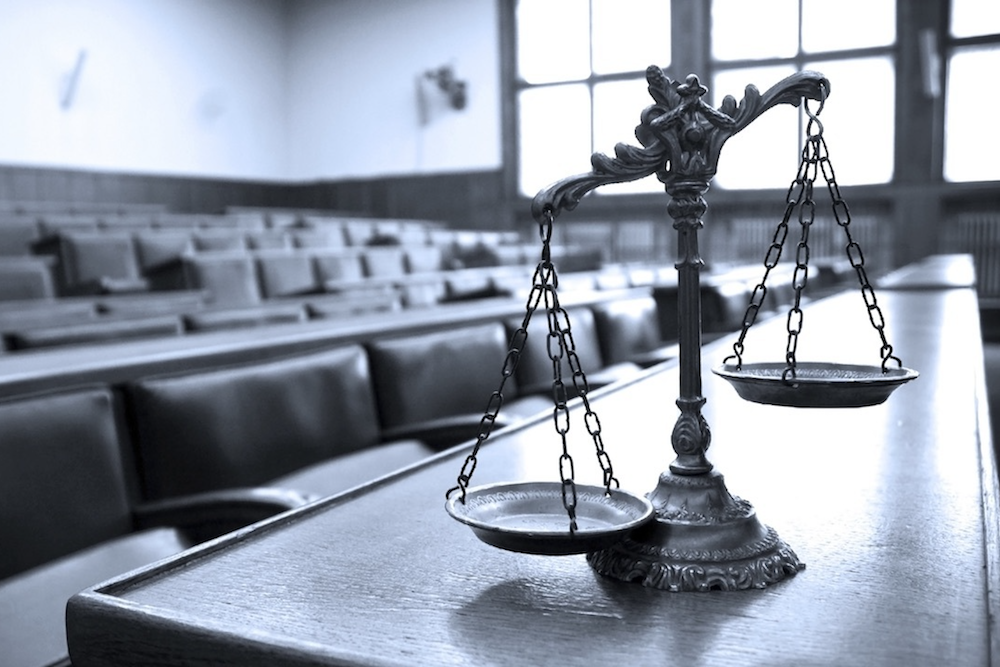 PHILADELPHIA – A Philadelphia woman is taking the current owner, former owner and property manager of her former residence to court, charging them with being willfully negligent of squalid living conditions and the presence of lead, which poisoned her infant child.
Kenisha Mathis of Philadelphia filed suit in the Philadelphia County Court of Common Pleas on March 14 versus ABC Capital Investments, LLC, Jeff & Janice, LLC and Guy El Guy Investments, LLC, also all of Philadelphia.
The litigation states that Mathis, a Drexel University medical assistant and mother of three children is a low-income resident of North Philadelphia. On Oct. 10, 2015, Mathis and her then-boyfriend Bryan Coleman entered into a lease with defendants Guy El Guy (owner) and ABC Capital Investments (property manager) to rent a property at 3825 North 7th Street. Besides Mathis and Coleman, Mathis's seven year-old daughter and unborn son were listed as additional residents of the property, and management was said to be aware that they would live there.
Defendant Jeff & Janice later purchased the property from Guy El Guy on June 29, 2016.
"The property was constructed before 1978. ABC Capital and Guy El Guy never provided Ms. Mathis with a lead safe or lead free certificate at lease signing or at any subsequent time during the tenancy as required by the Philadelphia Lead Ordinance," according to the complaint.
"After purchasing the property, Jeff & Janice never provided Ms. Mathis with the required lead safe or lead free certificate at any time during her tenancy. ABC Capital, Guy El Guy, and Jeff & Janice never provided the Philadelphia Department of Public Health with a lead safe or lead free certificate for the property at any time during Ms. Mathis's tenancy as required by the Philadelphia Lead Ordinance."
As a result, the suit says Z.C. later underwent a blood test which showed he had lead in his bloodstream. Such lead poisoning can lead to irreversible physical and mental bodily damage, such as lifelong learning and behavioral problems.
In addition to the presence of lead on the property, the plaintiff mentions other issues such as malfunctioning lights, broken front steps, no working carbon monoxide or smoke detectors on each level, electrical hazards, broken cabinets, doors and locks, and water leak/infiltration issues. The lawsuits says the defendants refused to address the issues throughout 2016 and 2017.
The plaintiff says Jeff & Janice were cited for these same issues by the Philadelphia Department of Licenses and Inspections on Sept. 12, 2017.
In fact, as opposed to making the repairs, the defendants allegedly initiated eviction proceedings against the plaintiff on Sept. 27, 2017, before they were later withdrawn and Mathis moved out of the property that November. Over the course of her tenancy, the plaintiff says she paid $19,945.01 in rent, purported late fees and water bills to the defendants. After moving out, Mathis requested the return of her $1,700 security deposit, but this request was subsequently ignored, she claims.
For violation of the Unfair Trade Practices and Consumer Protection Law, violation of the Philadelphia Lead Disclosure & Certification Law, breach of contract, unjust enrichment and violation of state law pertaining to improper recovery of escrow funds, the plaintiff is seeking restitution damages, a refund of rent paid during the period of non-compliance, a return of her security deposit, the difference between rent paid during the tenancy and the diminution in the property's rental value during the tenancy, monies she paid to remedy the squalid housing conditions in the property, foreseeable economic loss as a result of the breach, exemplary damages of $2,000, double and treble damages, attorney's fees, costs and any other relief the Court deems appropriate, in addition to a trial by jury.
The plaintiff is represented by Daniel Urevick-Ackelsberg and George A. Donnelly of Public Interest Law Center, in Philadelphia.
Philadelphia County Court of Common Pleas case 180301562
From the Pennsylvania Record: Reach Courts Reporter Nicholas Malfitano at nickpennrecord@gmail.com