HARRISBURG - The Commonwealth Court of Pennsylvania issued an order May 17 affirming a Workers' Compensation judge's finding that a man injured in a car accident driving to work was not eligible for benefits.
Judge Patricia McCullough wrote the court's opinion, The case was also heard by Judge Renee Cohn Jubelirer and Judge James Gardner Colins.
After the Workers' Compensation judge denied his benefits application, the court said James Kush filed an appeal to the Workers' Compensation Appeal Board. The board upheld the Workers' Compensation judge's decision to dismiss Kush's claims against former employer Power Contracting Co.
The Commonwealth Court said Kush filed a claim for Workman's Compensation benefits after a January 2015 car accident, claiming that, at the time of his accident, he was a "traveling employee" covered for benefits because he was traveling to a Power Contracting job site.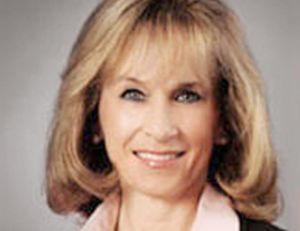 Judge Patricia McCullough PA courts
Kush said he worked for Power Contracting and Vantage Corp. as an electrical foreman and noted in his testimony that the companies "shared contracts and conducted their operations from the same building, and their employees often shuttled between the two companies." Kush also filed a benefits claim naming Vantage as his employer for alleged injuries sustained in October 2014 and "total disability resulting from the Jan, 12, 2015 vehicle accident."
The Workers' Compensation judge ruled that "no exception to the coming and going rule applied" and decided that Kush's injury happened "during his commute to a fixed job location." Kush filed a petition with the Commonwealth Court for review, arguing that he had no fixed work location and that "his employment agreement with employer included the time spent for transportation to and/or from work."
McCullough said in the Commonwealth Court order that "we are constrained to conclude that claimant's testimony constituted substantial evidence and supports the WCJ's determination that claimant had a fixed job location for purposes of the "coming and going" rule," noting that Kush testified that he had been working on the same site for the week before the accident and had been expected to work there on the day of his accident.
The court order said Vantage owned the truck Kush was driving the day of the accident, not Power, agreeing with the Workers' Compensation judge that "travel was not included in claimant's employment contract with employer."
McCullough said that because Kush "failed to establish that employer compensated him for his travel time, the employment contract exception to the 'coming and going' rule is not applicable here" and affirmed the Workers' Compensation judge's order dismissing Kush's claims against Power Contracting.