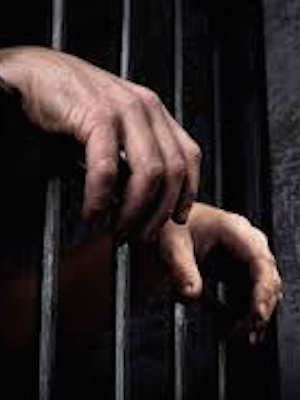 HARRISBURG - The Commonwealth Court of Pennsylvania reversed part of an inmate's claims against the State Correctional Institution in Huntingdon for denying the man dental surgery with "deliberate indifference."
The court issued an opinion on May 18. The opinion was written by Judge Mary Hannah Leavitt, who was joined on the panel by Judge Michael Wojcik and Judge Dan Pellegrini.
The opinion said Gregory Thomas appealed a Huntingdon trial court's dismissal of his claims alleging First Amendment and Eighth Amendment violations and violations of the Religious Land Use and Institutionalized Persons Act.
The court said Thomas, who is currently incarcerated at the State Correctional Institution, filed complaints against Department of Corrections employees and the department's Bureau of Health Care Services after he was allegedly denied access to an electric razor. Thomas claimed he needed the razor to adhere to Muslim shaving requirements.

Judge Mary Hannah Leavitt PA courts
Thomas also alleged that he was denied surgery on his dental bridge, which would have alleviated pain caused by eating.
Thomas also stated that by not allowing him to purchase a computer to study religious materials and communicate with family and friends, the department was "impeding Thomas' efforts at rehabilitation" and had created a "digital divide" between Thomas and his friends and family. Thomas alleged that the prison intentionally inflicted emotional distress on him and was guilty of cruel and unusual punishment.
The complaint says that the defendants "knowingly [put Thomas'] health in danger to save money" when they denied the dental surgery, and that the "bureau routinely deprives elderly inmates necessary dental care."
The trial court dismissed Thomas's claims in 2016, saying he failed to exhaust his administrative remedies and failed to state a claim and that he lacked standing.
The trial court also said Thomas's "inability to shave with an electric razor did not substantially burden the practice of his religion," the Commonwealth Court said in its ruling In addition, the trial court said that Thomas had not proved that the department acted with "deliberate indifference" to deny his dental surgery.
The Commonwealth Court order dismissed the charge that Thomas's rights were violated by not allowing him to purchase a computer, and Leavitt said in the opinion that Thomas did not prove that he had no other means to study religion besides a computer.
However, Leavitt said the trial court erred in denying Thomas's claims alleging inadequate dental care and the need for access to an electric shaver for religious purposes. The Commonwealth Court pointed to Thomas's assertion that his request was denied based on the officials' opinions of his religion, as other inmates are allowed to use electric shavers for personal benefit. The court concluded this evidence showed that Thomas's "religious exercise was substantially burdened."
The opinion said Thomas also provided sufficient facts to back up his claim that the defendants violated the Eighth Amendment in connection with their "deliberate indifference" to his dental pain. Leavitt said the department knew denture adjustments were an inadequate remedy after being notified that Thomas needed surgery and showed "more than a disagreement over the treatment plan."
The case was remanded for further proceedings on the successful claims.