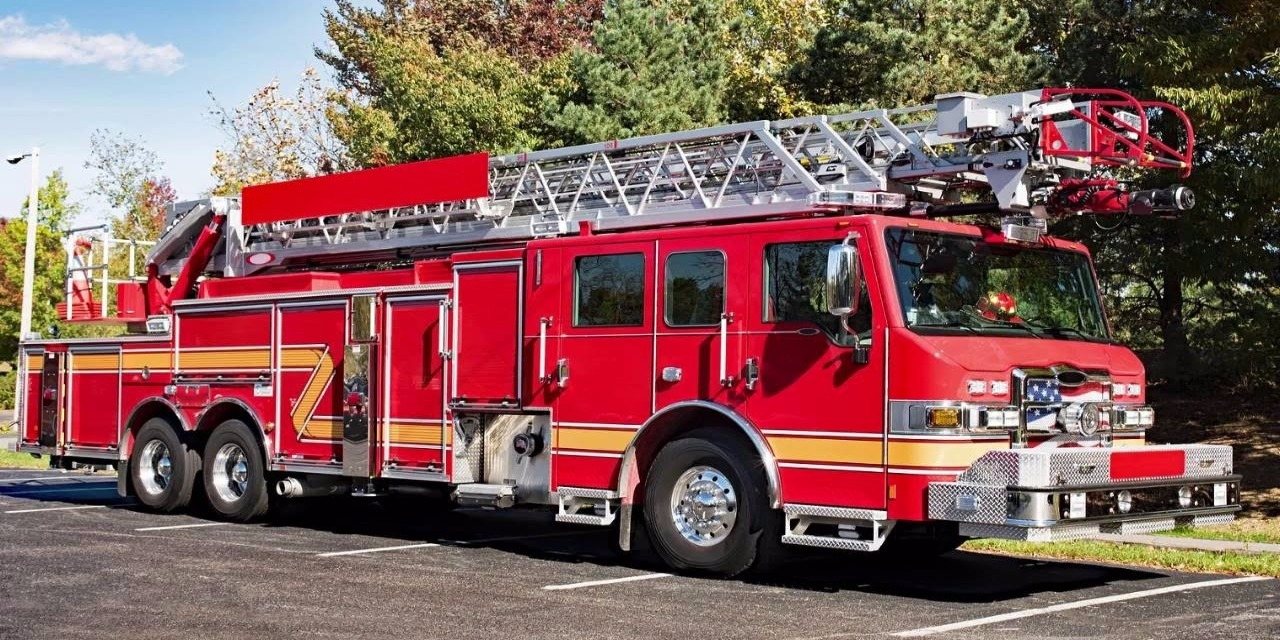 PHILADELPHIA – Due to a perceived pattern of improper investigation and dismissals, a federal appeals court has upheld the payment of more than $127,000 in legal fees from Washington, D.C., firefighters who claimed hearing loss from exposure to the sirens on their fire trucks, to the manufacturers of those same devices.
The opinion affirming the award was issued June 20 and written by U.S. Court of Appeals for the Third Circuit Chief Judge D. Brooks Smith, and joining him in the opinion were judges Thomas M. Hardiman and Jane R. Roth.
According to the judges, the upholding of the payment of legal fees was proper due to "exceptional circumstances" – in this case, "a litigant's failure to perform a meaningful pre-suit investigation, and a repeated practice of bringing claims and dismissing them with prejudice after inflicting substantial costs on the opposing party and the judicial system."
"As those exceptional circumstances were present in this case, we conclude that the District Court did not abuse its discretion in awarding attorneys' fees and costs. The District Court's judgment will be affirmed," Smith said.
Smith opined the litigation in question, initially brought in the Philadelphia County Court of Common Pleas by 11 past and present Washington, D.C., firefighters against Federal Signal Corporation and three other siren manufacturers (who were later dismissed from the litigation).
The lawsuit was removed to the U.S. District Court for the Eastern District of Pennsylvania in February 2015.
The firefighter plaintiffs alleged the defendant manufacturer's "Q-Siren" contained an inherent product liability defect, causing it to create noise "at an unreasonably dangerous pitch and decibel level" and leading those same firefighters to suffer permanent hearing loss.
However, a deposition garnered in the case revealed the plaintiffs' fire department had conducted yearly hearing loss screenings for more than 20 years and encouraged the firefighters to wear protective devices for their ears.
As a result, the plaintiffs' claims would have been time-barred by the statute of limitations related to product liability claims in Pennsylvania, which is two years. In May 2016, the case thrown out by judicial order and was first dismissed without prejudice – but later, dismissed with prejudice, in order to remove the possibility of future legal fees for the defendants.
In April 2017, a Philadelphia federal court declared the plaintiffs would be required to pay $127,000 to Federal Signal Corporation, leading the firefighters to appeal to the Third Circuit – claiming the federal court examined other cases filed against Federal Signal, and didn't consider that none of the other firefighters were subject to annual hearing screenings from their own departments.
The Third Circuit wasn't buying it.
"The fact that plaintiffs' fire department conducts annual hearing examinations, unlike other departments throughout the country, does not excuse counsel from speaking to his own clients before filing a lawsuit on their behalf," Smith said.
Smith indicated proper legal procedure would have dictated that the firefighters' counsel inform them that their claims were time-barred by the two-year statute of limitations.
"In stark contrast to the routine discussions that an attorney should have with a client before filing suit, [plaintiff Gerald] Carroll clarified in his deposition that he learned of his participation in this lawsuit only after he received an e-mail from Plaintiffs' law firm. Such an uninformed rush to the courthouse skirts the norms of proper legal practice in pursuit of the fruits of aggregation," Smith stated.
Federal Signal's general counsel Daniel A. DuPre was satisfied with the appellate court's ruling.
"This is another in a series of favorable rulings and trial victories in the hearing loss cases filed against the company. We are pleased that this Court has recognized that there must be a meaningful pre-suit inquiry regarding whether these cases have merit before any suit is filed," DuPre said.
Jan Paul Miller, another attorney who has represented Federal Signal in several prior actions, concurred.
"We have long believed that many of the hearing loss cases filed against the company should never have been filed in the first instance. This ruling vindicates our belief. Along with our victories in the last seven cases to go to trial, this ruling shows that there are significant problems in pursuing this type of litigation against the company and that the company will aggressively defend itself against these claims," Miller stated.
A number of litigations filed nationwide have also been filed against Federal Signal, which also claim that firefighter plaintiffs suffered permanent hearing loss from allegedly-defective sirens manufactured by the company.
The plaintiffs were represented by Joseph J. Cappelli, Shawn M. Sassaman and Thomas J. Joyce III of Bern Cappelli, in Conshohocken.
The defendants were represented by Susan M. Valinis, Brian P. Corcoran, Joseph Patrick Reilly, Molly C. Reilly and Timothy J. Ryan of Reilly Janiczek & McDevitt, Christopher D. Hillsley and Robert Douglas Billet of Billet & Associates, Russell S. Massey of Litchfield Cavo, Wayne A. Graver and Michael F. McKeon of Lavin O'Neil Ricci Cedrone & DiSipio, all of Philadelphia, plus Joseph P. Trabucco and Stephen D. Menard of Trabucco & Menard in both King of Prussia and Plymouth Meeting, Patricia G. Piotrowski of Proctor Lindsay & Dixon in Chadds Ford, and Audrey D. Mense, James David Duffy and Jan Paul Miller of Thompson Coburn, in both Chicago, Ill. and St. Louis, Mo.
U.S. Court of Appeals for the Third Circuit case 17-2183
U.S. District Court for the Eastern District of Pennsylvania case 2:15-cv-00562
From the Pennsylvania Record: Reach Courts Reporter Nicholas Malfitano at nickpennrecord@gmail.com