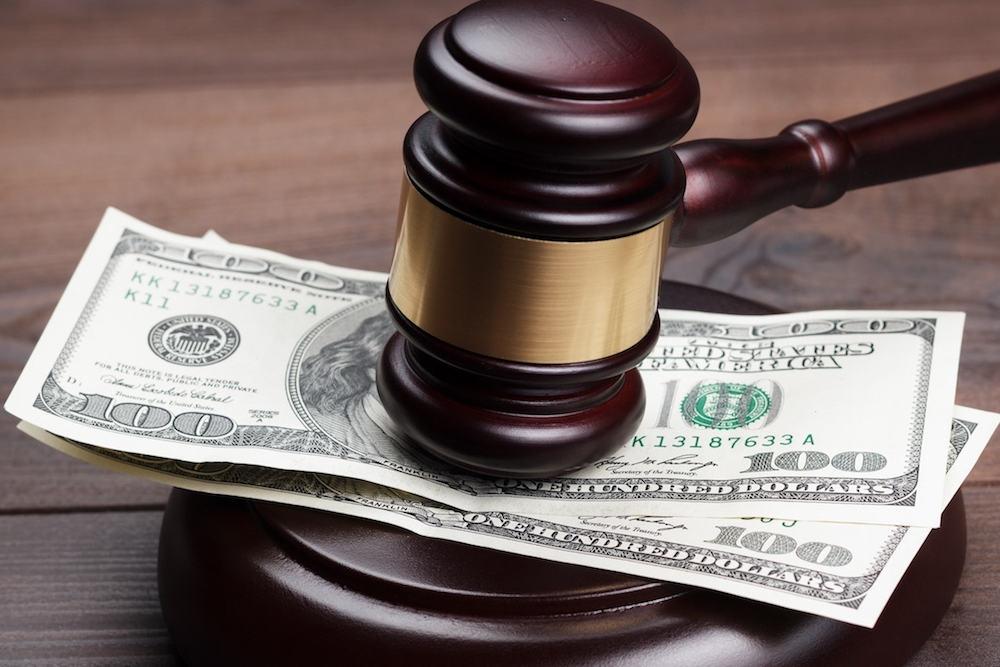 PHILADELPHIA – The U.S. Court of Appeals for the Third Circuit modified the dismissal status of a lawsuit brought by a woman who claimed finance giant Morgan Stanley mismanaged her accounts and withheld information from her as to same based on its absence of prejudice.
As a result of a per curiam ruling reached June 12, U.S. Court of Appeals for the Third Circuit judges Stephanos Bibas, Richard L. Nygaard and D. Michael Fisher decided to amend the dismissal status of Jean Coulter's lawsuit filed against Blaza Tatananni, Jean Tatananni, Morgan Stanley, Richard E. Dietrick, Michael Willson, Thomas Russ and an unknown Morgan Stanley employee from Pittsburgh known only as "Lisa" from "dismissed with prejudice" to "dismissed without prejudice."
In her April 2017 complaint, Coulter claimed that employees of Morgan Stanley mismanaged her checking and investment accounts and then engaged in an information-withholding conspiracy. Coulter predicated federal subject matter jurisdiction on both 28 U.S.C. Sections 13311 and 1332(a)(1) and the suit, originally filed in the U.S. District Court for the Southern District of New York, was later transferred to the U.S. District Court for the Western District of Pennsylvania.
"A Magistrate Judge sua sponte ordered Coulter to show cause why her case should not be dismissed for lack of subject matter jurisdiction. Instead of attempting to satisfy the show cause order, however, Coulter requested recusal of the Magistrate Judge. The Magistrate Judge refused to recuse, and concurrently recommended that the case be dismissed. The District Court agreed with that recommendation, over Coulter's objections, and it dismissed the case 'with prejudice, for want of subject matter jurisdiction.' The District Court later denied Coulter's 'motion to amend the findings' and 'motion for recusal.' This appeal followed," the Third Circuit said.
The federal appellate court explained that Coulter "squandered multiple opportunities to set forth a viable basis for the District Court to exercise subject matter jurisdiction" and consequently, the District Court did not err in dismissing the case.
"The District Court correctly concluded that Coulter advanced no bona fide federal cause of action, for purposes of securing jurisdiction under 28 U.S.C. Section 1331. Although Coulter repeatedly invoked 42 U.S.C. Section 1983, that law applies only to state actors, and none were named as defendants. Insofar as Coulter attempted to assert a federal cause of action under Section 1983, this is a case where the nature of the pleading defect is, under Bell v. Hood, jurisdictional rather than merits-related," according to the Third Circuit.
"The District Court also correctly concluded that Coulter failed to establish diversity of citizenship, for purposes of securing jurisdiction under 28 U.S.C. Section 1332(a), though we reach that same conclusion by an alternate path. Coulter did not allege in her complaint her state of citizenship. And the cover sheet for the complaint cryptically claimed both that she resided at some unspecified address in Camden County, New Jersey and that she was "temporarily living at an [unspecified] address in Sterling, Virginia." In addition, Coulter declined to directly respond to the aspect of the Magistrate Judge's show cause order related to diversity jurisdiction, and her objections."
The Third Circuit continued that it was not an abuse of discretion for the Magistrate Judge and the District Court to deny Coulter's requests for recusal, as "the premise for each – a litany of acts of bias, criminality, and ethical breach – were plainly unfounded" and reminded Coulter that her dissatisfaction with prior rulings "is not a proper basis for recusal."
The federal appellate court stated, "Coulter's "motion for change of venue" is denied. Her various April 2, 2018 motions for recusal of judges on this Court are denied as unnecessary, as none of those judges participated in the disposition of this appeal. Coulter's motions for recusal of the judges on this panel have been denied by separate orders."
"Finally, although we agree with the District Court that recusal was unwarranted and that dismissal for lack of subject matter jurisdiction was proper, we must modify the judgment below for a technical reason. The District Court dismissed Coulter's case 'with prejudice,' but, as a dismissal for lack of subject matter jurisdiction, it should have been 'without prejudice.' We modify the judgment accordingly. And, as modified, the judgment of the District Court will be affirmed," the Third Circuit concluded.
U.S. Court of Appeals for the Third Circuit case 17-3404
U.S. District Court for the Western District of Pennsylvania case 2:17-cv-00629
From the Pennsylvania Record: Reach Courts Reporter Nicholas Malfitano at nickpennrecord@gmail.com