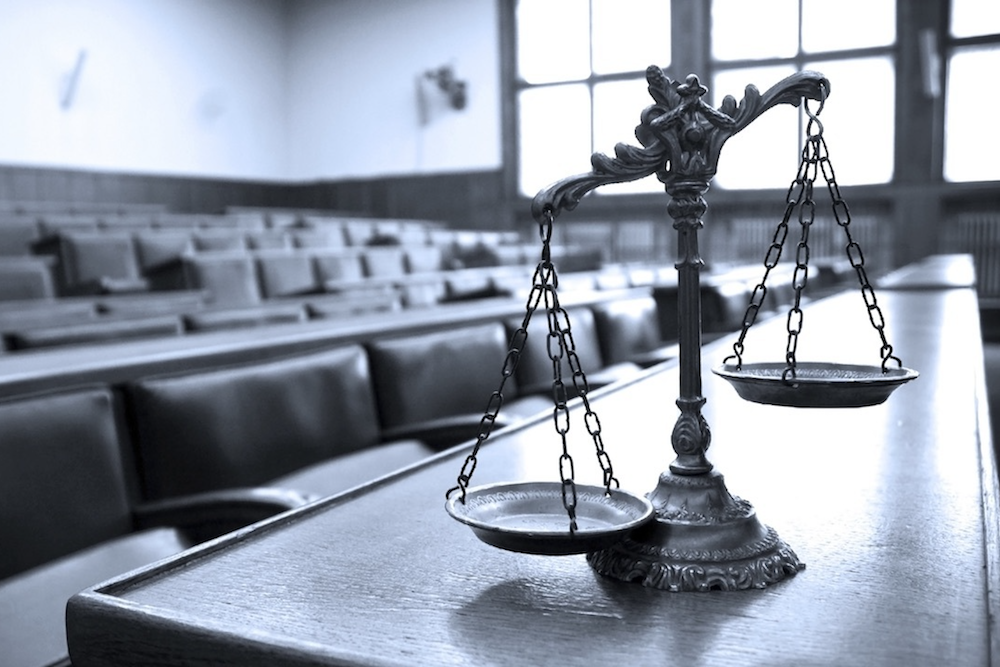 PHILADELPHIA – Parties in an assault and battery case over an incident that allegedly took place at Paoli Hospital are contesting the specificity and sufficiency of the claims.
Sharon Luongo of West Chester filed suit in the Philadelphia County Court of Common Pleas on June 1 (and an amended complaint on Aug. 8) against Dr. Andrew S. Frankel and Premier Orthopaedic and Sports Medicine Associates, Ltd. of Philadelphia.
Luongo says she was at Premier, at Paoli Hospital, on March 5 when she was verbally and physically threatened by Frankel.
As a result, Luongo states she suffered bodily harm, emotional injuries and was hindered and prevented from transacting her usual affairs and business.
On Aug. 22, defense counsel Thane C.J. Trotman filed preliminary objections to Luongo's amended complaint on behalf of his clients, on four issues: Statutory Workers' Compensation bar, improper venue, failure to state a claim for punitive damages and failure to allege sufficient facts and conform to rule of court.
Per Trotman's objections, the Worker's Compensation Act would be the remedy for Luongo's injuries and bans an employee from recovering damages for a negligent tort allegedly committed by an employer and therefore, precluded from recovering damages via a "Negligent Hiring and Retention" claim.
Secondly, Trotman explained the parties both residing in and the cause of action occurring in Chester County meant the case would be more appropriately heard in the Chester County Court of Common Pleas.
Moreover, it was Trotman's argument that Luongo's claim for punitive damages should be stricken.
"Here, plaintiff fails to allege any specific facts that would support a claim for punitive damages against Premier. The complaint does not contain any allegations demonstrating that Premier exercised outrageous behavior, had an evil motive, or acted with reckless indifference to the rights of others. As a result, plaintiff fails to plead any facts to support that Premier acted with the intent or state of mind necessary for plaintiff to maintain her claim for punitive damages against it under Pennsylvania law," Trotman stated.
"While plaintiff alleges that Premier acted 'negligently,' plaintiff does so without stating any facts to support these conclusory allegations. As a result, it is impossible to infer the intent necessary from the scant facts plaintiff alleges in the complaint to support a claim for punitive damages. Thus, it is appropriate now, on preliminary objections, to strike plaintiff's claim for punitive damages as to Premier. If, however, discovery reveals a factual basis for plaintiff's claim for punitive damages, plaintiff can then seek to amend her complaint to assert a claim for punitive damages based on facts uncovered during discovery."
Finally, Trotman argued Luongo's claims were not specific or sufficient enough to be pled.
"Plaintiff's non-specific allegations of negligent infliction of emotional distress, negligent hiring and retention, and vicarious liability/corporate negligence as to Premier should be stricken from the complaint or, alternatively, plaintiff should be required to amend the complaint so as to sufficiently apprise Premier of the specific allegations against it," Trotman said.
For counts of assault and battery, intentional infliction of emotional distress and negligent hiring and retention, the plaintiff is seeking compensatory and punitive damages in excess of $50,000, in addition to a trial by jury.
The plaintiffs are represented by Leonard K. Hill and David M. Maselli of Hill & Associates, in Philadelphia.
The defendants are represented by Joel L. Frank of Lamb McErlane in West Chester, Thane C.J. Trotman of the Law Office of Peter Callahan in Philadelphia, plus Douglas J. Kent and John S. Tucci Jr. of Marshall Dennehey Warner Coleman & Goggin, in King of Prussia.
Philadelphia County Court of Common Pleas case 180503607
From the Pennsylvania Record: Reach Courts Reporter Nicholas Malfitano at nickpennrecord@gmail.com