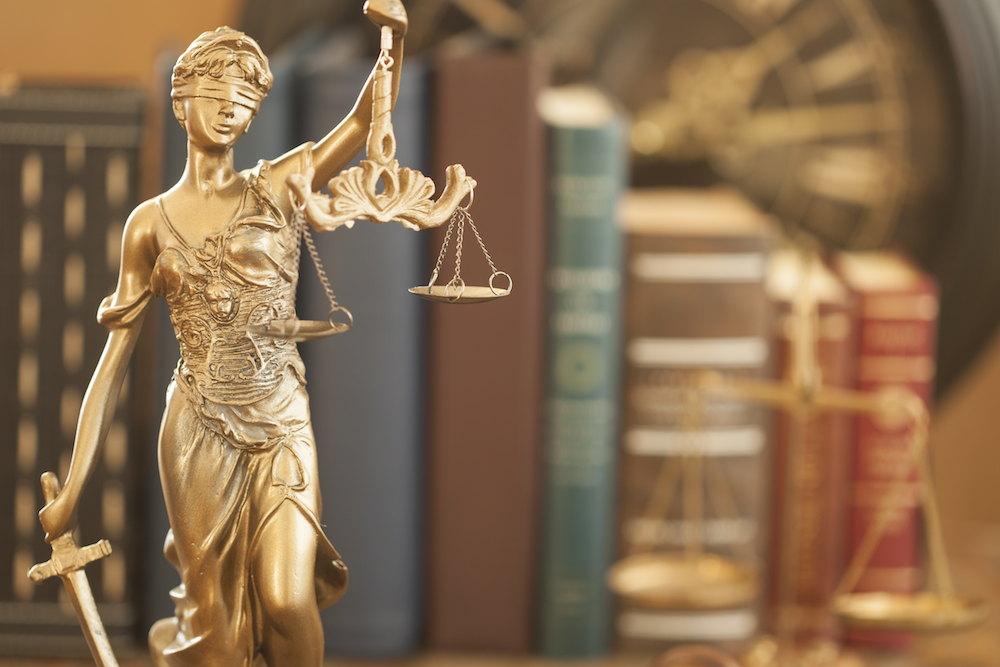 PHILADELPHIA – Manufacturers of blood-thinning medicine Xarelto have prevailed in a Philadelphia court for the third time and for the sixth time in total, defeating liability claims that the drug caused gastrointestinal bleeding in a plaintiff who was prescribed it.
In Cooney v. Janssen Research & Development, LLC Et.Al, plaintiff Kevin F. Cooney, 63, of Morristown, N.J, said he was prescribed Xarelto in 20 milligram-doses by Dr. Michael Scola of Regional Cancer Care Associates, also in Morristown, in November 2014.
Cooney took the drug for approximately 13 months until December 2015, and claimed that year-plus-long use was the cause of his injuries.
In his June 2016 complaint, Cooney alleged he suffered "gastrointestinal bleeding requiring four days of hospitalization and transfusions of at least three units of packed red blood cells and an esophagogastroduodenoscopy" on Christmas Day 2015, an injury diagnosed by Dr. Kelly Ayre at Morristown Medical Center, in Morristown, N.J.
Cooney initially pursued claims of strict liability, manufacturing defect, design defect, failure to warn, negligence, breach of express warranty, breach of implied warranty, negligent misrepresentation, fraud and violations of Pennsylvania's Unfair Trade Practices and Consumer Protection Law. Through previous proceedings in the matter, only the "failure to warn" claim remained – predicated on what the defendants either knew or should have known at the time Cooney was prescribed Xarelto.
Representatives of Xarelto's manufacturers, Janssen Pharmaceuticals and Bayer Pharmaceuticals, offered comment on the latest Xarelto verdict.
"Today's jury's decision affirms that the FDA-approved labeling for Xarelto adequately informs doctors of the potential risks and benefits of this important life changing medicine. This is the sixth consecutive decision rendered in favor of the defendants in these cases," Janssen spokesperson Sarah Freeman said.
"At Janssen, nothing is more important to us than the health and safety of the patients who use our medicines. We stand behind the safety and efficacy of Xarelto and will continue to defend against the allegations made in this litigation."
Bayer representative Dan Childs echoed those sentiments.
"Bayer and Janssen have had successful outcomes in all six cases that have gone to trial, and the defense verdict in this trial again underscores the safety and efficacy of this life-saving medicine and the accuracy of Xarelto's science-based, FDA-approved label. Plaintiffs' attorneys in these cases have presented multiple theories regarding the alleged inadequacy of the Xarelto label, and all of their claims have ultimately been rejected under applicable laws," Childs stated.
"The health and safety of our patients is Bayer's top priority. With more than five years on the U.S. market and 42 million patients prescribed worldwide in over 130 countries, real-world experience continues to confirm the favorable benefit-risk profile of Xarelto for patients who have a high risk of life-threatening blood clots that may cause strokes and other serious medical complications. Bayer stands behind the safety and efficacy of Xarelto and will continue to vigorously defend it."
The Food & Drug Administration (FDA) approved Xarelto in 2011 for prescription to patients suffering from a rhythmic heart disorder called atrial fibrillation and to prevent blood clots which can lead to heart attacks, strokes and pulmonary embolisms.
Plaintiffs and their counsel charge Xarelto's manufacturers with failing to properly warn patients that Xarelto use presented increased risks for cranial and gastrointestinal bleeding when taken once daily and not properly monitored.
Plaintiff counsel believe the PT test, which has been used to identify patients with bleeding risks for years, would have been beneficial to plaintiffs negatively affected by the drug. In contrast, counsel for Xarelto's manufacturers countered that the PT test isn't reliable for assessing the anti-coagulant activity of Xarelto, for purposes of clinical decision-making.
Currently, more than 1,910 cases – most from out-of-state plaintiffs – will be handled in Philadelphia's Complex Litigation Center. The CLC has several mass tort programs, including cases over asbestos and Risperdal, and the percentage of claims belonging to out-of-state plaintiffs has traditionally been in the high 80s.
In 2016, the percentage for pharmaceutical lawsuits dropped to 74 percent. In 2017, CLC stats show that figure jumped to an unprecedented 94 percent. Statistics recently released from the CLC for the first half of 2018 show the rate of out-of-state plaintiffs only dropped slightly, to 84 percent.
A separate group of more than 18,000 Xarelto lawsuits have been consolidated through the federal court system's multi-district litigation (MDL) process, which utilizes bellwether trials to establish evidence and determine any settlement value for similar plaintiff claims.
The federal Xarelto MDL is listed as Case No. 2592, consolidating individual actions filed against Bayer, Janssen and Johnson & Johnson. U.S. District Court Judge Eldon E. Fallon presided over the initial three federal bellwether trials, two of which took place in New Orleans, La., plus another in Jackson, Miss.
After three consecutive verdicts for the defense in the federal court Xarelto bellwether trials and a fourth case being voluntarily dismissed with prejudice, a Philadelphia court jury initially awarded a landmark $27.8 million amount to Xarelto plaintiffs Lynn and Allen Hartman of Plymouth, Ind. – however, that result was later overturned due to an issue with plaintiff Lynn Hartman's prescribing doctor, notching four consecutive defense verdicts.
Another previous defense verdict in the case brought by New Jersey's Daniel I. Russell made five, and the result of the instant case involving Cooney brings the total number of defense verdicts to six.
Philadelphia County Court of Common Pleas case 160602012
From the Pennsylvania Record: Reach Courts Reporter Nicholas Malfitano at nickpennrecord@gmail.com