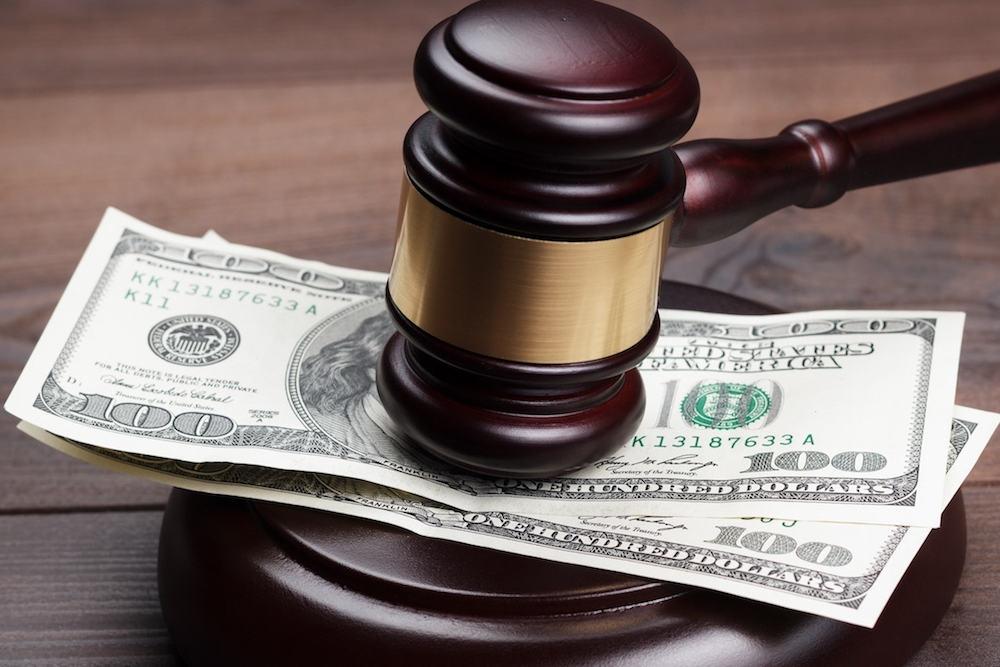 PHILADELPHIA – A federal judge in Philadelphia recently ruled that a $125 million antitrust settlement concerning sleep disorder drug Provigil is valid, dismissing some lawyers' claims to the contrary.
On Sept. 19, U.S. District Court for the Eastern District of Pennsylvania Judge Mitchell S. Goldberg found a memorandum of understanding governing settlement claims between United Healthcare Services and Cephalon, Inc., Teva Pharmaceuticals USA, Inc. and Barr Pharmaceuticals, Inc. is both enforceable and binding.
This was done above the protests of United Healthcare, which sought to rescind the agreement on the grounds that it allegedly never provided its own outside counsel with the permission to enter into the settlement agreement. The opposing parties then sued to enforce the agreement, leading to Goldberg's decision.
Goldberg cited facts given during a bench trial earlier this year as pointing to United Healthcare's outside counsel having the "complete authority" to negotiate and enter into the settlement.
"[The] evidence leads to the inescapable conclusion that United knowingly and affirmatively cloaked outside counsel with the apparent authority to settle its Provigil claims and that the Cephalon parties reasonably believed that United had bestowed such authority. United – a major health insurance company with a deep and experienced bench of in-house lawyers – decided to hire outside counsel to conduct all settlement negotiations on its behalf on the Provigil litigation," Goldberg said.
The overarching settlement encompassing the greater series of litigations surrounding Provigil, involving direct buyers of the drug and a generic-producing pharmaceutical company, was reached in May 2015 and totaled $1.2 billion (minus amounts already paid out in other Provigil settlements), which was to be deposited into an account overseen by the Federal Trade Commission (FTC).
United Healthcare was one of a group of third-party payers involved with Provigil litigation.
"The Cephalon parties were to request from the FTC settlement fund certain amounts for each group of plaintiffs. With respect to the Settling Health Plans (SHP), the Cephalon parties agreed to request disbursement from the settlement fund in the amount of $77 million into 'an account designated by plaintiffs' counsel," Goldberg said.
"With respect to the end-payer putative class, the Cephalon parties agreed to request a disbursement in the amount of $48 million, to be paid into a 'qualified settlement escrow account established by plaintiffs' counsel.' The collective payments to the SHPs and the end-payer class would not exceed $125 million."
In December 2015, nearly seven months after the memorandum of understanding and settlement was finalized, United Healthcare declared it was not bound by the terms of the agreement and decided to fire its outside legal representation. However, it did not formally object until March 2016.
"Even if United was justified in its reliance on outside counsel's description of the memorandum of understanding as a proposed settlement, the evidence reflects that from at least Jan. 14, 2016, United had full knowledge of the MOU's terms, yet failed to repudiate it until the end of March 2016," Goldberg said.
Goldberg pointed to four of United Healthcare's in-house lawyers receiving copies of the MOU in mid-January 2016, but that they allegedly chose not to peruse the documents or assume that outside counsel had the situation well in hand. Therefore, it could not claim its own "ignorance precludes ratification."
"The MOU was a brief, six-page, double-spaced document containing unambiguous language expressly indicating in plain language that the settlement was binding and enforceable. Once United's in-house lawyers had the MOU in hand, United had full knowledge of the material facts and circumstances regarding the transaction to be ratified," Goldberg stated.
The plaintiffs are represented by Bradley H. Weidenhammer, Britt Cramer, Jay P. Lefkowitz, Adam T. Humann and Brendan P. Ryan of Kirkland & Ellis in Chicago, Ill. and New York City, and Joseph E. Wolfson of Stevens & Lee, in Philadelphia.
The defendant is represented by Abby L. Dennis, Hamish P.M. Hume, Kyle Smith and Martha L. Goodman of Boies Schiller Flexner in Washington, D.C., plus Eric W. Buetzow, Jonathan M. Watkins, Judith A. Zahid and Jonathan R. MacBride of Zelle, LLP, both in San Francisco and Plymouth Meeting.
U.S. District Court for the Eastern District of Pennsylvania case 2:16-cv-04870
From the Pennsylvania Record: Reach Courts Reporter Nicholas Malfitano at nickpennrecord@gmail.com