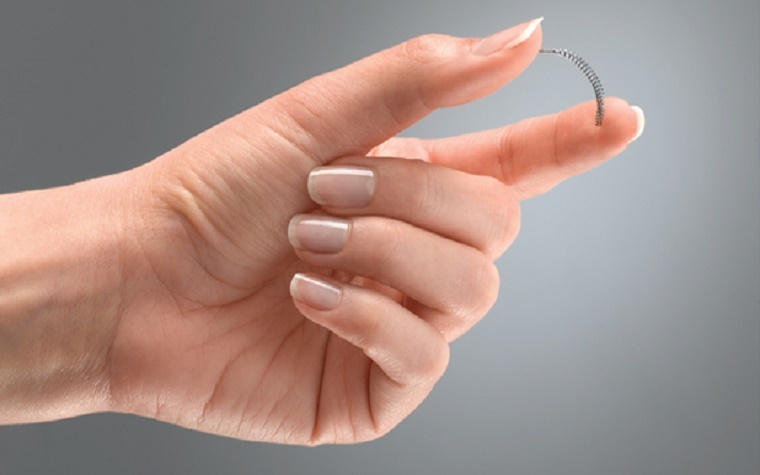 Essure
PHILADELPHIA – Per a recent judicial order from a federal court, 16 personal injury cases filed against Bayer Pharmaceuticals from women who used its Essure birth control device are now back in the Philadelphia County Court of Common Pleas.
In an order dated July 23 and docketed Sept. 7, U.S. District Court for the Eastern District of Pennsylvania Judge John R. Padova concurred with the plaintiffs' assertion that federal court had no subject matter jurisdiction over the disputes.
Essure are metal coils placed in a woman's fallopian tubes, which serve as a blockage device for the tubes to prevent pregnancy.
"Essure is a Class III medical device that received Conditional Premarket Approval from the Food and Drug Administration (FDA) before it was marketed to the public. The complainants allege that, instead of working as intended, the Essure device 'migrates from the fallopian tubes, perforates organs, breaks into pieces and/or corrodes. Each plaintiff had Essure implanted and, as a result, suffered severe and permanent injuries," Padova said.
The 16 plaintiffs brought a number of claims sounding in negligence against Bayer - specifically, negligent training, negligent risk management, breach of express warranty, negligent misrepresentation and negligent failure to warn, alleging the company failed to warn doctors, patients or the FDA about the supposed dangers of the Essure device. Five of the cases involve plaintiffs from outside Pennsylvania.
Bayer asserted the cases were properly heard in federal court due to state law claims turning on construction of federal law, but the plaintiffs countered that the Forum Defendant Rule prohibits Bayer from removing based on diversity of citizenship.
"Here, the federal government is not seeking access to a federal forum, no action of the federal government is being adjudicated, and there is no question about the validity of a federal statute. Thus, this is not a 'prototypical case of Grable jurisdiction. Bayer contends, however, that the case presents actually disputed and substantial issues of federal law," Padova said.
But, Padova continued that Bayer's viewpoint that Essure being heavily regulated by the FDA – and thus, the opinion that the plaintiffs' claim hinge on whether the company violated federal regulatory requirements – failed to meet a burden of establishing any disputes in the case were "actually disputed" and "substantial."
"Bayer has simply not established that there is an actual disagreement about an interpretation of federal law that is material to the claims at issue. Moreover, it has not established that the resolution of any dispute would have ramifications in federal cases outside of the Essure context or is otherwise important to the federal system as a whole. Indeed, we conclude that Bayer has failed to identify any federal issue that holds significance for anyone other than the parties," Padova stated.
"Furthermore, it is important to reiterate that although the complaints in these cases allege that Bayer violated federal law, the central claims in the complaints are that Bayer violated state law, and the complaints merely reference federal law to rebut any argument that their state law claims are pre-empted. Under these circumstances, we conclude that Bayer has failed to meet its burden of establishing that these cases raise any substantial federal issue that is actually disputed, and we decline to exercise Grable jurisdiction for that reason."
Padova continued that in such a circumstance, a federal court has no jurisdiction because Bayer failed to establish that exercising would not upset the federal-state balance.
"For this reason, as well as because Bayer has failed to establish that these removed cases raise an actually-disputed and substantial federal issue, we decline to exercise federal question jurisdiction over the cases and instead remand them to state court," Padova concluded.
U.S. District Court for the Eastern District of Pennsylvania cases 2:14-cv-07315 Et.Al
Philadelphia County Court of Common Pleas cases 180202502 Et.Al
From the Pennsylvania Record: Reach Courts Reporter Nicholas Malfitano at nickpennrecord@gmail.com