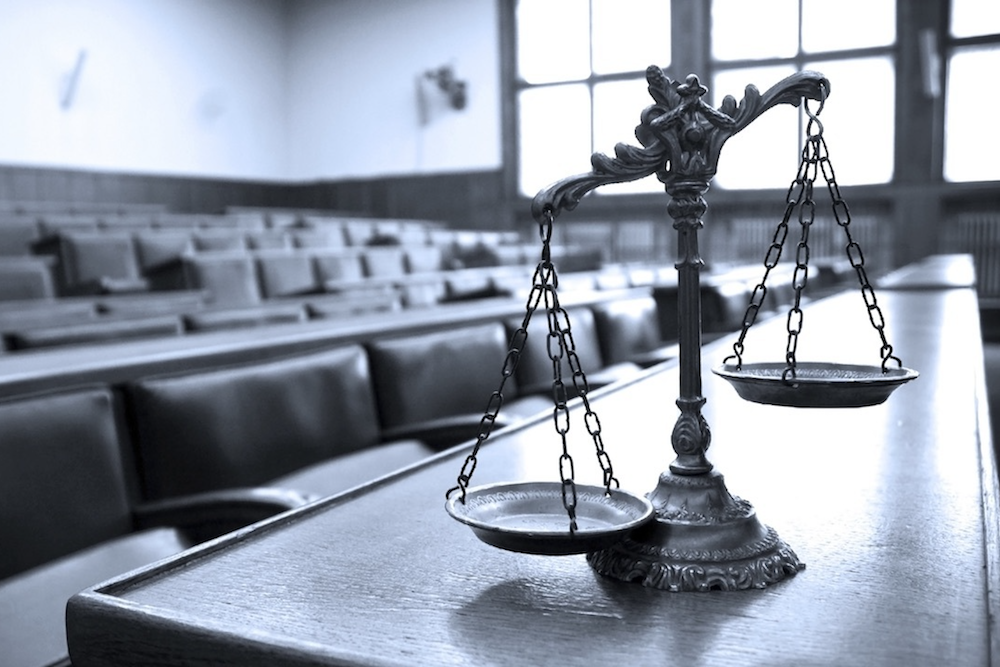 PHILADELPHIA – A flight attendant who alleges she was barreled over by a juice store's supply cart and seriously injured inside Philadelphia International Airport, is now pursuing damages against the company to which the store belongs.
Judith Fedyszyn and Stan Fedyszyn of Wheeling, W.Va., filed suit in the Philadelphia County Court of Common Pleas on July 17 versus New York Ice Cream Inc. (doing business as "Jamba Juice and Peet's) of Philadelphia and Jamba, Inc. of Frisco, Texas.
The lawsuit details that the defendants own and operate a "Jamba Juices" sales location inside Terminal D of Philadelphia International Airport, leading to the circumstances described in the litigation.
"On July 24, 2016, plaintiff Judith Fedyszyn was at the Philadelphia International Airport, 8000 Essington Avenue, Philadelphia, PA, 19153. Plaintiff is a flight attendant who had just arrived from Pittsburgh and was waiting for her next flight to depart. Plaintiff stopped to check the flight information monitors, plaintiff was struck by a Jamba Juice supply cart being operated by defendant and/or its agents, servants, workmen, contractors and/or employees," the suit says.
"The supply cart…was being pushed at an excessive rate of speed and it contained too many boxes such that it could not be safely operated. The sudden impact from the supply cart caused plaintiff to be thrown a significant distance onto the ground and to sustain serious and lasting injuries."
Judith is said to have sustained a non-displaced fracture of the olecranon, radial head fracture of her elbow, ligament sprain of her cervical spine, hip contusion, knee contusion and injuries to her neck and head – and that the defendants failing to exercise reasonable and/or due care, failing to operate the supply cart in a reasonable and safe manner and failing to properly and adequately control the supply cart, among other negligences, were the proximate causes of the accident.
In an answer to the complaint filed Aug. 7, Jamba, Inc. denied the allegations and countered that the plaintiffs' claims were barred by the applicable statute of limitations, the doctrine of res judicata, Pennsylvania's Comparative Negligence Act, laches, estoppel, waives, payment or release. It also asserted cross-claims for negligence and contractual indemnification directed to co-defendant New York Ice Cream, Inc.
10 days later, on Aug. 17, the plaintiffs replied to the answer and new matter, categorically denying it in its entirety.
That same day, defendant New York Ice Cream, Inc. denied the plaintiffs' allegations and also said their complaint was barred by the applicable statute of limitations, Pennsylvania's Comparative Negligence Act, that they owed and breached no duty to the plaintiffs and that the plaintiff failed to mitigate the damages. Finally, the plaintiffs also issued a denial of New York Ice Cream, Inc.'s new matter on Aug. 31.
For counts of negligence and loss of consortium, the plaintiffs are seeking damages in excess of $50,000, plus all costs and damages as are legally appropriate.
The plaintiffs are represented by Lawrence R. Cohan and Joshua C. Cohan of Anapol Weiss, in Philadelphia.
The defendants are represented by Courtney B. Schulnick of Marshall Dennehey Warner Coleman & Goggin, in Philadelphia.
Philadelphia County Court of Common Pleas case 180701943
From the Pennsylvania Record: Reach Courts Reporter Nicholas Malfitano at nickpennrecord@gmail.com