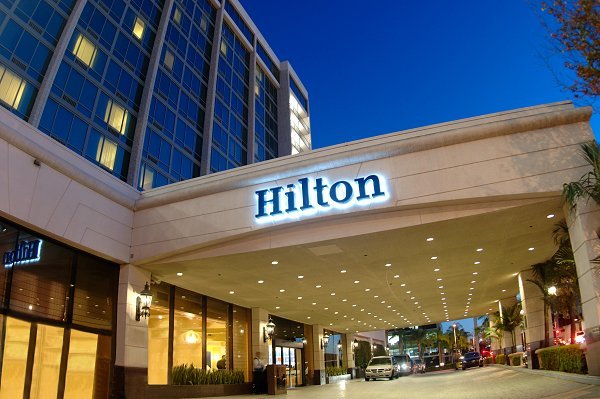 Hilton Hotels
PHILADELPHIA – A New Jersey woman says that she was injured last year when an improperly-installed set of electronic blinds at the Hilton Philadelphia at Penn's Landing Hotel detached and fell on her, according to a new lawsuit filed in state court.
Coleen Cassano and Robert Cassano of Howell, N.J. filed suit in the Philadelphia County Court of Common Pleas on Oct. 29 versus Hilton Philadelphia at Penn's Landing, Keating's Rope & Anchor, Penn's Landing Partners, PIDC Local Development Corporation and Penn's Landing Corporation, all of Philadelphia, plus Penn's Landing Partners, of Bala Cynwyd.
According to the lawsuit, Coleen was a guest at the Hilton Philadelphia at Penn's Landing on March 11 last year, when an improperly-installed set of electronic shade/blinds suddenly and without warning fell onto the plaintiff.
Coleen alleged the defendants failed to properly warn her of the dangerously loose, detached and/or improperly-installed electronic shade/blinds, failing to adequately to inspect, maintain and repair them and utilizing an in appropriate set of shade/blinds.
As a result, she allegedly sustained a broken bone in her right hand, a contusion of her right forearm and right shoulder, an abrasion to her right arm and scalp, plus pain and injury to her right hand, right wrist, right arm and right shoulder, orthopedic, neurological and psychological injuries. Her husband Robert also attached a claim for loss of consortium.
In new matter filed Nov. 29, the defendants denied the plaintiffs' allegations and argued the complaint failed to state a claim upon which relief could be granted, failed to mitigate their damages, failed to recognize their claims were barred by the applicable statute of limitations and failed to recognize their own contributory negligence, among other reasons.
The plaintiffs responded to the new matter on Feb. 1, denying the new matter and explaining it was barred by a long list of statutory defenses, including the Fair Share Act, Comparative Negligence Act and by the doctrines of res judicata and collateral estoppel, in addition to many others.
For counts of negligence and loss of consortium, the plaintiff is seeking, jointly and severally, separate sum damages in excess of $50,000, in addition to a trial by jury.
The plaintiffs are represented by Robert N. Braker of Saltz Mongeluzzi Barrett & Bendesky, in Philadelphia.
The defendants are represented by Leah Altman and Warren F. Sperling of Bennett Bricklin & Saltzburg, also in Philadelphia.
Philadelphia County Court of Common Pleas case 181003916
From the Pennsylvania Record: Reach Courts Reporter Nicholas Malfitano at nick.malfitano@therecordinc.com