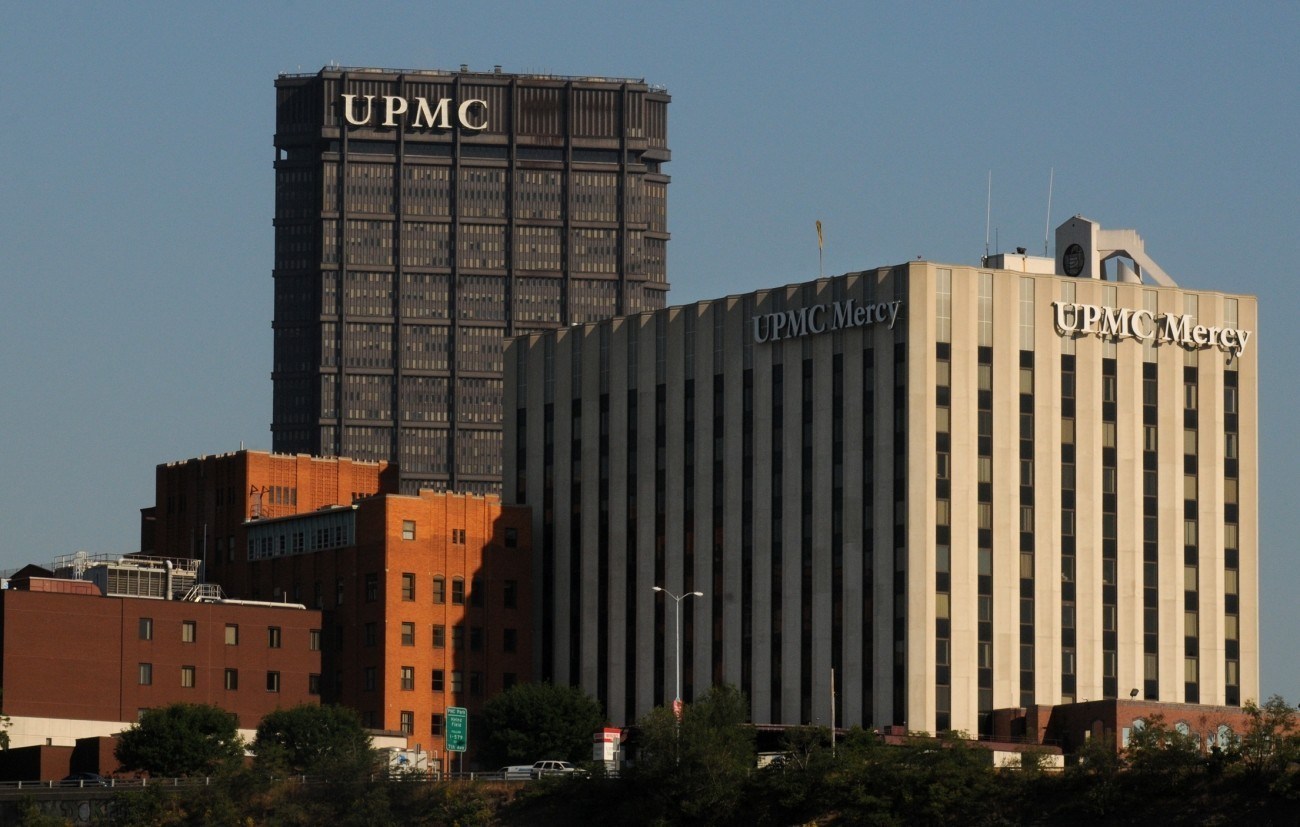 University of Pittsburgh Medical Center (UPMC)
HARRISBURG – University of Pittsburgh Medical Center (UPMC) has filed a nine-count class action civil lawsuit against state Attorney General Josh Shapiro, claiming he violated federal law through "unlawful and unconstitutional interference with federal programs."
Shapiro first filed a petition through the Commonwealth Court of Pennsylvania on Feb. 7, which the plaintiffs say looks to compel UPMC to abide by its obligations as a nonprofit medical center – yet also contract with any health insurer seeking to work with it.
The petition seeks to modify a consent decree reached in July 2014 that allows policyholders with Highmark-brand health insurance coverage to continue exclusively seeing UPMC doctors until July 1 of this year.
UPMC then sued Shapiro on Feb. 21.
Friction began between UPMC and Highmark, the state's two largest health care operations, eight years ago, when Highmark chose to purchase what was formerly West Penn Allegheny Health System, in the process making direct competition for UPMC.
Shapiro's office explained in its Feb. 7 petition that since 2017, it has been trying to have Highmark and UPMC modify the terms of the five year-old consent decree overseeing their professional separation. It made a proposal to that effect in 2018, to which Highmark was amenable but UMPC was not.
Rather, UPMC felt such an arrangement or an attempt at an arrangement was "unconstitutional" and an "illegal scheme [that] fundamentally changes the law," through violating equal protection under the law by seeking to enforce such guidelines for UPMC, but not for other health care providers statewide.
UPMC alleges Shapiro told it in November that he possessed "authority over all Pennsylvania nonprofit entities" and that nonprofit health plans must contract with any health care provider seeking a commercial or Medicare Advantage agreement.
"By way of example, plaintiffs – and indeed all nonprofits – must now give up their federally established rights with respect to their Medicare Advantage programs, or otherwise face General Shapiro's arbitrary and unlawful enforcement actions," the suit states.
Meanwhile, Shapiro accused UPMC of violating Pennsylvania's public charities law by limiting access to both physicians and facilities and expressed a desire to "protect Pennsylvania consumers and patients."
"With their filings, UPMC has shown they intend to spend countless hours and untold resources on a legal battle instead of focusing on their stated mission as a nonprofit charity – promoting the public interest and providing patient access to affordable health care," said Joseph Grace, a spokesperson for Shapiro.
"As stated previously, Attorney General Shapiro remains willing to work with UPMC on modifications to the consent decree that would protect Pennsylvania consumers. We seek a resolution that protects patients – not a continuation of the protracted conflict and bickering that has impacted Western Pennsylvania for many years."
UPMC is seeking:
• A declaration that the defendant's conduct in attempting to force the plaintiffs to contract with another insurer or provider, to negotiate their payment rates with contracting parties, including for provider-based billing, to enforce their contract rights, to set reimbursement rates for services to out-of-network MA enrollees, to be free from state regulation of advertising for MA purposes and to impose different standards on nonprofit insurers as compared to for-profit insurers as it relates to ACA products, whether those products are offered on or off the exchange, is pre-empted by the MA, ACA and ERISA;
• A declaration that defendant's hybrid restraint is a violation of the Sherman Act;
• A declaration declaring that defendant's selective proceeding against plaintiffs violates the Equal Protection clause of the Fourteenth Amendment of the United States Constitution and the Pennsylvania Constitution and imposes and unconstitutional condition on plaintiffs; and
• A declaration that defendant's invasion of plaintiffs' protected property and liberty rights without any procedure violates due process, that defendant's delegation of ratemaking authority to private arbitrators violates the private non-delegation doctrine and that defendant's arbitrary and irrational new standards, as applied to UPMC Pinnacle, violates substantive due process.
From the Pennsylvania Record: Reach Courts Reporter Nicholas Malfitano at nick.malfitano@therecordinc.com