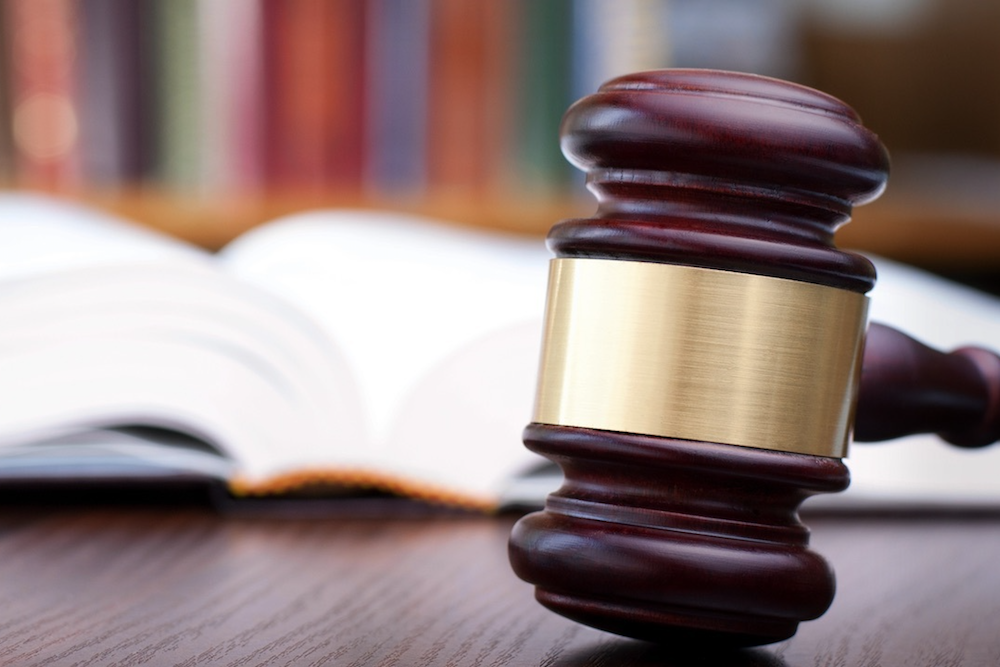 PHILADELPHIA – A temp worker who claimed to have been maimed by a faulty paper cushioning machine in the shipping facility where she worked is scheduled to stand across the courtroom from Estee Lauder cosmetics in federal court this summer.
According to a case management order released by U.S. District Court for the Eastern District of Pennsylvania Judge Juan R. Sanchez on Feb. 26, all pre-trial activity was to be completed before Aug. 5, and a pre-trial conference was to be scheduled for Aug. 7. The case is currently scheduled for the Aug. 12 trial pool.
Alexis Bookard of Levittown first filed suit in the Philadelphia County Court of Common Pleas on April 30 versus The Estee Lauder Companies, Inc. of New York City and Northtec, LLC, of Bristol.
According to the lawsuit, Bookard was a temporary worker assigned to a shipping facility in Bristol owned and operated by Estee Lauder. In the completion of her duties, Bookard was required to use a Pack Tiger Paper Cushioning System Machine – which created custom-length paper pads, which can be used in a variety of packaging techniques, including cushioning, blocking and bracing.
"On or about May 21, 2016, Bookard attempted to assist a co-worker and change the paper roll on the Pack Tiger machine. Whilst doing so, her hand came in contact with the portion of the machine where a guillotine cuts the paper roll. As a result, three of Bookard's fingers were severed by the guillotine mechanism of the Pack Tiger. As a result, Bookard sustained serious injuries, including a traumatic amputation of her three fingers; the index, middle, and ring fingers of her right hand, and has been caused to undergo various surgeries, medical procedures, and physical therapy," the suit said.
"As a result of the accident, Bookard was left with significant scars and permanent deformity, which causes her everyday embarrassment, pain, and discomfort in performing her everyday routine actions, as well as requiring assistance in executing basic day-to-day tasks."
Bookard claimed Estee Lauder failed to provide her a safe work environment, failed to provide warnings regarding the potential for a laceration hazard and failed to properly train, educate and/or supervise users on how to properly and safely operate the Pack Tiger.
The case's docket indicates via the defense, the case was removed to the U.S. District Court for the Eastern District of Pennsylvania on June 12.
On June 15, counsel for the defense filed an answer to the complaint, claiming a number of affirmative defenses to Bookard's lawsuit, among them being that it failed to state a cause of action, that her injuries were the result of her own conduct, that it may be barred by the applicable statute of limitations and may be barred by spoliation of evidence.
For counts of negligence against both defendants, the plaintiff is seeking damages in excess of $50,000, plus interest, costs and such other relief as the Court deems just and proper in this matter.
The plaintiff is represented by Jesse M. Cohen of Sacks Weston Diamond, in Philadelphia.
The defendants are represented by Daniel J. Kain and Charles S. Toomey of Littleton Joyce Ughetta Park & Kelly in King of Prussia, plus Donald M. Davis of Margolis Edelstein and Mark Allen Lockett of Bonner Kiernan Trebach & Crociata, all in Philadelphia.
U.S. District Court for the Eastern District of Pennsylvania case 2:18-cv-02424
Philadelphia County Court of Common Pleas case 180404491
From the Pennsylvania Record: Reach Courts Reporter Nicholas Malfitano at nick.malfitano@therecordinc.com