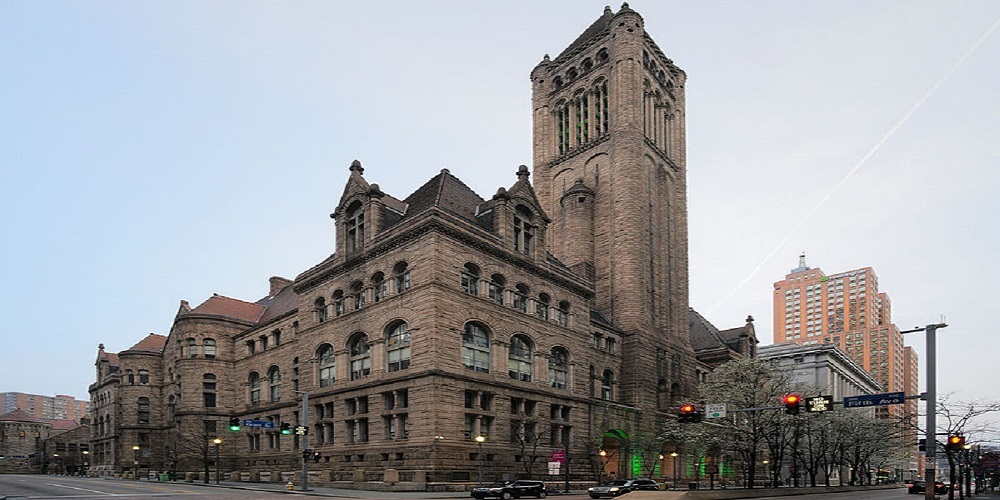 Allegheny County Courthouse
PITTSBURGH – Even while facing a lawsuit filed by his former employer, former Carlson Lynch partner Benjamin Sweet has engaged in a flurry of activity as of late, filing 21 lawsuits in various federal courts nationwide in May 2019 alone.
Court records show that he has even retained some of the clients he represented in Americans with Disabilities Act lawsuits while at Carlson Lynch, which claims he stole a spreadsheet of possible ADA-lawsuit targets when he left the firm last year.
Bruce Carlson says Sweet took the Carlson firm's trade secrets in order to get his new firm off the ground. Through his new firm Sweet Law, records show Sweet has filed 40 lawsuits in federal court since Feb. 15.
They are comprised of ADA-based litigations against such companies as Forever Young Apparel, American Eagle Outfitters, International Green House Contractors, Inc. and Weber-Stephen Products, LLC.
Two of his firm's current clients, Thomas Brown and Antoinette Suchenko, also had lawsuits filed by Sweet on their behalf in 2017 and 2018, when he worked for Carlson Lynch.
The type of ADA claims these lawyers file allege businesses do not adhere to the proper specifications that allow disabled persons to access them. Here, the Carlson firm used a spreadsheet with measurements taken from parking lots to identify potential targets for litigation.
Carlson also files cases against websites that allegedly don't use the proper software that allows blind persons to use them.
The complaint against Sweet stated, "While Sweet was employed as a partner of Carlson Lynch, he also had access to the pre-litigation investigations performed by, and the spreadsheet database compiled and maintained by, Carlson Lynch as part of its ongoing ADA public accommodation accessibility practice."
Sweet was expelled from Carlson Lynch and opened his own firm, Sweet Law, which also works with ADA litigation, the lawsuit claims.
In response, Sweet's attorney stated that the complaint was "nothing more than a tactical ploy to attempt to gain leverage over Benjamin Sweet, a former partner who was expelled from the firm as part of the remaining partners' plot to increase their own share of the profits expected in 2019."
On May 2, Carlson Lynch filed an emergency motion for a preliminary injunction in the matter, in reference to three ADA complaints filed by Sweet in February against United States Beef Corporation, The Kroger Co. and Western Alta Holdings, LP, Co.
Carlson Lynch asserts Sweet used the firm's trade secrets to file those cases and/or "procured [the] trade secrets by improper means and used [them] to advance their rival business interest."
From the Pennsylvania Record: Reach Courts Reporter Nicholas Malfitano at nick.malfitano@therecordinc.com