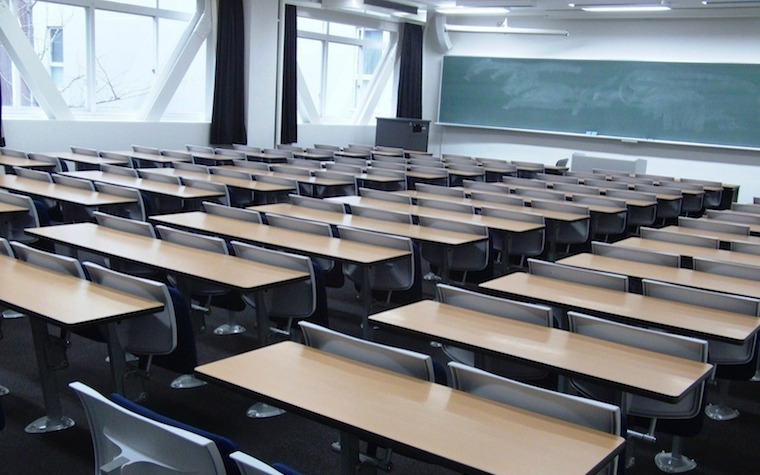 PHILADELPHIA — The U.S. District Court for the Eastern District of Pennsylvania recently denied a motion to dismiss a lawsuit in which a female student alleged her school district in Perkasie failed to adequately respond to her reports of sexual harassment and deprived her right to equal access to an education under Title IX.
In an opinion issued May 7, U.S. Magistrate Judge Timothy Rice said a jury could find validity in the allegations made by the student, identified only as Jane Doe, brought against Pennridge School District, Superintendent Jacqueline Rattigan and Principal Gina DeBona.
Doe's complaint centers on a relationship with a male student starting in the fall of 2014, her sophomore year at Pennridge High School (PHS), court filings said. Doe said the relationship ended after a violent, nonsexual incident at her home in April 2015, and that her problems with the district started on June 15 when she informed her guidance counselor of her history with the other student and began to complain of physical and verbal harassment at school.
Doe alleged several details about meetings with school personnel and her repeatedly rebuffed attempts to be made a full-time student at the district's technical school, court filings said. In April 2016, during her junior year, Doe transferred to a night school program, completing all coursework for her junior and senior years within a month. She did not attend PHS during her senior year but graduated June 8, 2017.
The school district defendants moved for summary judgment on Doe's claims that the school violated her Title IX protective rights and that it retaliated against her for persistently challenging her treatment under federal law, court filings said.
In his ruling, Rice said Doe had to allege sexual harassment, that the school district had knowledge of and also was deliberately indifferent to such harassment and that the harassment deprived her of educational opportunities.
While neither party disputes the school was not responsible for the alleged off-campus violent incident that precipitated the breakup, Rice said the question of the validity of Doe's allegations of the failure to provide a safe learning environment was appropriate for a jury trial, not a judicial opinion.
"The harassment Doe claims she reported to PSD beginning in June 2015 qualified as sexual harassment for Title IX purposes," Rice said in the ruling, pointing to "testimony and documented complaints of stalking and gender-based insults." He also rejected the school's position the harassment wasn't "severe, pervasive or objectively offensive enough" for a Title IX claim.
"She endured a campaign of harassment organized by an abusive former boyfriend that consisted of social media threats, stalking, taunting and ultimately a physical threat in school," Rice wrote. "Especially given the frequency with which Doe alleges this harassment took place, a reasonable jury could find it meets the objective 'severe or pervasive' standard for sexual harassment."
Rice also said a reasonable jury could determine PSD had an unwritten policy for sexual harassment complaints that violated its own written policy and further that school officials ignored Doe's complaints based on the unwritten policy. By being offered only the chance to transfer to a night school program – one in which she completed more than a year's worth of school in a month – Rice said Doe could argue the school's conduct deprived her of the level of education available to students at either PHS or the technical school.
Doe also alleged Rattigan and DeBona failed to meet Title IX training guidelines, but Rice said including those two as individual defendants was redundant to the same complaint she levied against PSD, and therefor dismissed counts against them as individual named defendants.
Rice also rejected Doe's argument that PSD was obliged to investigate the assault at her home after she brought it to the attention of school officials several weeks later, saying her position was based on since rescinded federal guidelines.
Rice also denied Doe's motion for summary judgment, saying the school raised reasonable arguments about why her complaints might not have come to the attention of the district's Title IX coordinator, and such issues are material factual disputes appropriate for a jury.