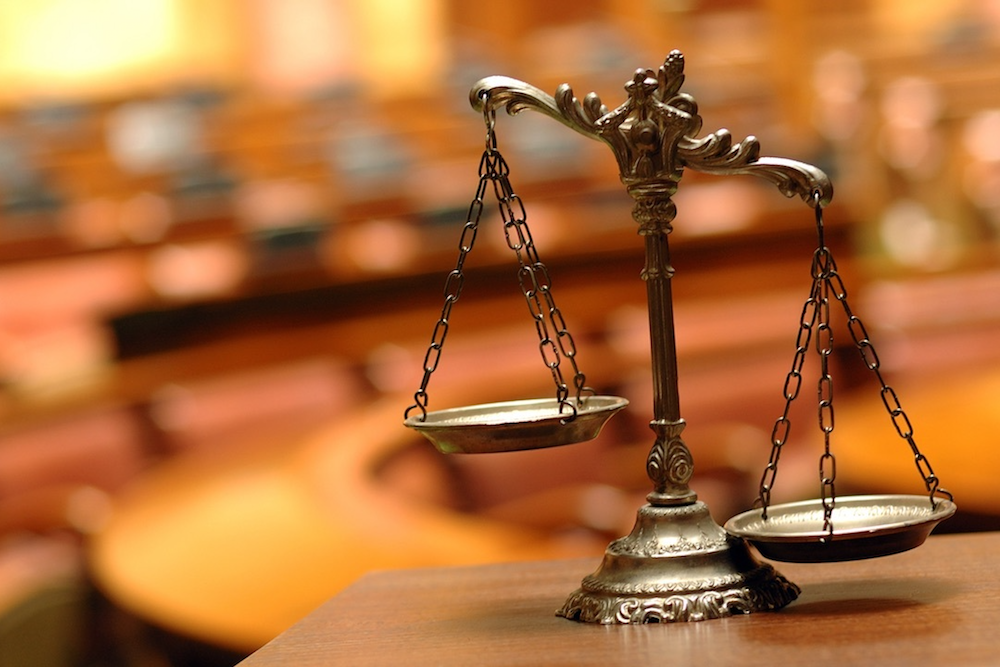 PHILADELPHIA – A sexual harassment lawsuit brought by a former sales associate for Olympia Sports based on allegedly threatening physical and verbal behavior she faced from her supervisor is heading to arbitration in June.
Per a docket entry in the case, Tiffany Cuevas' litigation against Olympia Sports and William Hickman would be slated for arbitration, due to damages sought being within the prescribed range for such a proceeding. That session is set to take place on June 10 in the court's Arbitration Center, at 1880 JFK Boulevard.
Cuevas, of Philadelphia, initially filed suit in the Philadelphia County Court of Common Pleas on Aug. 2 versus Olympia Sports, Inc. (doing business as "Olympia Sports") and Hickman, both also of Philadelphia.
On Nov. 21, 2016, Cuevas said she was working for the defendants at its Franklin Mills store when Hickman grabbed her by the hair and pushed her against the wall, holding her in place with his body while Cuevas struggled to get away.
"Defendant Hickman forcibly held plaintiff in place as plaintiff continuously asked Hickman to release her. As defendant Hickman released plaintiff, he said to her, "This is how I treat my bitches," according to the lawsuit.
That same day, Cuevas contacted Olympia Sports's corporate office to report the incident and was informed she was to be immediately transferred to another location to "remedy" the matter – something she did not want, because she had done nothing wrong and it would mean earning less money as a sales associate, the suit said.
Above her protest, Cuevas was transferred to Olympia Sports's location at Margaret and Orthodox Streets in Philadelphia, the suit says. After her transfer on Nov. 22, 2016, the plaintiff alleges she was subject to additional retaliation by the defendants and was subsequently terminated for pre-textual causes in January 2017.
In an answer filed Sept. 7, defense counsel denied Cuevas' accusations of physical and verbal harassment and stated when contacting Olympia Sports' corporate headquarters in November 2016, she was asked if she would like a transfer to another store and had in fact requested to be transferred.
In new matter, the defendants argued Cuevas' complaint failed to exhaust administrative remedies, failed to state a claim upon which relief could be granted and failed to mitigate her damages, among other charges that would allegedly leave her complaint ripe for dismissal.
For counts of intentional infliction of emotional distress, sexual harassment and discrimination, retaliation, aiding and abetting and assault and battery, the plaintiff is seeking compensatory damages in excess of $50,000 together with punitive damages, plus interest, costs and other relief the Court may deem appropriate under the circumstance, in addition to a jury trial on all issues to be tried.
The plaintiff is represented by Andres Jalon of Jalon & Associates, in Philadelphia.
The defendant is represented by Thomas J. Bradley and Ryan Furlong of McBreen & Kopko, also in Philadelphia.
Philadelphia County Court of Common Pleas case 180703818
From the Pennsylvania Record: Reach Courts Reporter Nicholas Malfitano at nick.malfitano@therecordinc.com