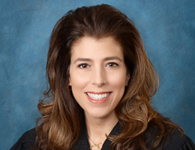 Cannon
HARRISBURG -- A plumbing company may not be responsible for flooding damage to a home after the Commonwealth Court of Pennsylvania vacated a lower court's decision against it Aug. 13 and remanded the case to the lower court for further consideration.
Port Vue Plumbing had appealed the Allegheny County Court of Common Pleas' decision to fine the company more than $37,000 after a couple's basement was found flooded with refuse 10 years after the company finished pipe work in the area. The couple had sued North Versailles Township Sanitary Authority, which sued to bring in Port Vue as a co-defendant.
The couple later settled the dispute, but the company and the township remained at odds, primarily over whether the statute of limitations applied.
In December 2002, ther authority contracted Port Vue to replace several sewer pipes along Bevan Road in North Versailles Township.
"Port Vue agreed to replace the pipes using the 'pipe bursting' method, which bursts the existing pipe while simultaneously pulling through a new pipe," according to court filings. "Port Vue also contracted to excavate the new line to reconnect all residential sewer laterals to the new line."
The project was completed in July 2003. However, in March 2012, the authority was made aware of flooding in a house along Bevan Road. After inspecting, authority representatives discovered the sewage lines were not replaced, as had been contracted. The authority sued the company, alleging breach of contract.
"Before the trial court, Port Vue argued that the statute of limitations bars the Authority's claims. The parties did not dispute that Pennsylvania's statute of limitations for a breach of contract claim of this nature is four years," according to court filings. "The parties also did not dispute that Port Vue was not made a party to the lawsuit until nearly 10 years after it completed work on the project."
The lower court ruled that the North Versailles Township Sanitary Authority had no reason to know of the breach until it was discovered, which meant that the statute of limitations began upon discovery.
The Commonwealth Court disagreed, ruling that no such precedent has been established in Pennsylvania law, and therefore the statute of limitations began when the breach occurred, not when it was discovered.
The trial court never addressed another argument from the authority, that fraudulent concealment would supercede the statute of limitations, the Commonwealth Court said. The appeal court ruled to remand the matter to the trial court "to issue a new decision determining whether Port Vue is estopped from asserting the statute of limitations as a defense to the Authority's claim under the doctrine of fraudulent concealment," according to court filings.
Judge Christine Fazzano Cannon wrote the court's opinion.
Commonwealth Court of Pennsylvania / Court No. 751 C.D. 2017