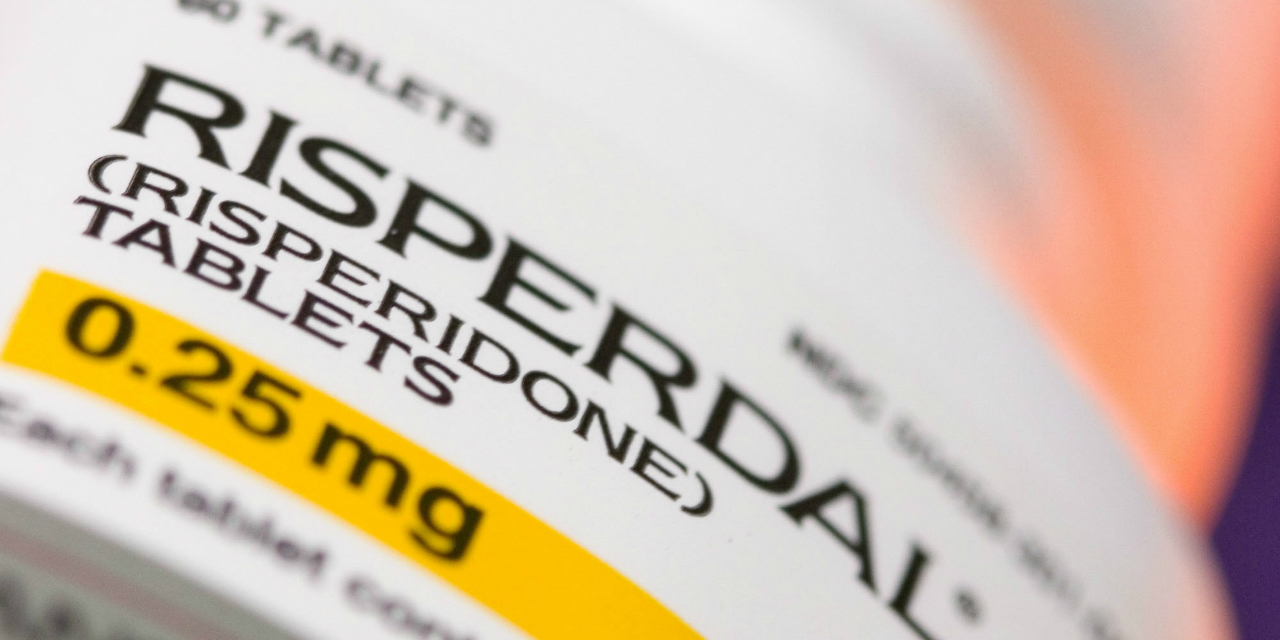 Risperdal
PHILADELPHIA – In continuing testimony taken during the first punitive damages trial surrounding anti-psychotic drug Risperdal in Philadelphia, a doctor who worked for Johnson & Johnson and its subsidiary Janssen Pharmaceuticals testified that the elevated prolactin levels of some boys participating in the drug's early clinical trials were relevant, but not concerning at that time.
And as Dr. Ivo Caers was grilled by plaintiffs counsel Tom Kline, he called the attorney's interpretation of clinical trial data "Kline Science."
The trial is key as Philadelphia's Complex Litigation Center is home to thousands of similar claims from out-of-state plaintiffs, and the city has a reputation for high-dollar verdicts. It's the first time in Philadelphia that a jury can consider assessing punitive damages in a Risperdal case and also another front the company must fight as it litigates opioid, talcum powder and other mass tort cases elsewhere.
In Murray v. Janssen Pharmaceuticals, involving Maryland plaintiff Nicholas Murray, a jury decided the case in Murray's favor in November 2015 and awarded him $1.75 million. The $1.75 million jury verdict represented damages for "disfigurement and mental anguish," though it was later cut down to $680,000.
For the second trial, plaintiff counsel will attempt to prove that the companies deliberately disregarded evidence that Risperdal could lead to gynecomastia in young males, and nonetheless released the drug into the open market for prescription and use by patients without disclosing the side effects.
Murray was prescribed Risperdal at the age of nine in 2003, for off-label treatment of symptoms associated with his Asperger's Syndrome. Like other plaintiffs who stepped forward, Murray also developed gynecomastia.
Deposition Testimony Continues With Dr. Ivo Caers
Continuing first on Tuesday was further cross-examination of Johnson & Johnson's Dr. Ivo Caers, done by plaintiff counsel Tom Kline. The testimony was taken from a videotaped deposition with Caers filmed in May 2015.
In an early pooled study of Risperdal, results reported that 33 out of 504 boys experienced prolactin-related adverse events, for a calculation of 6.5 percent.
When Kline asked if Caers found that rate high, the doctor replied that he wouldn't call that a high rate and that "every adverse event is significant."
In a follow-up question, Kline asked if it was thought six or seven out of 100 was "concerning" to the company.
"It was relevant, but not necessarily concerning," Caers replied.
Kline's next area of focus was a clinical trial table, Table 21, to which he called attention to the prolactin levels of four young boys from the trial. Two were 9 years old, one was 7 years old and one was 5 years old.
All saw increased levels of prolactin during the clinical trial, particularly from weeks 4-7 and 8-12, before three of them saw their levels later level off.
The four boys also developed gynecomastia.
After the clinical trial, Johnson & Johnson hired a medical writing company called BrainWorks to author a manuscript of findings related to the drug, what was referred to internally as an "additional analysis plan."
Caers clarified that it was "common practice" for such manuscripts to be written by external personnel or contractors outside the company, before they are then given to the individuals set to be listed as published authors on the final version.
In reference to a second draft of the manuscript, Kline pointed to an email from the company's Director of Medical Affairs Carin Binder, to the pediatric publication team. It contained a phrase Kline emphasized, that being "Key Message."
Kline asked Caers if "Key Message" was a science term, and Caers responded it was a "common term."
"It's a common marketing term, not a common science term," Kline shot back.
In the email next to "Key Message," Binder wrote: "Prolactin rise is transient and not related to side effects hypothetically attributed to prolactin, EPS (extrapyramidal effects) or efficacy responses.
Kline asked Caers if he was aware that one of the paper's authors, Dr. Denis Daneman, had disavowed it and another of its authors, Dr. Robert Findling, demanded a re-analysis of the data.
"It was not formally disavowed, as far as I know," Caers stated.
After a November 2002 advisory board meeting held in New York City, two recommendations submitted to the company by advisors were to re-analyze data on "SHAP" (Side Effects Hypothetically Associated with Prolactin) to include all boys who had developed gynecomastia, not just those under the age of 10; and when publishing prolactin events data, all children with gynecomastia should be included.
The advisors recommended that to do otherwise would be "hiding data."
"Hiding Table 21 was the same thing" Kline asked, to which Caers replied, "No, that's your interpretation."
At one point during the deposition, Caers had dubbed plaintiff counsel's interpretation of clinical trial data as "Kline Science."
In November 2002, it was proposed after four manuscript drafts that Table 21 be included in the final version of the published article – something that Caers maintained would not be inconsistent with the "Key Message" as outlined by Binder months before.
A manuscript was submitted to the Journal of Clinical Psychiatry in January 2003 and would later be published in that periodical in November of that year.
When asked if that published version did not include Table 21, Caers confirmed that it did not.
Kline explained the article states that "no correlation was found between SHAP and prolactin levels, even when male gynecomastia during puberty was included."
"We know from Table 21 that wasn't true," Kline said.
In a series of follow-up questions in reference to a post-hoc study, Kline implied the company had manipulated data surrounding patients who suffered SHAP to be of a lower percentage than they actually were.
With 592 patients in a primary analysis, it was shown that 30 boys had a prolactin-related adverse event (what the company called "SHAP-A"), for a measurement of 5.1 percent. When ruling out boys over the age of 10 (what the company called "SHAP-B"), the number of boys who experienced an adverse event went down to 13, for a measurement of 2.2 percent.
Kline argued that the lower measurement of 2.2 percent was used in the Abstract of a paper from Dr. Findling to make the study results appear more favorable to Risperdal.
Johnson & Johnson Conducts Redirect Testimony of Dr. Caers
In redirect testimony, defense counsel John Winter raised a memo with Caers' name on it dated October 1994 and asked what it was regarding.
Caers replied it was a memo to do more studies, in order to get more indications (approved uses) and formulations (formats of the drug) approved for Risperdal.
Winters also asked if further studies were done for the adult population and additional studies besides the 18 ones done for the pediatric population, and Caers said that they were.
"We were looking for more approvals and more indications to be used for other things besides schizophrenia," Caers said, who added in response to a follow-up question that such a task did not constitute off-label promotion of the drug.
It was said that Findling considered the pooled analysis results of a clinical study as "exploratory in nature" in the manuscript's first draft.
"We have it there in black-and-white that Bob Findling commented on the first draft," Winter said.
The conclusion reached in the first draft was that there was "no direct correlation between prolactin elevation and occurrence of SHAP, EPS or efficacy."
"Is that conclusion reflected in submissions made to the FDA?" Winter asked.
"Yes," Caers responded.
Caers added in response to another question about correlation in clinical trial subjects that there was no correlation between adverse events and prolactin levels.
"Is there a scientific basis for saying prolactin levels lead to adverse events later?" Winter inquired.
"No," Caers said.
Caers added that the patients mentioned in Table 21 did not have gynecomastia in Weeks 8-12 of the study it represented, and denied that any decision made by the company constituted improper marketing or off-label promotion of Risperdal.
Winters asked Caers what he would say about children and adolescents using Risperdal, based on the data accumulated.
"The FDA approved it for irritability symptoms associated with autism, which means we met their concerns in our response," Caers replied.
Caers said additional studies held over more than a decade generated additional data on the drug, and addressed any safety concerns the federal regulatory authority had with Risperdal.
Philadelphia County Court of Common Pleas case 130401990
From the Pennsylvania Record: Reach Courts Reporter Nicholas Malfitano at nick.malfitano@therecordinc.com