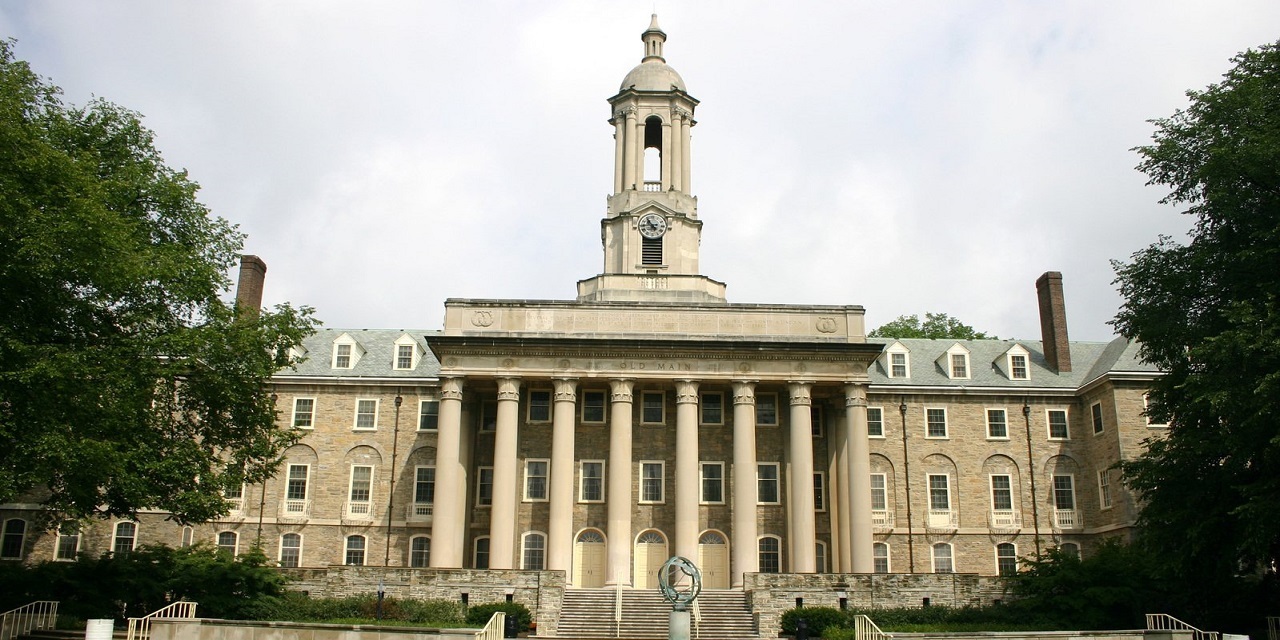 Old Main at Penn State
WILLIAMSPORT – Parents who took legal action against a fraternity following their son's death at a frat house were partially successful in amending their complaint as the U.S. District Court for the Middle District of Pennsylvania denied one defendant's motion to dismiss it but granted another's on Nov. 19.
James and Evelyn Piazza sued several Alpha Upsilon Chapter defendants - including Brendan Young, Gary DiBileo Jr., Edward Gilmartin III and Jonathan Martines - who the Piazzas alleged were negligent when they failed to help their son, Timothy Piazza, who died shortly after he fell down the stairs at a Penn State frat house during Bid Acceptance Night in February 2017.
The case was previously dismissed by Judge Matthew W. Brann but the Piazzas were given leave to amend. Gilmartin and Martines then moved to dismiss again. The Middle District Court has now denied Gilmartin's motion and granted Martines' motion.
Brann said Gilmartin and Martines knew that their conduct "had rendered Timothy Piazza helpless and in danger of harm." Gilmartin and Jonah Neuman allegedly "discouraged" other fraternity brothers not to call 911 after the incident and prevented them from taking Timothy to the hospital or getting any other type of help, the ruling states.
The Piazzas argued that Martines and Gilmartin were liable under Section 322.
"Section 322 provides that if an 'actor knows or has reason to know that by his conduct, whether tortious or innocent, he has caused such bodily harm to another as to make him helpless and in danger of further harm, the actor is under a duty to exercise reasonable care to prevent such further harm,'" Brann wrote.
Brann noted the Pennsylvania Supreme Court previously recognized the "social host doctrine" in Congini by Congini v. Portersville Valve Co., which says a minor can't be responsible for serving alcohol to fellow minors. Because of this, the judge ruled Gilmartin and Martines are not responsible since during of the date of the incident, they were minors serving alcohol to another minor. Considering this, Martines' motion to dismiss the after-the-fall negligence count was granted.
But Gilmartin can still be liable as he allegedly told other fraternity members not to try to get help outside of the fraternity house.
"Instruction, coordination or direction of this manner by a defendant meets Section 324 or analogous standards," especially when it comes to Gilmartin's leadership status in the fraternity house, wrote Brann.
Because of this, the judge denied Gilmartin's motion to dismiss.