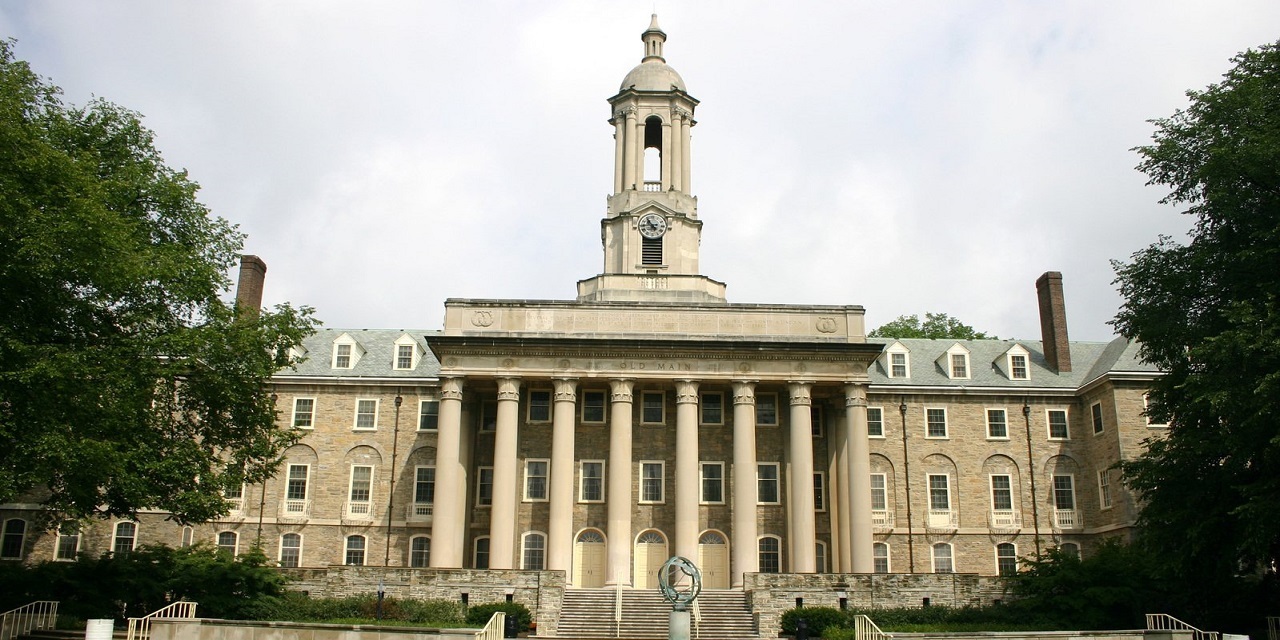 Old Main at Penn State
HARRISBURG – A 20-year law enforcement veteran claims he was discriminated against when his job offer with Pennsylvania State University (PSU) was rescinded due to his colorblindness.
Danny David filed his complaint in Cambria County Court of Common Pleas against PSU alleging violation of the Rehabilitation Act. The defendant removed it tot the U.S. District Court for the Middle District of Pennsylvania on Dec. 23.
According to the complaint, David began working for PSU as a public safety officer in 2016 and has color vision deficiency (colorblindness). He received an offer of employment in June 2018 for a police officer position with PSU which has "substantially similar duties," according to the suit.
After a vision test revealed his vision problem, his job offer was withdrawn despite a letter from his ophthalmologist stating his "red/green color deficit" would not affect his job duties, the suit states.
David seeks to have his prior job offer reinstated, monetary and all other just relief. He is represented by Margaret Coleman of the Law Office of Timothy P. O'Brien in Pittsburgh.
Court of Common Pleas of Cambria County case number 3:19-CC-00205-SLH