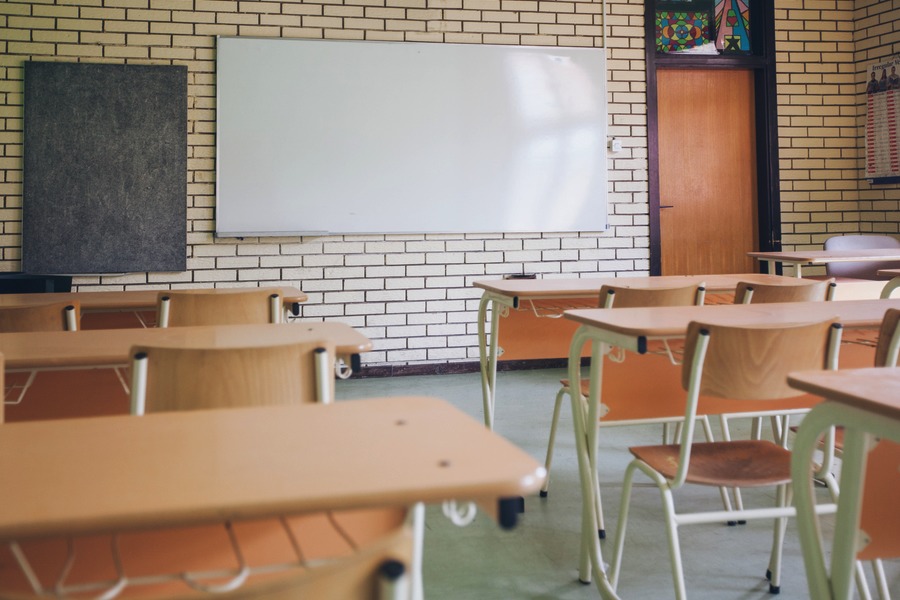 PITTSBURGH – A federal court lawsuit which claimed a quintet of "mean girls" conspired to accuse a male classmate of sexual assault on two occasions and subject him to incarceration before later admitting their accusations were false, was recently dismissed.
On Aug. 30, U.S. District Court Judge Mark R. Hornak granted a motion to dismiss the action from the Seneca Valley School District, as the plaintiffs' amended complaint "failed to plead that a final policymaker took any action toward T.F. that could represent official policy attributable to the School District."
Furthermore, Hornak dismissed each of the remaining claims and counterclaims in the case without prejudice for lack of subject-matter jurisdiction, as all of those same counts in question were purely state law claims and not ripe for disposition in a federal court.
Michael Flood Jr. and Alecia Flood (parents of T.F., a minor) of Zelienople filed suit in the U.S. District Court for the Western District of Pennsylvania on Oct. 1, 2018 versus the girls and their parents, all of Zelienople, the Seneca Valley School District of Harmony, plus the Butler County District Attorney's Office and Butler County, both of Butler.
The individual defendants were George Villegas Jr. and Pam Villegas (parents of Megan Villegas), David Sherk and Christy Sherk (parents of K.S., a minor), David Seaman and Christine Seaman (parents of C.S., a minor), Cris Salancy and Kimberly Salancy (parents of E.S., a minor), David Reina and Lynn Reina (parents and natural guardians of H.R., a minor).
(The Villegas and Butler County defendants were dismissed as defendants in May 2019.)
"During the summer of 2017, T.F. was employed as a lifeguard at the Zelienople Community Pool in Butler County, Pennsylvania. Megan Villegas and K.S. also worked at the pool. In June 2017, Megan, a supervisor, advised others that she was going to get T.F. fired from his job at the pool. After conspiring with Megan, K.S. falsely accused T.F. of committing a sexual assault at the pool on or about July 19, 2017," the suit stated.
The alleged plan was successful and per the lawsuit, things didn't end there. In October, K.S. then reported to a school guidance counselor that T.F. had sexually assaulted her, the suit said.
On Oct. 8, 2017, T.F. was charged with the offenses of indecent assault and two counts of harassment, for which he was given a plea deal of not admitting responsibility, a consent decree and six months' probation. During the following six-month period, the suit said T.F. was harassed at school by other students continuously, despite allegedly doing nothing wrong.
"On March 23, 2018, T.F. received a Snapchat message sent from C.S.'s mobile telephone inviting T.F. to 'hang out' with her and her friends [at her home]. T.F...entered the home where C.S., E.S. and H.R. were consuming alcoholic beverages. C.S. was drunk; her parents were not present. The female students discussed purchasing marijuana. T.F. did not partake of any alcohol that was offered, visited briefly and departed the residence," the suit said.
In March 2018, defendant C.S. is said to have falsely reported to the school guidance counselor that T.F. entered her home uninvited and sexually assaulted her, allegations then supported by co-defendants E.S. and H.R. Allegations supposedly not investigated by the authorities.
On April 9, 2018, T.F. was charged with the offenses of indecent assault forcible compulsion, criminal trespass and simple assault, the suit said.
T.F. was removed from the class the following day by Jackson Township Police, and was incarcerated at a juvenile detention facility, before being released one week later on house arrest and wearing an ankle monitor, which he was told to keep secret and hidden at all times, the suit says. He was subject to homebound academic instruction for the remainder of the school year, not allowed to have any visitors, phone or Internet access and couldn't leave the house except for psychological counseling sessions and to attend church, the suit said.
T.F.'s parents then began to investigate the matter themselves.
"Within a week, Mr. and Mrs. Flood had obtained several written statements to support the fact that the girls lured T.F. to the Seaman residence and fabricated lies about him. The Zelienople Police incompetently failed to obtain the aforedescribed exculpatory evidence, which the Floods easily obtained," the lawsuit stated.
The suit said a different group of Seneca Valley Intermediate High School female students gave separate statements supporting assertions the minor defendants lied about T.F.'s conduct. In May, it is said E.S., H.R. and C.S. admitted to Butler County Assistant District Attorney Russ Karl that they had lied about the allegations.
Charges against T.F. were dismissed three months later and he was released from court supervision soon thereafter, but, his parents say, his criminal record has not yet been expunged by the District Attorney's Office.
The suit further claimed that Seneca Valley School District officials failed to mark the academic records of the defendant students to reflect that they lied to support unwarranted criminal charges against T.F., and will "suffer no academic or personal consequences for their misconduct, which critically damaged T.F. physically and psychologically, and will impact his young life indefinitely."
Each of the defendants had filed responses to the lawsuit to the effect that the plaintiffs failed to state claims upon which relief could be granted.
After extensive motions practice and a hearing on pending motions to dismiss, the Court dismissed all counts of the original complaint without prejudice.
Then, the plaintiffs filed an amended complaint on May 30, 2019, asserting three causes of action: Defamation against minor defendant K.S., defamation against minor defendants C.S., E.S., and H.R., and a violation of the Fourteenth Amendment against the School District, pursuant to 42 U.S.C. Section 1983.
However, the Court later dismissed the substantive counts in the action in August, with Hornak further dismissing the remainder of the claims and counterclaims for lack of jurisdiction.
"The Court concludes that the amended complaint fails to plead that any final policymaker of the School District had actual or constructive knowledge of prior events of sexual misconduct such that any final policymaker could have been 'deliberately indifferent' to the need for additional safeguards against disparate applications of School District policy. Therefore, the School District's motion to dismiss will be granted," Hornak said.
"The remaining claims in the amended complaint, as well as all counterclaims asserted by the defendants in this case, will be dismissed without prejudice for lack of subject-matter jurisdiction. All of these remaining claims and counterclaims are brought under Pennsylvania law by Pennsylvania residents against Pennsylvania residents. The dismissal of the claim against the School District removes the final federal-law cause of action in this case, and thus the Court concludes that the exercise of supplemental jurisdiction over these remaining claims is not warranted."
The plaintiffs were represented by Craig L. Fishman of Shenderovich & Fishman and Kenneth J. Hardin II of Hardin Thompson, in Pittsburgh.
The defendants were represented by Joseph V. Charlton of Charlton Law in Sarver, Jill D. Sinatra of the Law Offices of Jill Sinatra, John B. Cromer of Burke Cromer Cremonese, Stephen J. Magley of O'Malley & Magley, Jennifer M. Swistak of Cipriani & Werner, David J. Mongillo and Matthew M. Hoffman of Tucker Arensberg, Maria N. Pipak and Marie Millie Jones of Jones Passodelis, all in Pittsburgh, S. Michael Streib of the Law Offices of S. Michael Streib in Monroeville, plus Thomas W. King III and Jordan P. Shuber of Dillon McCandless King Coulter & Graham, in Butler.
U.S. District Court for the Western District of Pennsylvania case 2:18-cv-01310
From the Pennsylvania Record: Reach Courts Reporter Nicholas Malfitano at nick.malfitano@therecordinc.com