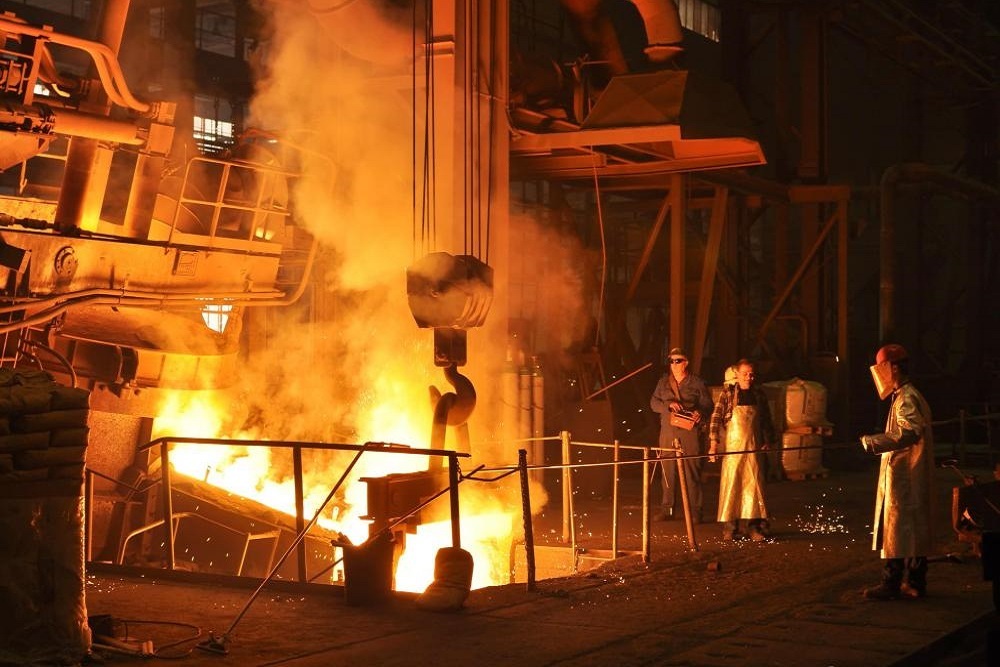 PITTSBURGH – A settlement has been reached in the case of a plaintiff who worked as a pipefitter at the U.S. Steel-owned Clairton Works for 12 years and claimed his leukemia was caused by routine exposure to benzene and benzene-containing products at the facility.
On Dec. 18, counsel for plaintiff John F. Verlich filed a praecipe to mark the instant litigation as settled and discontinued with prejudice. Terms of the settlement were not revealed.
Verlich, of Clairton, initially filed suit in the Allegheny County Court of Common Pleas on Jan. 5, 2018 versus U.S. Steel Corporation, of Pittsburgh.
According to the lawsuit, Verlich was employed as a pipefitter at the Clairton Works from 1971 to 1983. The Clairton Works is a coke manufacturing facility, for which a resulting byproduct is benzene.
Verlich averred the benzene was conveyed throughout the facility in valves, pumps and pipelines, and stored in barrels and tanks. As a part of his duties, Verlich worked in most areas of the Clairton Works, including the coke ovens, screening station, Keystone plant, tar plant and tar stills, and the benzene areas, regularly working on valves, pumps, pipelines, standpipes and other apparatuses that contained benzene.
This exposure occurred through inhalation, ingestion and skin absorption, Verlich asserted. As a direct result, the plaintiff claims to have contracted Chronic Lymphocytic Leukemia (CLL) and was diagnosed with the condition in March 2016.
"Plaintiff was first diagnosed with CLL…more than 300 weeks past his last occupational exposure to benzene and benzene-containing products while in the defendant's employment. Pursuant to Tooey v. AK Steel and Pennsylvania law, plaintiff has no remedy under the Workers Compensation laws of the Commonwealth of Pennsylvania and therefore, the exclusivity provision of Section 303(a) of the Workers Compensation Act does not preclude plaintiff from seeking compensation for his injuries via a common law action against his employer," the suit said.
According to Verlich, U.S. Steel either knew or could and should have known that regular exposure to benzene and benzene-containing products would be carcinogenic and cause a variety of diseases and failed to protect him from this environment, among a litany of other charges and allegations.
On March 26, 2018, U.S. Steel filed a response to the litigation, which claimed the company had conducted a reasonable investigation into Verlich's assertions and as a result of allegedly not finding any evidence to substantiate them, denied them.
Further, it specifically denied it was responsible for the plaintiff's medical condition.
"It is specifically denied that defendant acted negligently or maliciously in any respect. It is specifically denied that any act or omission of defendant caused or contributed to any of the damages alleged by plaintiff. It is specifically denied that exposure to benzene causes chronic lymphocytic leukemia (CLL), and it is specifically denied that benzene caused plaintiff's CLL," U.S. Steel's answer read, in part.
"It is specifically denied that defendant had the ability to eliminate the benzene from, or reduce the benzene content in, certain by-products of the coke production process. It is specifically denied that benzene is inherently dangerous or defective; it is widely and safely used in the production of industrial chemicals."
Additionally, U.S. Steel argued Verlich's action failed to state a claim and that the suit was "barred, in whole or in part, by the applicable statute of limitations, statute of repose, and/or the doctrines of release, waiver, laches and/or estoppel", among other defenses.
Prior to settlement and for counts of negligence, gross negligence, battery, fraud, the plaintiff was seeking damages in excess of $35,000, plus other and further relief as the Court deems just and appropriate under the circumstances, including punitive damages, costs, interest and delay damages.
The plaintiff was represented by Signe O'Brien Rudberg of Rudberg Law Offices, in Pittsburgh.
The defendant was represented by and Matthew C. Cairone of the Cairone Law Firm, in Canonsburg.
Allegheny County Court of Common Pleas case GD-18-000208
From the Pennsylvania Record: Reach Courts Reporter Nicholas Malfitano at nick.malfitano@therecordinc.com