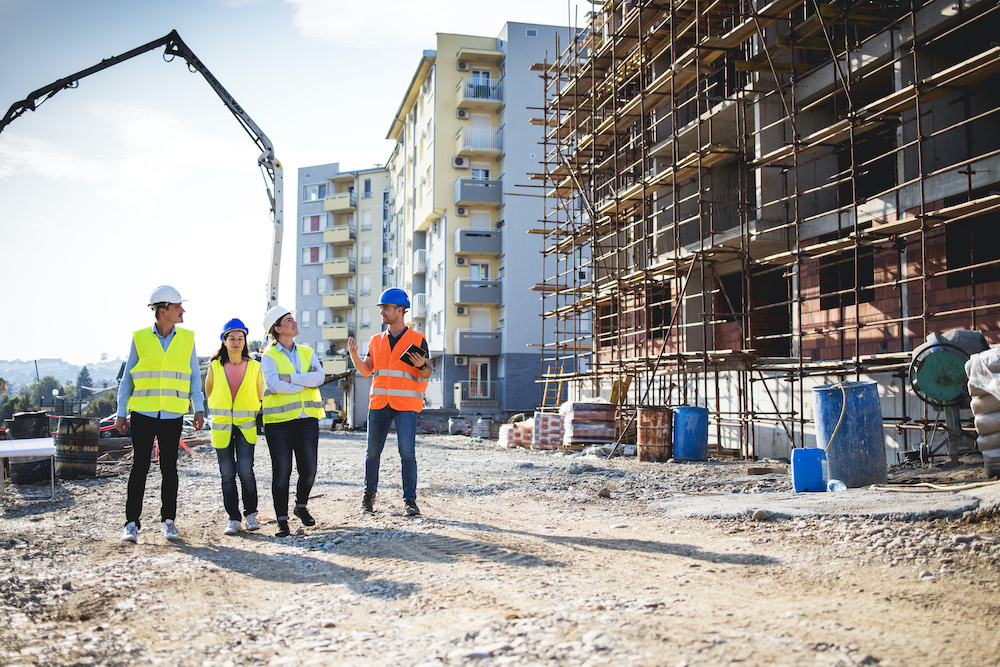 Adobe Stock
PITTSBURGH – A lawsuit that alleged that a flooring company owner's negligence in handling a floating stair system caused a plaintiff's severe bodily injuries on a local construction site has been settled.
On Sept. 19, counsel for plaintiffs Brian and Aimee Ripley filed a praecipe to mark the case as settled, discontinued and ended. Terms of the settlement were not disclosed.
The Ripleys, of Bethel Park, first filed suit in the Allegheny County Court of Common Pleas on Jan. 5, 2018 versus Arthur Schultise (doing business as "Schultise Flooring"), of Monongahela.
On June 6, 2017, Brian was a subcontractor and lawfully on the premises of a townhome construction site located on the 2600 block of Stella Street in Pittsburgh to perform construction and flooring installation work, the suit says.
According to the lawsuit, the defendant unbolted and disconnected a floating stair system that had been installed on the premises, performed work on the premises and left without reconnecting and rebolting the very same floating stair system, which the plaintiff says he was unaware of.
Schultise allegedly failed to warn the plaintiff and other workers of the disabled floating stair system, failed to restrict access to said stair system and failed to comply with the regulations of the Occupational Safety and Health Administration (OSHA) without restoring the stair system to proper working order, among other alleged violations.
Consequently, Brian allegedly sustained a comminuted intra-articular fracture dislocation of the left elbow; injury and damage to the joint, cartilage and surrounding soft tissue and ligaments of the left elbow; injury and damage to the left radial nerve; post-traumatic arthritis or likely development of post-traumatic arthritis; left L4 and L5 transverse process fractures; injury and damage to the discs, cartilage, ligaments and surrounding soft tissue of the lumbosacral spine and a left interior pubic rami fracture.
The defendant claimed the husband-plaintiff's complaint failed to state a cause of action, was barred for reasons of comparative negligence and statute of limitations, and for the direct negligence of the plaintiff in causing his own injuries.
Prior to settlement and for counts of negligence and loss of consortium, the plaintiffs were seeking damages in excess of $35,000 and a trial by jury.
The plaintiffs were represented by Edward J. Balzarini of Balzarini & Watson, in Pittsburgh.
The defendant was represented by Judith A. Moses of Cipriani & Werner, also in Pittsburgh.
Allegheny County Court of Common Pleas case GD-18-000203
From the Pennsylvania Record: Reach Courts Reporter Nicholas Malfitano at nick.malfitano@therecordinc.com