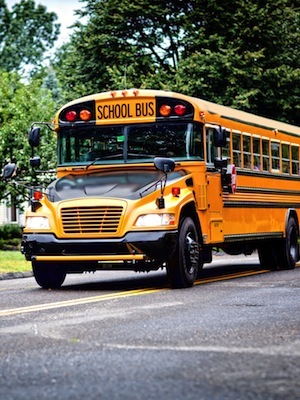 PHILADELPHIA – A Philadelphia English teacher with medical conditions is suing his former school district alleging discrimination.
Martin A. Orzek filed a lawsuit against the School District of Philadelphia on Oct. 26 in the U.S. District Court for the Eastern District of Pennsylvania citing a violation of the Civil Rights Act of 1991 and the Americans with Disabilities Amendments Act of 2008.
Orzek, employed as a teacher in the school district from September 1997 until June 1, was diagnosed with various medical conditions, including osteoarthritis and degenerative joint disease – and was being perceived as being disabled by the school district, the lawsuit claims.
On April 15, 2014, Orzek filed a prior charge of discrimination with the Equal Employment Opportunity Commission, the suit states. He believes his transfer on June 26, 2014, from a high school to an elementary school was in retaliation for his filing – even though his certification is for secondary education, the lawsuit claims.
Orzek claims after his arrival to the elementary school he was subjected to various instances of harassment and discrimination. He was stationed to work on the third floor, which required him to walk 34 flights of stairs, causing him to have swollen and immobile knees. He eventually took a leave of absence and was terminated on June 1.
He seeks compensation for benefits and wages lost and compensatory damages of more than $150,000. According to the complaint, Orzek had no legal representation listed.
U.S. District Court for the Eastern District of Pennsylvania Case number 2:15-cv-05813-PBT