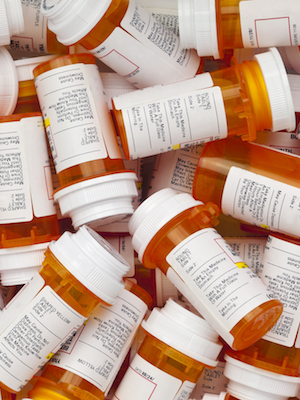 HARRISBURG — Two former employees of McNeil Consumer Pharmaceuticals Co. are suing the company for claims that they were wrongfully terminated for complaining about sanitation issues.
Robbie Heverling and Nathan Hess filed a lawsuit on April 11 in the U.S. District Court for the Middle District of Pennsylvania against McNeil Consumer Pharmaceuticals Co. and McNeil Consumer Pharmaceuticals Co., citing violations of Title VII of the Civil Rights Act of 1964 and wrongful termination under the Pennsylvania Human Relations Act.
According to the complaint, Heverling was hired by the defendant on Dec. 5, 2005, and Hess was hired through a temp agency before being hired as a full status employee on Feb. 27, 2015. The plaintiffs worked as processing associates in the business of manufacturing over-the-counter medications to treat intestinal illnesses, the suit says.
The plaintiffs claim they complained about the conduct of their supervisor regarding their allegations of the use of contaminated tools and equipment and unprofessional methods of record-keeping according to Food and Drug Administration standards. The plaintiffs claim they could not complete work under the conditions and attempted to address the issue with their supervisors twice in 2015 with no consequence.
After the incident, the plaintiffs were reportedly terminated on June 25, 2015, in relation to a Title VII investigation, which they claim was a red herring to obscure the actual motive of retaliation.
Heverling and Hess seeks compensatory damages for all lost wages and benefits, punitive damages, attorneys fees, cost of suit, interest, and delay damages. They are represented by Graham F. Baird of the Law Offices of Eric A. Shore, in Philadelphia.
U.S. District Court for the Middle District of Pennsylvania Case number 1:16-cv-00600-JEJ