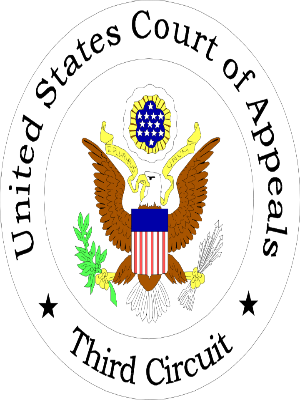 U.S. Court of Appeals for the Third Circuit
PHILADELPHIA – A former employee who claimed gender discrimination against Mack Trucks, Inc. was unable to make that allegation stand in a Philadelphia federal appellate court.
Judge D. Brooks Smith of the U.S. Court of Appeals for the Third Circuit ruled Wednesday that Bruce Andersen's termination was not in violation of Title VII of the Civil Rights Act of 1964. Andersen argued "gender bias was the dispositive factor in his termination, or, in the alternative, that it was a motivating factor." Smith's decision upheld an earlier verdict issued in the U.S. District Court for the Eastern District of Pennsylvania.
Andersen, a longtime employee of Mack Trucks, lost his job as part of "a reduction in force" in 2009. Andersen worked his way up the company ladder from his entry-level position as a junior tax accountant in 1971, until being promoted to Human Resources Business Partner (HRBP) in 2003; a position he held until he was terminated.
During the relevant time period, Andersen reported to Lesley Billow, Senior Vice President of Human Resources for Mack Trucks and Volvo Trucks in North America. Three other female HRBPs reported to Billow and of his three colleagues, one worked alongside Andersen in Allentown and the others were located in Greensboro, N.C. Also located in Allentown was Sheri Palopoli, a female Labor Relations Supervisor.
On April 29, 2009, Billow notified Andersen that he was going to be laid off in "a reduction in force caused by adverse economic conditions," but Anderson averred he was the only male in his position who was eliminated. Andersen filed suit, claiming that his selection for termination was discriminatory under Title VII. After a period of discovery, the District Court granted the defendants' motion for summary judgment on all claims.
Andersen's appeal followed, in which he claimed two errors: "(1) The District Court erred in concluding that he failed to prove that the employer's proffered reason was pretext, and (2) The District Court applied the wrong legal standard when it rejected his mixed-motives claim."
As to the concept of pretext, Smith felt Andersen did not meet the legal standard needed to prove such pretext.
"Andersen fails to make that showing. He cites many facts, but all of those facts are either irrelevant or attack the business judgment of his former employer," Smith said. "Our review of the record fails to reveal evidence that discriminatory animus was the motivating factor behind the decision. We agree with the District Court's reasoning and come to the same conclusion that Andersen has failed to meet his burden of showing pretext."
Smith felt similarly about Andersen's second claim, the alleged improper application of a legal standard used to reject his mixed-motives claim.
"While the District Court faulted Andersen for not having 'direct evidence showing conduct or statements reflecting discriminatory attitude toward his gender,' he is incorrect in alleging that the District Court improperly required direct evidence of discrimination," Smith said. "Instead, evidence of a discriminatory attitude is inherently circumstantial evidence of discrimination. Thus, the District Court determined that no evidence, direct or circumstantial, supported the mixed motive claim."
It was Smith's decision to uphold the District Court ruling and reject Andersen's appeal.
"Based upon the record before us we hold that no reasonable finder of fact could conclude that Andersen suffered from gender discrimination or that his termination was anything other than the result of an unfortunately all-too-frequent corporate layoff during a recession. We will affirm the judgment of the District Court," Smith said.
The plaintiff is represented by Laura Carlin Mattiaci, Marjory P. Albee and Stephen G. Console of Console Law Offices, in Philadelphia.
The defendants are represented by Robert P. Floyd III of Constangy Brooks Smith, in Fairfax, Va.
U.S. Court of Appeals for the Third Circuit case 15-3063
U.S. District Court for the Eastern District of Pennsylvania case 5:11-cv-02239
From the Pennsylvania Record: Reach Courts Reporter Nicholas Malfitano at nickpennrecord@gmail.com