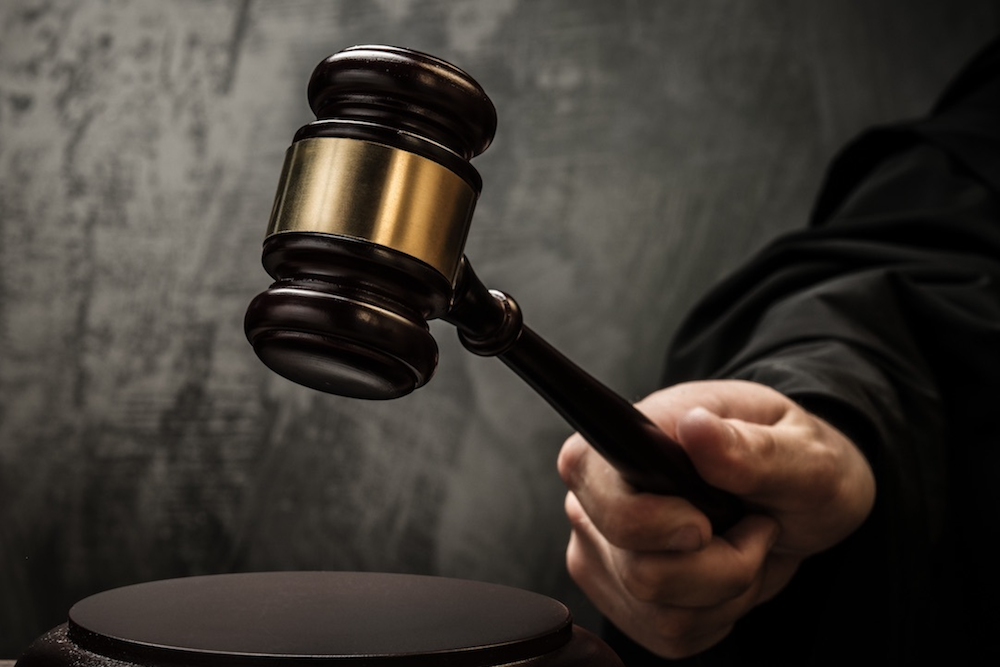 PHILADELPHIA – The appeal of a Bangor man who claimed he was the victim of selective enforcement of noise ordinances by members of the Bushkill Township Police Department has been dismissed.
Judges D. Michael Fisher, Kent A. Jordan and Thomas I. Vanaskie of the U.S. Court of Appeals for the Third Circuit said in a per curiam decision issued Oct. 12 that plaintiff Dale A. Thomas did not show or prove that he was discriminated against with regard to the noise ordinances in comparison to his neighbor Alvera Flyte, by Bushkill Township Chief of Police Stanley J. Coopersmith and Police Officers Dale Steigerwalt, Ellis Pysher, David Marino, Mandy Lohman, Crystal Happel and Ryan Vresics.
"Thomas's appeal stems from a feud with his former next-door neighbor, Flyte. Over a period of 12 years, Flyte called the Bushkill Township Police Department (BTPD) over 80 times, and Thomas responded in kind a handful of times," the Third Circuit said. "The resulting police reports and Thomas's own testimony made clear that Thomas regularly spoke with BTPD officers as the result of these calls, and that on some occasions the BTPD officers left without speaking to Thomas at all."
Due to Flyte's complaints, Thomas received six citations. He was found guilty of four of them, and on appeal, all four were affirmed.
In December 2011, Thomas filed a complaint in the U.S. District Court for the Eastern District of Pennsylvania in Allentown, which was later amended twice. Thomas named Coopersmith and a number of officers as defendants, charging them with Fourteenth Amendment class-of-one claims and Fourteenth Amendment selective enforcement claims with respect to Bushkill's noise ordinance.
"At the close of discovery, the defendants filed motions for summary judgment and the matter was fully briefed. Thomas sought further discovery, and to compel sanctions against the defendants to bring them into compliance with discovery. In a January 2016 opinion, the District Court denied Thomas's requests for further discovery and sanctions, and granted the defendants' motions for summary judgment," the Third Circuit said.
At the time, the District Court ruled Thomas "failed to produce evidence sufficient for a reasonable jury to return a verdict on his selective enforcement and class-of-one claims", leading Thomas to appeal.
According to the Third Circuit, the trial court properly ruled that Thomas had failed to present an issue of material fact with respect to his class-of-one claims, where he had to illustrate: "(1) The defendants treated him differently from others similarly situated, (2) The defendants did so intentionally, and (3) There was no rational basis for the difference in treatment."
Per the U.S. Court of Appeals for the Seventh Circuit, Thomas had to show the actions taken against him by the defendants were "motivated by personal animus unrelated to official duties."
"The District Court correctly determined that Thomas had failed to identify record evidence creating a genuine issue of material fact as to intentional, different treatment. Even assuming that Flyte was similarly situated, both she and Thomas were cited on occasion, and in general, the incident reports showed that the Bushkill police officers talked to both parties, took reports from both parties, and did not issue citations without good cause," the Third Circuit said.
"The interactions where Thomas was cited similarly did not demonstrate malice or personal animus. While Thomas testified at his deposition that unnamed, specific officers had threatened to charge him with disorderly conduct or disturbing the peace, he did not present record evidence to show that the named defendants had done more than warn him," the appellate court added.
Next, the Third Circuit decided Thomas did not show evidence lending credence to his selective enforcement claims, where it was necessary to prove "(1) That he was treated differently from other similarly situated individuals, and (2) That this selective treatment was based on an "unjustifiable standard, such as race, or religion, or some other arbitrary factor…or to prevent the exercise of a fundamental right."
"To the extent that Thomas brought these selective enforcement claims regarding the noise ordinances, he cannot challenge them as he was convicted, those convictions were affirmed on appeal, and to date they have not been overturned," the Third Circuit said. "Beyond that, however, Thomas failed to point to record evidence that identified a similarly situated individual (or individuals) who was treated differently from him."
The Court noted Thomas and Flyte were both cited for harassment, but only Thomas was cited for the noise ordinances, yet Thomas did not point to evidence that he made noise complaints against her or that anyone else did.
The Third Circuit did not feel Thomas showed evidence of his being discriminated against.
"Even if he had shown that others were treated differently, he has not pointed to record evidence to support his contention that he was treated differently from Flyte for a discriminatory purpose," the Third Circuit said.
The appellate court concluded by dismissing Thomas's appeal.
The defendants are represented by Eric M. Brown, Christopher P. Gerber and Michael J. Kincade Jr. of Siana Bellwoar & McAndrew in Chester Springs, plus John P. Gonzales of Marshall Dennehey Warner Coleman & Goggin, in Philadelphia.
U.S. Court of Appeals for the Third Circuit case 16-1407
U.S. District Court for the Eastern District of Pennsylvania 5:11-cv-07578
From the Pennsylvania Record: Reach Courts Reporter Nicholas Malfitano at nickpennrecord@gmail.com