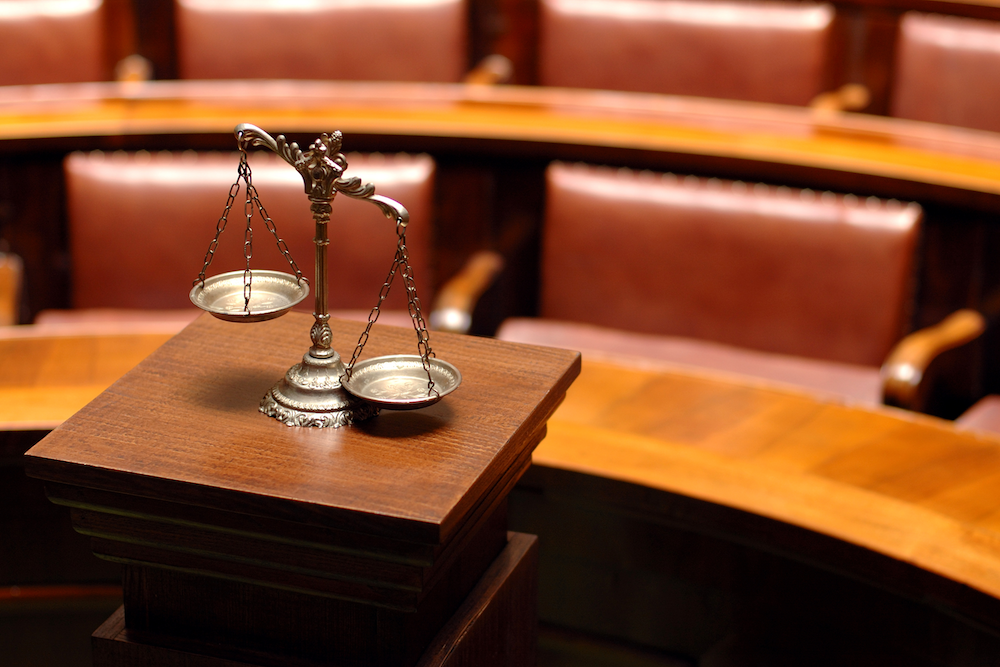 LANCASTER – An Elizabethtown landscape company has filed preliminary objections in response to a lawsuit where a plaintiff alleged it failed to perform adequate snow removal services and was then injured.
Initially, Dawn Sheehan of Lancaster filed suit on Feb. 15 in the Lancaster County Court of Common Pleas, against Pine Brook Farm, Inc. of Conestoga, PennSouth, LLC of Englewood, N.J. and Home Grown Outdoor Finishes, LLC of Elizabethtown.
Sheehan sued after an alleged slip-and-fall accident caused by snow and ice at a Turkey Hill convenience store at which she worked.
"Defendant PennSouth, LLC owned the Property. Plaintiff alleges that PennSouth contracted with both defendants Pine Brook Farm and defendant Home Grown Outdoor Finishes to perform snow and ice removal services on the property. As a result of the alleged fall, plaintiff contends she sustained personal injuries," according to court records.
"Home Grown now files preliminary objections to the complaint and the within brief in support due to plaintiff's inclusion of claims of negligence per se, recklessness and general allegations of negligence," the defendant's preliminary objections state.
First, the objections seek to remove any reference to recklessness, and therefore, any potential claim for punitive damages.
"Plaintiff contends at Paragraphs 14 – 19 that the defendants' conduct was 'reckless' and led to plaintiff's injuries. However, allegations of recklessness are suggestive of a claim for punitive damages. Plaintiff's complaint does not contain factual allegations which would support a claim for punitive damages. Therefore, allegations of 'recklessness' must be stricken from the complaint," the objections say.
Moreover, Home Grown says the plaintiff's claim of "negligence per se" is similarly insufficient.
"Plaintiff's contention that Home Grown was 'negligent per se' is not specific enough to conform with the pleading requirements as set forth by Pa. R.C.P. 1019(a). Plaintiff does not identify what law Home Grown allegedly violated. Moreover, plaintiff does not describe what actions Home Grown did or did not take which violated said unidentified law. Clearly, plaintiff's allegation that Home Grown was 'negligent per se' is a catch-all allegation of negligence which is prohibited by Pennsylvania law," per the stated objections.
Lastly, Home Grown argues the plaintiff avers both the existence of a contract and its violation, but fails to elaborate on the specific nature of the agreement, per Pennsylvania Rules of Civil Procedure.
"Failure to aver the substance of the contract does not put Home Grown on notice of the alleged terms it violated of the contract. Without specific averments relative to the contract, Home Grown cannot defend against the claim against it. Therefore, Paragraphs 14 (a) – (f), (j), (n), (r), (w), (x), (y) must be stricken from the complaint," the objections state.
In this matter, Home Grown is seeking the granting of its preliminary objections and enter an order: 1) Allegations of "recklessness" from complaint paragraphs 14 – 19; 2) striking references to "negligence per se" from complaint paragraphs 14 – 19; and 3) striking complaint paragraphs 14 (a) – (f), (i), (j), (n), (o), (r), (w), (x) and (y).
Home Grown is represented by Christopher M. Reeser of Marshall Dennehey Warner Coleman & Goggin, in Camp Hill.
Lancaster County Court of Common Pleas case CI-17-01163
From the Pennsylvania Record: Reach Courts Reporter Nicholas Malfitano at nickpennrecord@gmail.com