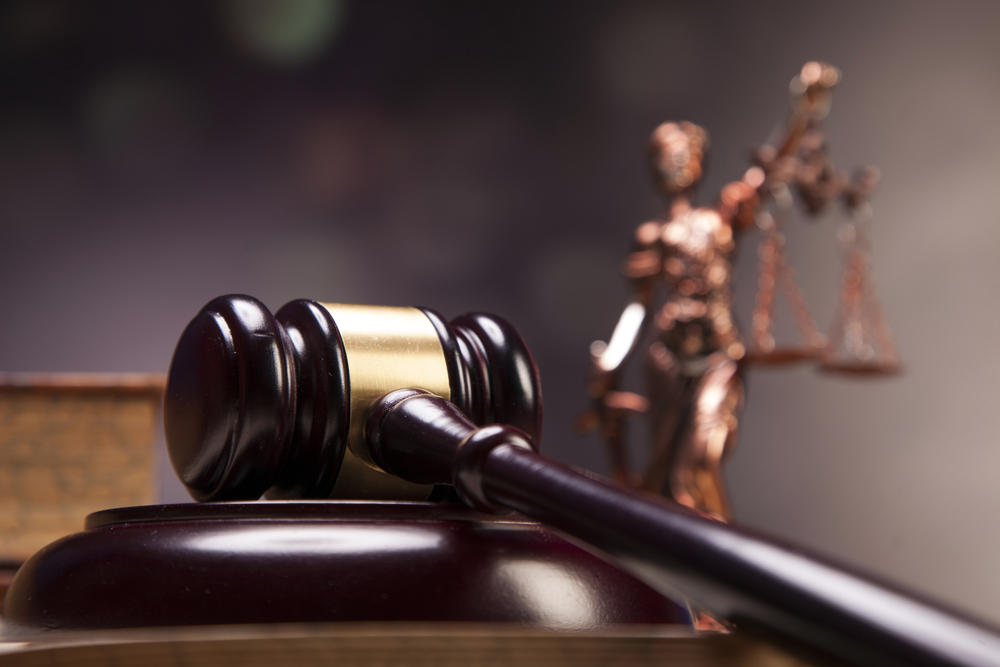 PHILADELPHIA – A state court judge has ordered the conductor of an Amtrak train that derailed in Philadelphia in May 2015, resulting in the deaths of eight people and injuries to more than 200, to officially verify his complaint and disclose his full address to defense counsel.
Judge Arnold L. New ruled March 9 that plaintiff Brandon Bostian of Boston, Mass. must provide proper verification of his lawsuit and his address to opposing counsel within 10 days, despite his attorney stating that information should be omitted for his client's protection.
Bostian filed suit on Jan. 25 in the Philadelphia County Court of Common Pleas, against National Railroad Passenger Corporation (Amtrak) of Philadelphia, claiming it violated the Federal Employers Liability Act (FELA) by not providing him a safe workplace when the train derailment occurred nearly two years ago.
"On or about May 12, 2015, and for some time prior thereto, plaintiff was employed by defendant, Amtrak as an engineer and on that date in the performance of his duties he sustained serious, permanent and painful injuries. While operating a train that was under attack by projectiles, one of which caused plaintiff to become disoriented and/or unconscious, plaintiff was caused to sustain injuries due to the negligence and carelessness of the defendant. As a result, plaintiff sustained severe personal injuries hereinafter described," the suit says.
Bostian alleges Amtrak did not provide him with a safe work environment, proper training and adequate safety protection, failed to warn him of the dangerous condition and failed to correct the dangerous condition specified in the litigation.
Bostian says he sustained injuries to his head, back and legs in the derailment, in addition to post-concussion syndrome and psychological injuries. Bostian claims some or all of these injuries are permanent, that he sustained a physical or mental impairment which may prevent him from undertaking his usual duties, a loss of earning power, physical and mental anguish, fiscal and credit rating losses and funds expended for his medical treatment.
Amtrak's legal counsel, Richard K. Hohn, filed preliminary objections on Feb. 10, stating Bostian's complaint lacked the plaintiff's address and proper verification as required by the Pennsylvania Rules of Civil Procedure.
"Plaintiff's complaint is defective. The complaint was not verified by the plaintiff, Brandon Bostian, as required by Pennsylvania Rule of Civil Procedure 1024. Instead, the verification was provided by plaintiff's counsel. Plaintiff counsel cites no excuse for the failure of the client to sign the verification," Hohn said.
"Rule 1024(c) does have exceptions that would allow for an attorney verification in lieu of a client verification but those exceptions are not relevant in this case. Plaintiff's complaint fails to conform to Pennsylvania law. Preliminary objections are appropriately lodged due to the legal insufficiency of the pleading," Hohn added.
Hohn additionally cited Philadelphia County Court of Common Pleas Rule of Civil Procedure 1018, which states the complaint's caption must contain the addresses and zip codes of all parties.
"The complaint in the manner filed on behalf of Mr. Bostian does not contain Mr. Bostian's address. The complaint merely refers to Mr. Bostian as being a 'citizen of the Commonwealth of Massachusetts.' Plaintiff's failure to include the address of Mr. Bostian in the caption is violative of a Philadelphia Rule of Civil Procedure," Hohn said.
Bostian's counsel, Robert S. Goggin III, contended it would be "inappropriate" for the court to mandate his client to provide his full address, due to the highly-publicized nature of this case. Goggin did, however, reveal his client resides in Boston, Mass.
"Given the circumstances of this particular case, it would be inappropriate for the Court to require Mr. Bostian to provide his full complete address. The events that lead to Mr. Bostian's injuries garnered significant press and media coverage and will continue to do so throughout the entirety of this case. For Mr. Bostian's protection, it is necessary that his address not be made publicly available through a pleading. If so ordered by the court, plaintiff can provide [his] zip code; however, plaintiff requests that [his] full complete address be withheld from the record for the foregoing reasons," Goggin said.
Nevertheless, New ruled Bostian must provide the verification and address to opposing counsel by March 19.
The plaintiff is seeking damages in excess of $50,000.
The plaintiff is represented by Goggin of Keller & Goggin, in Philadelphia.
The defendant is represented by Hohn, Charles L. McNabb and Stephen S. Dougherty of Hohn & Scheuerle, also in Philadelphia.
Philadelphia County Court of Common Pleas case 170103489
From the Pennsylvania Record: Reach Courts Reporter Nicholas Malfitano at nickpennrecord@gmail.com