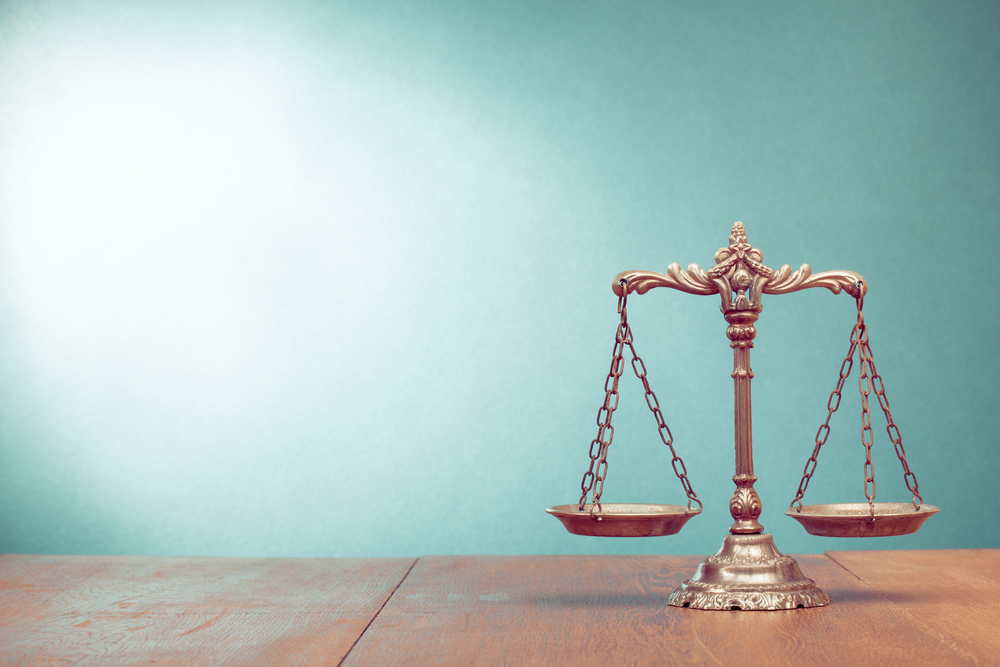 PHILADELPHIA – The U.S. District Court for the Eastern District of Pennsylvania has dismissed the claims of a pediatric ophthalmologist who believes he was wrongfully terminated.
On April 27, U.S. District Court Judge Cynthia M. Rufe ruled claims initiated by Dr. Harold Koller and Huntington Valley Eye Care Consultants, Ltd. (HVECC) against Abington Memorial Hospital (AMH) as time-barred, under the statutes of limitations associated with both the Age Discrimination in Employment Act (ADEA) and Pennsylvania Human Relations Act (PHRA).
Dr. Koller has been a pediatric ophthalmologist since 1971 and is the owner and President of HVECC. In July 2008, Dr. Koller entered into an agreement with AMH to provide on-site eye examinations for all premature infants. Starting Jan. 1, 2011, the parties amended the 2008 Agreement, where Dr. Koller assigned his rights and obligations under the 2008 Agreement to HVECC. The assignment specified that "HVECC would provide the services to AMH through Dr. Koller and Dr. Alley, a younger ophthalmologist who had an agreement to provide services to HVECC's patients."
Per the 2008 Agreement, it allowed termination by either party at any time upon 180 days' prior written notice. On March 21, 2013, AMH provided the plaintiffs with written notice of termination, effective Sept. 30, 2013. On Oct. 1, 2013, AMH directly contracted directly with Dr. Alley to provide similar services, which led the plaintiffs to claim AMH violated both the ADEA and the PHRA, by terminating the 2008 Agreement for discriminatory reasons connected to Dr. Koller's age.
According to the District Court, the ADEA and the PHRA prohibit an employer from firing an individual because of that individual's age, and require that a plaintiff first exhaust administrative remedies before suing for violations of either law.
The ADEA requires a plaintiff to file a charge with the Equal Employment Opportunity Commission (EEOC) within 300 days of the alleged discriminatory conduct, while the PHRA requires a plaintiff to file a complaint with the Pennsylvania Human Relations Commission (PHRC) within 180 days of the alleged discriminatory conduct.14
Rufe recalled the timeline of the case as "undisputed."
"On March 25, 2013, plaintiffs received a notice of termination dated March 21, 2013, ending the 2008 Agreement, effective on Sept. 30, 2013. AMH contracted with Dr. Alley on Oct. 1, 2013. Plaintiffs filed a charge of discrimination with the PHRC and the EEOC on March 18, 2014. By letter dated Sept. 26, 2014, the PHRC dismissed plaintiffs' complaint for lack of probable cause. On Feb. 24, 2015, the PHRC also denied plaintiffs' request for a preliminary hearing on the ground that the charge was "not substantiated." On June 9, 2015, plaintiffs filed this lawsuit," Rufe said.
"AMH contends that plaintiffs' claims are time-barred because the applicable limitations periods began to run when the notice of termination was sent on March 21, 2013, and plaintiffs did not file a charge until 362 days later. In response, Plaintiffs argue that the charge was timely filed because the discriminatory conduct did not occur until Oct. 1, 2013, when AMH contracted with Dr. Alley, and that, in the alternative, the running of the statute was equitably tolled," Rufe said.
"It is undisputed that plaintiffs understood that AMH's decision on March 21, 2013, to terminate the 2008 Agreement was final, and plaintiffs never sought reconsideration of that decision. Instead, plaintiffs solely asked for the termination date to be postponed by 10 days for accounting purposes. Thus, the alleged discriminatory conduct occurred when the notice of termination was sent to plaintiffs on March 21, 2013. As plaintiffs did not file the charge within the applicable limitations periods, their claims are time-barred," Rufe continued.
Rufe explained proving why equitable tolling should be applied is a burden to be borne by the plaintiffs, and if proven, it "may excuse a plaintiff's failure to file an administrative charge within the statute of limitations – only when "(1) The defendant actively misled the plaintiff; (2) The plaintiff has in some extraordinary way been prevented from asserting his rights; or (3) The plaintiff has timely asserted his rights mistakenly in the wrong forum."
"Here, plaintiffs claim they were actively misled by AMH as to the allegedly discriminatory reason for termination of the 2008 Agreement. To warrant equitable tolling on this basis, plaintiffs must show both that (i) AMH actively misled them as to the reason for termination; and that (ii) this deception caused plaintiffs' late filing," Rufe said.
"The record reflects plaintiffs' awareness of the alleged age discrimination as early as March 25, 2013, when Dr. Koller reported in his notes a phone call he had with AMH, during which AMH 'stressed the need for 'continuity of care for the next 15-20 years.' Dr. Koller's deposition also reveals his cognizance of a potential age discrimination claim as early as that phone call, during which he recalled 'some conversation about my age and the continuity of care was related to – I was too old to continue for the next—he mentioned 15 to 20 years," Rufe stated.
Rufe explained the U.S. Court of Appeals for the Third Circuit "has refused to apply equitable tolling where a plaintiff suspected an employer's discriminatory motive at the time of the adverse employment action and failed to file a charge within the limitations period."
"The record reveals plaintiffs' awareness of a potential age discrimination claim as early as March 25, 2013. Consequently, even if plaintiffs could demonstrate that AMH actively misled them as to the cause of termination, they would be unable to show that the deception caused their late filing. Equitable tolling is therefore not warranted," Rufe concluded.
The plaintiffs are represented by David M. Koller of Koller Law and Stephanie J. Mensing of Mensing Law, both in Philadelphia.
The defendant is represented by Christopher J. Moran and Tracey E. Diamond of Pepper Hamilton and Robert J. Toy of Thomas Jefferson University's Office of University Counsel, all also in Philadelphia.
U.S. District Court for the Eastern District of Pennsylvania case 2:15-cv-03234
From the Pennsylvania Record: Reach Courts Reporter Nicholas Malfitano at nickpennrecord@gmail.com