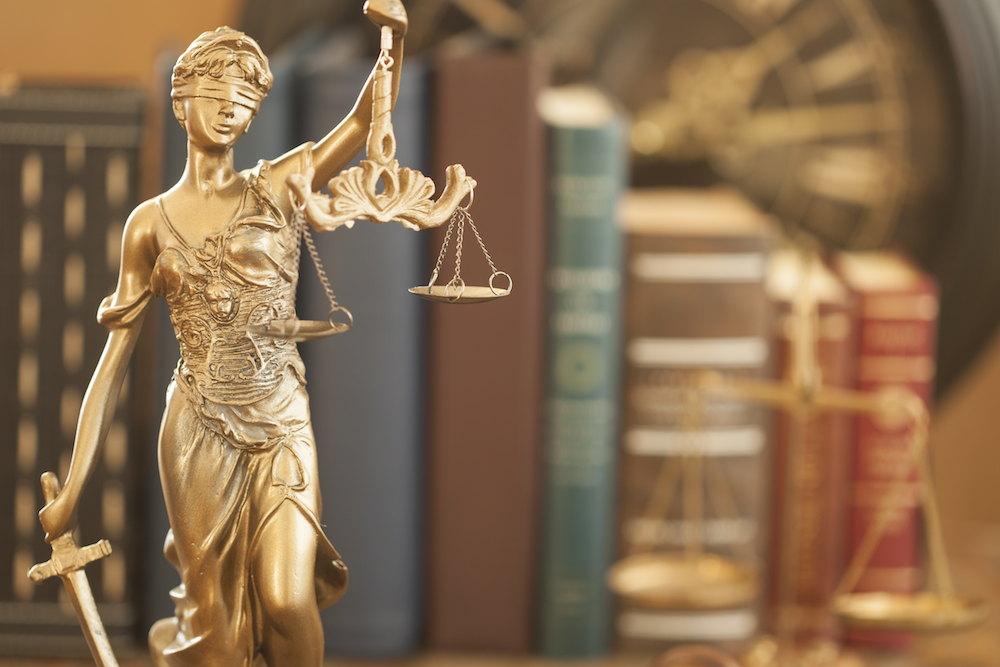 HARRISBURG – Two members of the Supreme Court of Pennsylvania, including Justice Christine Donohue, dissented from the majority view in a prominent case that examined whether the Dragonetti Act can punish attorneys who pursue frivolous lawsuits.
On April 26, Supreme Court Chief Justice Thomas G. Saylor and justices Max Baer, Debra McCloskey Todd, Kevin M. Dougherty and Sallie Updyke Mundy concurred in the majority decision, while Justice Donohue dissented and Justice David N. Wecht agreed with Baer's opinion in principle, but declined to join the majority opinion.
Donohue was part of a three-seat sweep for Democrats in 2015's election. She previously worked as a personal injury attorney and sat on the Supreme Court's Disciplinary Board, which hears complaints about lawyers. She was also a judge on the state Superior Court.
Villani v. Seibert Et.Al originated in the Chester County Court of Common Pleas and dealt with a land-ownership dispute between Frederic John Seibert Jr., Mary Seibert, and Jean Louise Villani. Lawyer Thomas D. Schneider went on to file a lawsuit against the Seiberts on Villani's behalf.
Next, the Seiberts initiated litigation versus both Villani and Schneider in the Philadelphia County Court of Common Pleas, accusing the opponents' suit of being a "wrongful use of civil proceeding" under the Dragonetti Act.
The Dragonetti Act, passed by the Pennsylvania State Legislature in 1980, allows for those named as defendants in civil actions to litigate against those who have sued them, if they claimed said litigation was "a wrongful use of civil proceedings."
Schneider's attorneys argued to the Supreme Court that the Dragonetti Act was unconstitutional and infringed upon the high court's ability and authority to be the final word on law practice in Pennsylvania.
In Saylor's opinion speaking for the majority, he shared his view that "a far broader lawyer-immunity focus has been engrafted onto this case" and the Supreme Court was not equipped with the procedural tools to best decide the matter, as compared to the State Legislature.
However, Justice Donohue believed the Dragonetti Act was in fact unconstitutional, agreeing with an earlier decision reached in the Chester County Court of Common Pleas in August 2015, and reflected that viewpoint in her dissenting opinion.
She wrote that the majority proposed disavowing any claims to exclusive constitutional authority to regulate the conduct of attorneys.
"This, to me, is an incorrect and revolutionary proposition," Donohue said.
Donohue added Article V, Section 10(c) "entrusts the regulation of attorneys practicing law in this Commonwealth exclusively to this Supreme Court" and "because the Dragonetti Act constitutes an impermissible legislative encroachment into this Court's exclusive domain, it is unconstitutional."
"Any statute encroaching on our Article V, Section 10(c) powers, including our power to regulate the professional conduct of attorneys, must be regarded as a vain attempt by the Legislature to exercise a power which it does not possess," Donohue said.
Donohue continued that the Dragonetti Act "indisputably and notoriously regulates the conduct of attorneys engaged in the practice of law," but noted declaring it unconstitutional would not "deprive litigants of a remedy in the face of tortious litigation conduct" and emphasized that "a finding of unconstitutionality in no way immunizes attorneys from civil suit."
"Enactment of the Dragonetti Act was an impermissible intrusion into this Court's exclusive province to regulate the conduct of attorneys in the practice of law in this Commonwealth. I would therefore rule that it is unconstitutional and unenforceable as applied to lawyers. Accordingly, I dissent," Donohue concluded.
Supreme Court of Pennsylvania case 66 MAP 2016
From the Pennsylvania Record: Reach Courts Reporter Nicholas Malfitano at nickpennrecord@gmail.com