HARRISBURG — The state Superior Court has affirmed the objections of a radio station sued by a member of the General Assembly who accused it of defamation.
Judge Alice B. Dubow of the Superior Court of Pennsylvania filed an opinion on June 6 affirming the trial court's judgment after finding that Rep. Jesse White's argument was legally insufficient.
On April 22, 2015, state Rep. Jesse White filed a complaint against CBS Pittsburgh and radio station KDKA AM, "The Inside Story With Marty Griffin" host Marty Griffin, and Donald Roessler. White accused the defendants of defaming his character and publishing false information about him.
The accusations stem from a segment of Griffin's show "Anybody But Jesse," during which he made negative comments about White and listed reasons the public should not vote for him in 2014's 46th Legislative District election.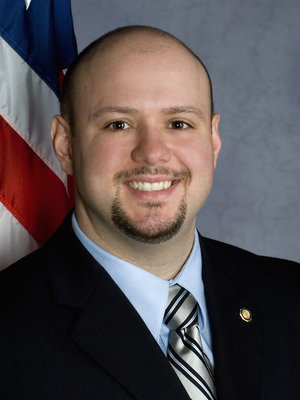 State Rep. Jesse White http://www.legis.state.pa.us
White alleged that Griffin called him "borderline psychotic" and claimed that he had engaged in illegal activities. Additionally, he mentioned in his complaint that Griffin made a Facebook post claiming that White had threatened his constituents, demanded private jet flights and Super Bowl tickets, and that he was being investigated by a District Attorney's Office and the House Ethics Committee.
White asserted that Roessler had posted some of Griffin's accusations on his YouTube page.
White admitted that while he had, in fact, been investigated by the Washington County District Attorney's Office prior to Griffin's comments, the investigation had since ended. He contended that the other information Griffin and Roessler spread about him was false.
The defendants challenged the legal sufficiency of White's complaint and sought to have the claims dismissed. On June 6, 2016, after over a year of back-and-forth legal action, the Washington County Court of Common Pleas sustained the defendants' previously filed preliminary objections and dismissed White's complaint, deeming it legally insufficient. White then appealed.
On Aug. 3, 2016, the trial court directed White to make a filing in order to state why the appeals court should consider the appeal. However, since White never filed the document, the Superior Court affirmed the trial court's ruling and waived the appeal.