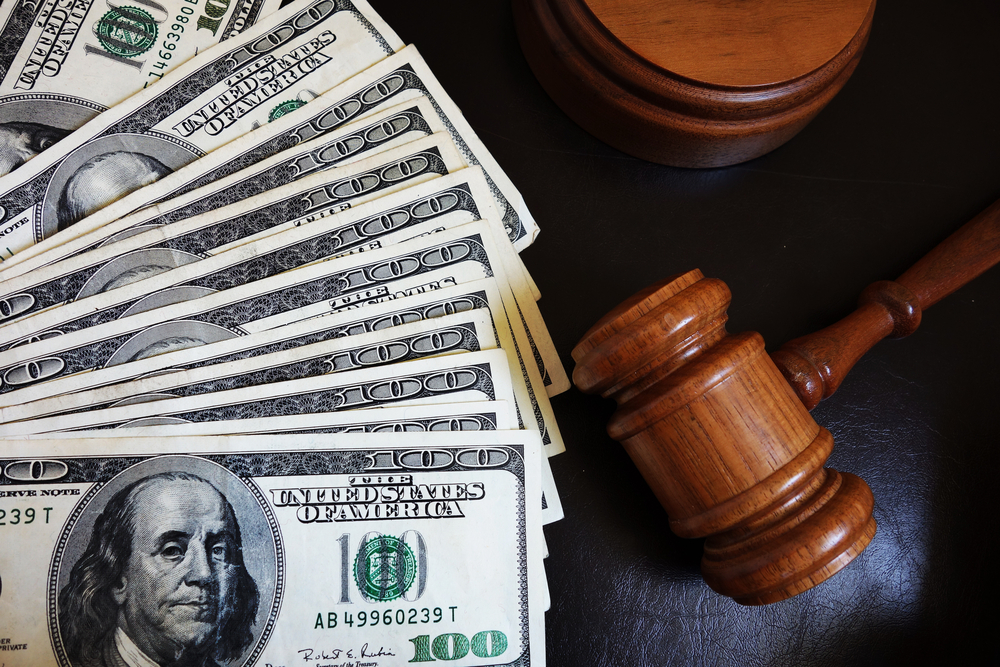 MEDIA – A company supplying water for the borough of Darby believes a court should sanction a landlord whose service was turned off - the same man who is also seeking damages for having to use the bathroom at a nearby McDonald's restaurant.
Abdus Shahid of Brooklyn, N.Y., first filed suit in the Delaware County Court of Common Pleas on Dec. 31, 2015, versus Aqua Pennsylvania, Inc., of Bryn Mawr.
Shahid pursued litigation against Aqua Pennsylvania for its "intentional wrongful acts" in turning off the water supply to 10 rental units he owned at 850 Summit Street in Darby, a decision he said cost him $222,000 in lost rental income.
When Shahid spoke with an employee of Aqua Pennsylvania, the employee allegedly replied that their supervisor advised them to turn off the water supply, on the advice of the borough of Darby.
Shahid added he was required to stay in the rental property for three to four days per week while maintenance work was being performed there, over the course of a year. But due to there not being water service at the location, Shahid said he was forced to transport water from New York in one gallon containers, about 15 to 20 at a time, to sustain himself.
Shahid also mentioned being forced to use the restroom at a nearby McDonald's restaurant, a circumstance he termed in his lawsuit as "inhuman suffering."
"Plaintiff had to go bathroom in McDonalds," says the complaint, written by Shahid. "This is inhuman suffering to plaintiff due to defendant during last one year.
"Shutting down water supply to customers due to advice of other people is atrocious and utterly intolerable in civilized society."
In that lawsuit, Shahid was pursuing $2 million in damages for "continuous intentional wrongful act, rent loss and for plaintiff's suffering from severe emotional distress due to defendant, their employees and/or contractors."
In August 2016, a perceived failure from the defendants to file an answer to Shahid's complaint led him to be awarded a default judgment in the amount of $2 million.
When it received notice of the default judgment, Aqua Pennsylvania countered by arguing it was never properly served with the original lawsuit and that the water supply to Shahid's properties was turned off at the request of local police, since water was allegedly flooding from the building into the street.
The $2 million default judgment levied against Aqua Pennsylvania was stricken the following month.
However, that aforementioned situation led Shahid to file another, separate lawsuit against Darby Borough, its president Janice Davis and borough manager Mark Possenti in March of this year, which alleged those defendants committed "willful, wrongful acts" in allegedly denying Shahid the ability to rent out his units due to "fire damage." In that separate lawsuit, Shahid sought $15 million in damages.
In response, Darby Borough argued Shahid's complaint was "woefully inadequate" and the defendants were immune from liability under the Political Subdivision Tort Claims Act. That suit was dismissed in May.
Returning to the original litigation, in June, counsel for Aqua Pennsylvania petitioned Delaware County Court of Common Pleas Judge G. Michael Green for permission to inspect Shahid's property, a move which Green granted.
On July 17, Aqua Pennsylvania subsequently filed a motion for sanctions, claiming Shahid has violated Green's judicial order by not responding to its repeated requests for a site visit and inspection. Further, in order to ascertain the value of Shahid's supposedly-lost rent money, Aqua Pennsylvania requested documents showing the level of rental income at the property since 2009, but claims it has received nothing of the kind to date.
This motion has not been ruled on and the suit remains pending.
Though Shahid first represented himself when he filed the complaint, attorney Dean W. Babler is now listed as counsel of record for Shahid. Babler did not return requests for comment.
Aqua Pennsylvania's media relations department also did not return requests for comment.
The defendant is represented by Sean V. Kemether of Kelly Grimes Pietrangelo & Vakil, in Media.
Delaware County Court of Common Pleas case 2015-011386
From the Pennsylvania Record: Reach Courts Reporter Nicholas Malfitano at nickpennrecord@gmail.com