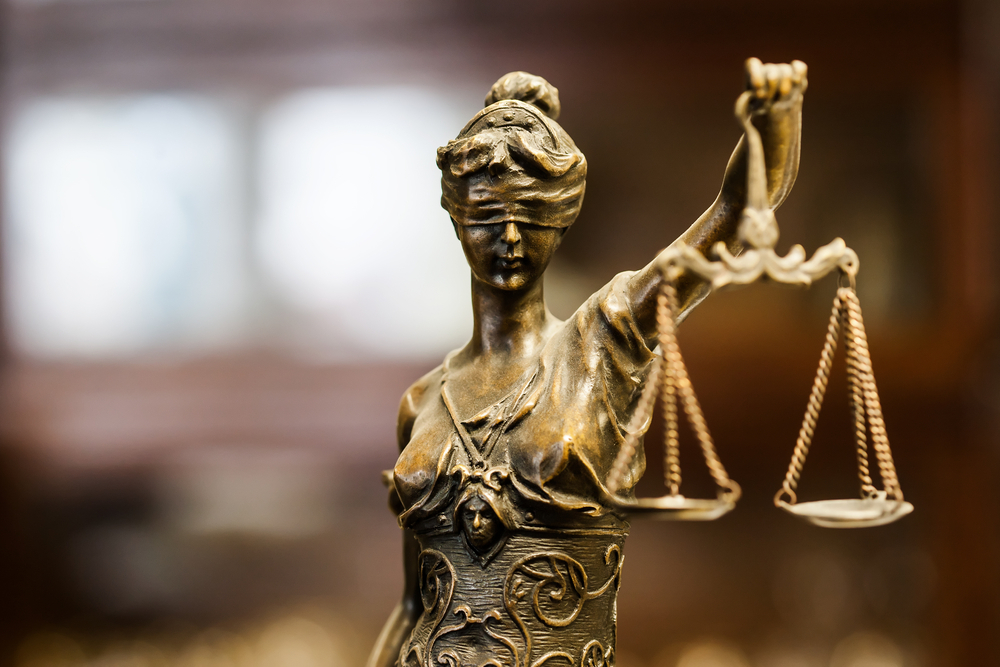 PHILADELPHIA – In response to the Trump Administration imposing new conditions on cities seeking to obtain criminal justice grant funding, the City of Philadelphia has sued U.S. Attorney General Jeff Sessions in federal court.
Filed Aug. 30 in the U.S. District Court for the Eastern District of Pennsylvania, the lawsuit is centered around new conditions Sessions announced this past July to any city or state applying for the U.S. Department of Justice's Edward Byrne Memorial Justice Assistance Grant, which funds police overtime and equipment enhancements, upgrades to courtroom technology, training for law enforcement, and alternative programming for low level offenders.
Last year, the grant benefited Philadelphia to the tune of $1.6 million, and the grant is one the City has applied for and received each year since the JAG program began in 2005. On average, it's benefited the City's justice system with $2.2 million annually.
Sessions' new conditions compel the city to comply with U.S. Code, Title 8, Section 1373, which requires all jurisdictions to communicate with federal agencies and the Immigration and Naturalization Service (INS), grant Immigration and Customs Enforcement (ICE) access to certain inmates of interest in the City's corrections system, and if an inmate of interest is being released, to give ICE 48 hours' notice of that development.
Philadelphia Mayor Jim Kenney provided his opinion in a recent statement that the new grant conditions from Sessions were a matter of partisan politics.
"As far as we can tell, these unprecedented grant conditions are purely political. The Trump Administration claims that it is imposing these [conditions] to keep Philadelphians safer, but the facts don't lie. Philadelphia isn't breaking federal law. We're doing smart policing and, as a result, we had the lowest level of crime in 2016 that we've had in 40 years. We will not let this administration interfere with our longstanding efforts to bring members of Philadelphia's immigrant community from the shadows," Kenney said.
City Solicitor Pedro Tulante seconded Kenney's sentiments.
"The Justice Department's immigration-related conditions have nothing to do with strengthening the City's criminal justice system, which is what the Byrne JAG program is all about. We are therefore asking a court to intervene and to recognize that the Attorney General lacks the authority to impose any of these conditions. Fundamentally, the Attorney General cannot use this vital law-enforcement funding as a way to coerce Philadelphia into implementing federal immigration policy and, in turn, heighten fear and anxiety among our immigrant residents," Tulante stated.
Though Sessions administers the JAG grant funds, the U.S. Congress created the JAG program and the City believes Sessions overstepped the bounds of his authority, by altering it with conditions which would violate the U.S. Constitution and the limits it imposes on what the federal government can mandate cities and states to do in exchange for grant funds.
The Department of Justice felt differently, calling the City's lawsuit "a disservice" that "protects criminal aliens rather than law-abiding citizens."
Department of Justice spokesperson Devin O'Malley said, "When criminal aliens are returned to the streets instead of sent home, public safety is undermined."
The City of Philadelphia's lawsuit asks the following of U.S. District Court Judge Michael M. Baylson: (1) To determine that it is unlawful for the Department of Justice to impose the three new conditions on Byrne Memorial JAG funding; (2) To prohibit the Department of Justice from doing so; and (3) To determine that, if the imposition of Section 1373 in connection with the grant funding is found to be lawful, that the City has properly certified that it does, in fact, comply with the statute.
Philadelphia joins Chicago, Los Angeles and San Francisco as other major U.S. cities who have recently filed similar litigation against Sessions and the Department of Justice.
The plaintiff is represented by Lewis Rosman and Marcel S. Pratt of the City of Philadelphia Law Department; Judy Lee Leone, Robert C. Heim and Will W. Sachse of Dechert; and Virginia A. Gibson, Alexander B. Bowerman, Jasmeet K. Ahuja, Neal Katyal and Sara A. Solow of Hogan Lovells, all in Philadelphia.
The defendant is represented by Arjun Garg of the U.S. Department of Justice, in Washington, D.C.
U.S. District Court for the Eastern District of Pennsylvania case 2:17-cv-03894
From the Pennsylvania Record: Reach Courts Reporter Nicholas Malfitano at nickpennrecord@gmail.com