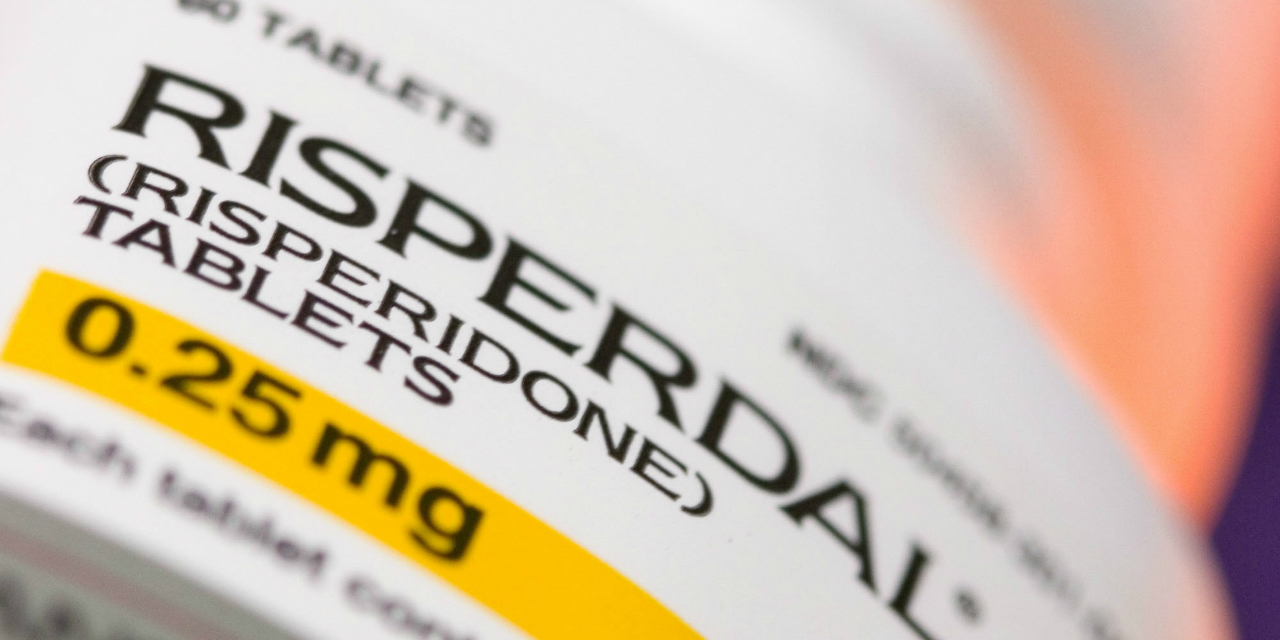 Risperdal
HARRISBURG – A Monday ruling saw the Superior Court of Pennsylvania reverse the lone defense verdict reached in favor of the manufacturer of anti-psychotic drug Risperdal, Janssen Pharmaceuticals, in the drug's mass tort proceedings held in the Philadelphia County Court of Common Pleas.
A 22-page unanimous decision from a judiciary panel trio of the Superior Court and authored by Judge Jack Panella reversed the favorable decision reached for the defense in 2015, in the Risperdal trial involving plaintiff William Cirba against Janssen Pharmaceuticals, and the subsequent denial to Cirba of a retrial based on "erroneous evidentiary rulings."
Per Monday's ruling, a new trial will now be held in the matter, limited merely to the issues of causation and damages.
The Superior Court explained the trial court made a consequential error during the trial, when it allowed physician's assistant Michelle Baker's testimony to be weighed on the same level as that of a medical expert. Baker helped treat Cirba from 2005 to 2013, in the course of her physician's assistant duties.
During the Cirba trial, a videotaped deposition from Baker was played in which she provided her opinion that Cirba's gynecomastia (the development of breast tissue) was the result of his "extreme weight gain" rather than negative side effects from Risperdal. Cirba had been prescribed the drug to treat oppositional defiant disorder.
Cirba's counsel believed it was improper that Baker's layperson testimony was considered as that of an expert, since she was not designated or qualified as such prior to trial – whereas the defense believed Baker's deposition did not cross over into expert testimony and "constituted permissible lay opinion testimony, as it was rationally based on her perception of plaintiff during treatment."
The jury returned with a verdict in favor of Janssen in March 2015. Though the jury at that time believed Janssen failed to properly warn Cirba's physicians of gynecomastia risks associated with Risperdal, it stopped short of finding Janssen negligent in directly causing Cirba's gynecomastia.
The Superior Court sided with the plaintiff in believing Baker's testimony attempted to enter the realm of expert knowledge.
"Defendants' experts opined that weight gain rather than Risperdal ingestion caused plaintiff to appear to have gynecomastia. Baker's testimony, in which she opined that plaintiff's weight gain, rather than his Risperdal usage, caused him to appear to have gynecomastia, was the only causation testimony offered by a witness who personally treated plaintiff," Panella said.
Panella added Baker's opinion was "offered without the proper vetting and safeguards surrounding expert testimony."
"Further, this opinion was introduced into evidence due to the trial court's improper application of the law, which is clearly an abuse of discretion. Therefore, we find that the trial court abused its discretion in denying plaintiff's request for a new trial, limited to the issues of causation and damages," Panella stated, in reversing the judgment and remanding the case for further proceedings on behalf of the Superior Court.
Plaintiff counsel Thomas R. Kline of Kline & Specter did not offer comment on a new trial being granted in the Cirba case, but a representative for Janssen expressed disappointment with the Superior Court's ruling.
"Regarding the Cirba case, we are disappointed the Superior Court remanded this case for a new trial, and we are reviewing our options going forward," Janssen spokesperson Kelsey Buckholtz said.
Buckholtz added, "Risperdal (risperidone) is an important medicine that, when used as part of a comprehensive treatment plan, continues to help millions of patients with mental illnesses and neurodevelopmental conditions."
In a separate 18-page ruling also issued Nov. 13, the exact same three-judge panel upheld the trial court's striking down of arguments that the statute of limitations in two Risperdal cases, featuring plaintiffs Jonathan Saksek and Joshua Winter, should have been tolled until 2013.
Saksek and Winter were prescribed Risperdal in 1997 and 1998, allegedly began developing gynecomastia in 1998 and 2002, respectively, but did not file suit against Janssen for damages until 2014. Those plaintiffs brought suit after seeing television advertising connected to Risperdal litigation in 2013.
The defense agreed with the trial court that the statute of limitations mandated the grant of summary judgment, but contended if the discovery rule applied, it would have only tolled the statute of limitations until October 2006, when Risperdal's prescribing label was changed to include a warning about gynecomastia.
In January 2015, the trial court granted a defense motion for summary judgment and ruled an applicable statute of limitations applied to both Saksek and Winter's cases, feeling that they should have known of Risperdal's gynecomastia-related injury risks by June 30, 2009.
Both plaintiffs appealed to the Superior Court, which consolidated the appeals, but the higher body agreed with the trial court in its Monday ruling.
"Plaintiffs were aware of their injuries when they began experiencing unexplained weight gain – and breast growth – after starting Risperdal treatment in 1998 and 2002. However, from 1998 and 2002 until 2013, when plaintiffs were notified of the commercial claiming a link between gynecomastia and Risperdal, they did nothing to uncover the cause of their unexplained breast growth and weight gain. Plaintiff cannot hope to establish that they acted with reasonable diligence, when they admit that they failed to act at all," Panella said.
"Their breasts were there, and had been there, for years. And then, in October 2006, the label on Risperdal changed, expressly linking usage of the drug to gynecomastia. Their breasts were clearly not temporary by 2006. Accordingly, by that date, 'reasonable minds would not differ in finding that' plaintiffs knew, or should have known, of their injuries and the cause of those injuries by this point," Panella added.
Kline commented on the Superior Court's statute of limitations ruling, indicating it could be far-reaching beyond merely the instant cases.
"We believe [this] harsh ruling, which may bar the claims of thousands of claimants who could not possibly have known of their gynecomastia injury and its cause, is legally and factually wrong. We plan to appeal further, seeking to reopen the courthouse doors to them," Kline said.
Janssen's Buckholtz also released a statement on this ruling.
"We are pleased the Superior Court affirmed Judge [Arnold] New's ruling on the application of statute of limitations. Of note, the Superior Court concluded that plaintiffs should have known of the cause of their alleged injuries by October 31, 2006, at the latest," Buckholtz said.
More than 6,400 Risperdal lawsuits – most from out-of-state plaintiffs – will be handled in Philadelphia's Complex Litigation Center. The CLC has several mass tort programs, including cases over Xarelto and asbestos, and the percentage of claims belonging to out-of-state plaintiffs has traditionally been in the high 80s.
In 2016, the percentage for pharmaceutical lawsuits dropped to 74 percent.
However, in 2017, the most recent CLC stats show that figure has jumped to an unprecedented 94 percent.
Superior Court of Pennsylvania case 2451 EDA 2015 & 576 EDA 2015
Philadelphia County Court of Common Pleas case 130301803, 140200183 & 140301170
From the Pennsylvania Record: Reach Courts Reporter Nicholas Malfitano at nickpennrecord@gmail.com