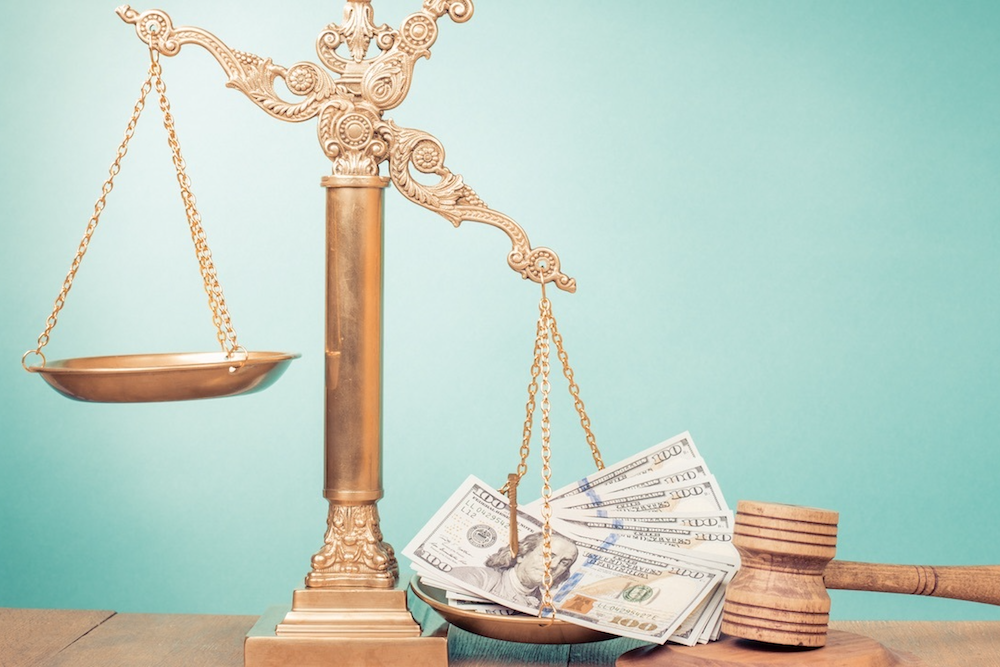 PITTSBURGH – A Pittsburgh couple whose home was allegedly severely damaged by mold infiltration has filed a lawsuit against the manufacturers and installers of the system designed to prevent such a circumstance.
John Muchow and Susan Muchow of Pittsburgh filed suit in the Allegheny County Court of Common Pleas on Dec. 5 versus Gutter Helmet by Harry Helmet of Pittsburgh and Lednor Corporation of Millersville, Md.
"In 2010, the plaintiffs purchased a Gutter Helmet system for installation on their home, which system was subsequently installed by the defendants. On or about Jan. 16, 2017, the plaintiffs noticed discoloration on the ceilings and walls of a closet in their house, and upon further examination, discovered discoloration on the walls and ceilings in several rooms of the house. Fearing that the discoloration was mold, the plaintiffs procured testing of the affected areas, which testing revealed that the plaintiff's home contained mold," the suit states.
Subsequent investigation revealed the mold was due to the penetration of water from the gutters of the plaintiffs' home into the home itself, via the improper installation of a Gutter Helmet system by the defendants which resulted in water flowing under the plaintiffs' shingles and between the home's walls, instead of being directed away from the house, the suit says.
The lawsuit claims this resulted in damages in excess of $50,000 and necessitated extensive remediation.
For negligence, violation of the Unfair Trade Practices and Consumer Protection Law and breach of implied warranty of workmanship, the plaintiff is seeking damages in excess of the arbitration limits of the Court, plus interest, costs and such other relief as the Court deems just and proper.
The plaintiffs are represented by Robert O. Lampl, James R. Cooney, David L. Fuchs, Ryan J. Cooney and Sy O. Lampl of the Law Offices of Robert O. Lampl, in Pittsburgh.
Allegheny County Court of Common Pleas case GD-17-016605
From the Pennsylvania Record: Reach Courts Reporter Nicholas Malfitano at nickpennrecord@gmail.com