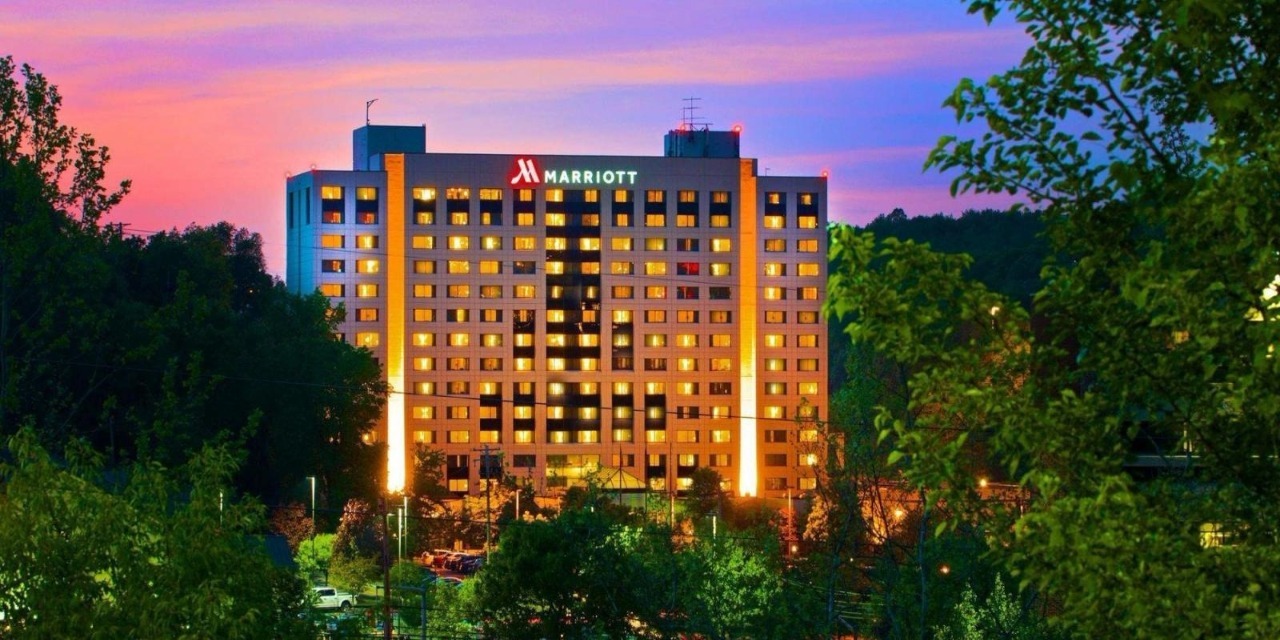 Airport Marriott Hotel, Pittsburgh
PITTSBURGH – A woman who claims she was brutally assaulted by her ex-girlfriend at the Airport Marriott Hotel in Pittsburgh, has sued both the hotel chain for negligence and the former girlfriend for assault and battery.
Ayana Slaughter of Lafayette, La. filed suit in the Allegheny County Court of Common Pleas on Dec. 27 versus W2005 Wyn Hotels, L.P., W2005 Wyn Hotels Genpar, LLC, Lodging Investors, LLC and Lodging Investors III, LLC, all of Moon Township, plus Leighastasia Antoinette Pete, of Oakdale, La.
Per the lawsuit, the events in question took place at the Airport Marriott Hotel in Pittsburgh on July 24, 2016. During that month, Slaughter and Pete traveled from Louisiana to Pittsburgh with the Acadiana Zydeco women's football team to participate in the Woman's Football Alliance National Championship.
The complaint states Slaughter and Pete had, in the past, been involved in a dating relationship which ended on July 2, 2016. The suit says Pete did not take the break-up well and reportedly engaged in harassing and threatening behavior towards Slaughter, which resulted in the granting of a restraining order to Slaughter against Pete.
The Acadiana Zydeco women's football team's general manager honored the restraining order, requiring them to be kept apart and housed as far as possible from each other when traveling – information said to have been communicated to the staff of the Airport Marriott Hotel in Pittsburgh.
The suit says the Acadiana Zydeco women's football team won its league championship on July 23 and returned to the Airport Marriott Hotel to celebrate, resulting in Pete becoming intoxicated. The suit claims at 6:30 a.m. the following morning, Pete went to the hotel's front desk and asked for a copy of Slaughter's room key – a room she was obviously not assigned to, per the restraining order – and it was granted.
Subsequently, Slaughter asserts in the lawsuit that Pete, in her intoxicated state and with an ill-gotten room key, went to her room and began to physically and violently assault her. Slaughter said she suffered various injuries to her face, head, knee and body as a result. Slaughter contends permitting Pete access to her room, in violation of the restraining order, was willfully and wantonly negligent and reckless.
For counts of negligence against the Marriott defendants and assault and battery against Pete, the plaintiff is seeking damages, jointly and severally, including compensatory and punitive damages in an amount in excess of the mandatory arbitration limits of Allegheny County, together with any and all associated interest costs and such other relief as the Court may deem to be just and proper, in addition to a trial by jury.
The plaintiff is represented by Steven M. Barth in Pittsburgh.
Allegheny County Court of Common Pleas case GD-17-017731
From the Pennsylvania Record: Reach Courts Reporter Nicholas Malfitano at nickpennrecord@gmail.com