HARRISBURG – The plaintiffs' attorney in a class action overtime pay lawsuit filed against General Nutrition Centers agreed with much of a Dec. 22 appeal ruling entered by the Superior Court.
"We agree in many material respects with the decision," attorney Michael Simon of Roe & Simon Law Firm in Pittsburgh told the PennRecord.
"First, the decision required 1.5 overtime on all hours worked over 40 for certain salaried retail workers employed by GNC. Second, the decision held that all forms of compensation, including commissions, must be included in the calculation of the employee's regular rate and in the calculation of the 1.5 overtime multiplier."
However, Simon said the plaintiffs' attorneys were not completely satisfied with the ruling.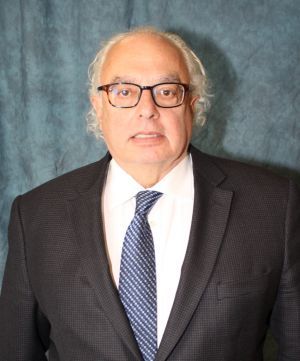 Michael Simon Roe & Simon Law Firm
"We would have liked to see the appellate court also affirm the ruling of the trial court regarding calculation of the regular rate by determining this figure based on a 40-hour workweek," Simon said.
"Instead, the appellate court held that the regular rate should be determined based on all hours worked during the week, not just a 40-hour week as held by the trial court."
As a result, Simon said the appellate court reduced the amount of the compensation originally awarded the class, which was composed of retail store managerial employees that were paid via a weekly salary, "but the appellate ruling still will result in the class receiving an award of a very significant amount of overtime that GNC wrongly withheld from their checks."
"Regardless of how the regular rate is calculated, however, the ruling still is a victory because it held that GNC's use of a half-time overtime calculation based on a federal regulation that was never adopted in Pennsylvania was prohibited by the Pennsylvania Minimum Wage Act and that overtime for these type of workers must be calculated using a multiplier of time and one-half of their hourly rate," Simon said.
As an example of the way GNC broke down the employees' overtime pay, Simon said if the employees' hourly rate for the week based on their wages and hours worked was calculated to be $10 per hour, instead of receiving $15 for each overtime hour, they were only paid an additional $5 for each overtime hour.
"In practical terms, this pay practice meant that the rate paid by GNC to its retail salaried employees actually diminished when overtime hours were worked and thus the longer an employee was required to work, their hourly rate of compensation actually decreased, not increased," Simon said.
"This somewhat harsh pay practice was permitted under federal law but was never adopted here in Pennsylvania."
Simon said the plaintiffs' attorneys "haven't decided whether we want to take a further appeal."
If the decision is not overturned on appeal, Simon said it "will have widespread effect throughout the Commonwealth."