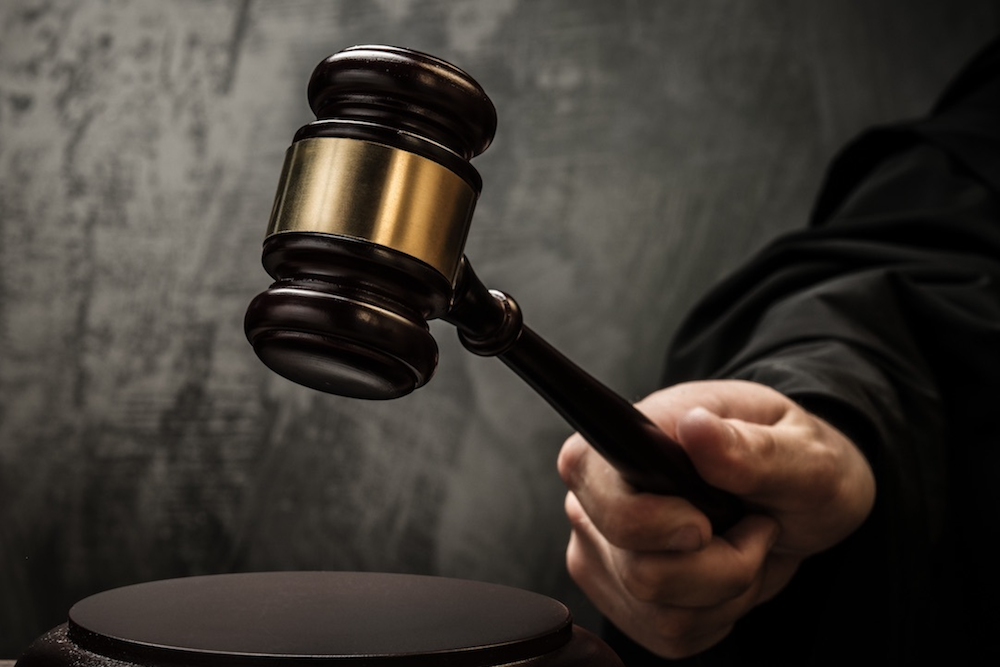 PHILADELPHIA – After a number of months of discovery proceedings, a negligence lawsuit filed against Richie's II Pub in Hatboro by a plaintiff supposedly injured by a broken and exploded beer bottle has been settled, according to court records.
Per a praecipe filed by plaintiff counsel James J. Roman on Jan. 13, it instructed the Court to consider the litigation filed by litigant Melvin Aquino as "settled, discontinued and ended." Terms of the settlement were not disclosed.
Aquino first filed suit on Feb. 16, 2017 in the Philadelphia County Court of Common Pleas, against Anheuser Busch InBev Worldwide, Inc. of Philadelphia, Constellation Brands, Inc. of Victor, N.Y. and Richie's Too, Inc., also of Hatboro.
"On or about May 8, 2016, at 410 Jacksonville Road, Hatboro, plaintiff was sold a bottle of beer under the name Corona and/or Corona Extra. Plaintiff was using the subject bottle in the manner for which it was intended when the bottle suddenly and unexpectedly cracked, fractured and/or exploded, thereby causing plaintiff to sustain serious and permanent injuries," the complaint states.
The plaintiff said the defendants' negligence caused permanent hand and arm injuries and are held strictly liable under Section 402A of the Second Restatement of the Law of Torts. With a complaint featuring counts of negligence and strict liability, the plaintiff is seeking damages not in excess of $50,000.
On May 12, 2017, defense counselor Andrew C. Goldstein filed an answer to Melvin Aquino's complaint, stating Constellation Brands, Inc. was not liable for marketing or manufacturing a beer bottle which broke and injured Aquino.
In addition Goldstein's complaint answer stated Aquino's complaint was barred by "the Supremacy Clause of the Constitution of the United States of America, the provisions of the Food, Drug, and Cosmetics Act, 21 U.S.C. Section 301 et seq., the regulations of the Food and Drug Administration, 21 C.F.R. Section 800, and all amendments thereto, the Statute of Frauds and by his own contributory negligence or comparative negligence."
"Answering defendant neither made nor breached any express or implied warranties which were, in any way, responsible for plaintiff's alleged damages. Plaintiff cannot establish that the product presented an unknowable and/or unacceptable danger to the average or ordinary consumer. Plaintiff has failed to identify the product at issue, and as such, plaintiff cannot sustain the present cause of action. The injuries and damages allegedly sustained by plaintiff were caused by the unforeseeable misuse and/or improper handling of the product referred to in plaintiff's complaint," Goldstein said in his previous motion.
The plaintiff was represented by Leonard K. Hill and Roman of Hill & Associates, in Philadelphia.
The defendants were represented by Robert W. Stanko and Andrew C. Goldstein of Marshall Dennehey Warner Coleman & Goggin, Yuri J. Brunetti of Landman Corsi Ballaine & Ford, also all in Philadelphia, plus Brian E. McGovern of Selective Law Group, in Springfield.
Philadelphia County Court of Common Pleas case 170203797
From the Pennsylvania Record: Reach Courts Reporter Nicholas Malfitano at nickpennrecord@gmail.com