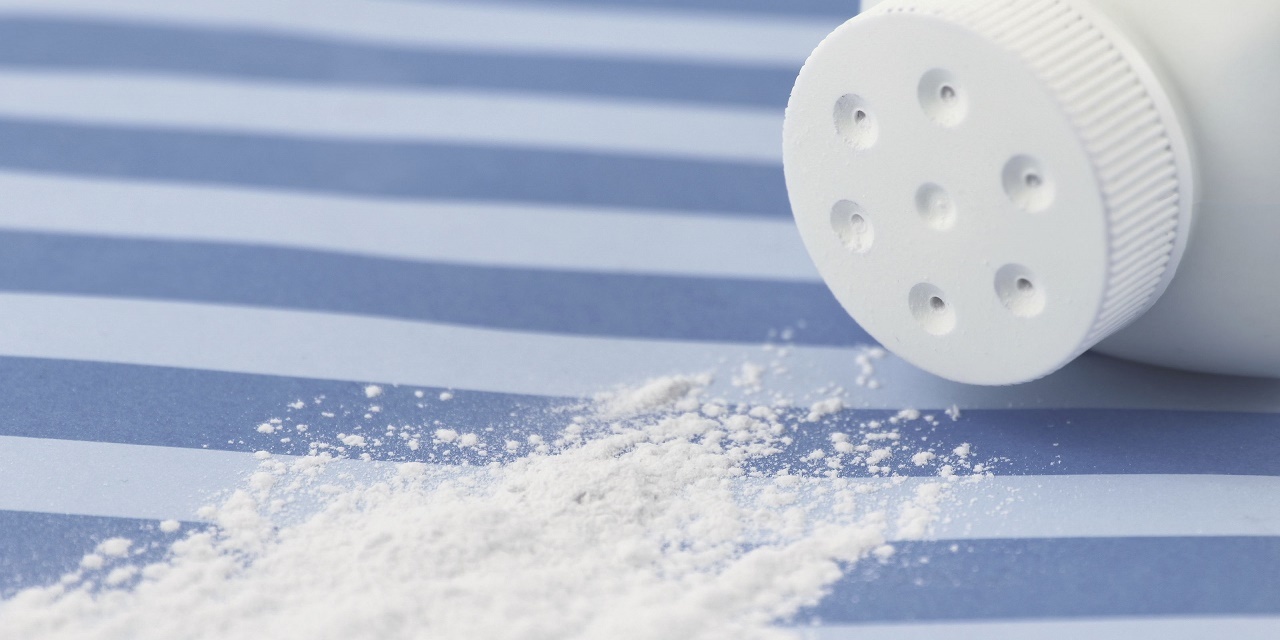 PITTSBURGH – The outcome of an appeal questioning Pennsylvania's jurisdictional rules is uncertain, as lawsuits alleging talcum powder causes cancer face question marks after one of the main defendants, Imerys Talc America, filed for Chapter 11 bankruptcy protection last week.
Such a case brought in Philadelphia was recently dismissed before proceeding to trial, and a review of court records focusing on cases in Pittsburgh shows a new talc lawsuit joining a small group of others filed previously.
One of those existing cases saw a Pittsburgh judge dismiss Imerys on jurisdictional grounds, only to be forced to overturn himself following a state Superior Court ruling that seemingly gives plaintiffs greater leniency on where corporate defendants can be sued.
In the new lawsuit, Rosemarie Shook of Cheswick sued a group of defendants that includes Johnson & Johnson, L'Oreal, Maybelline and Imerys.
Shook says she was "exposed to asbestos directly and indirectly from asbestos-containing products between 1975 and approximately 2018" and a result, was diagnosed with mesothelioma last Sept. 12.
Shook is represented by Lawrence R. Cohan of Anapol Weiss in Philadelphia.
This new litigation comes just as Imerys Talc America and two of its subsidiaries filed for Chapter 11 bankruptcy protection last week, conceding that they do not have the finances to continue litigating the numerous asbestos-related cases that have been filed against it in recent years.
Imerys Talc America is now facing as many as 15,000 lawsuits alleging use of certain products can lead to fatal conditions like ovarian cancer and mesothelioma. Imerys, a chief talc supplier for baby powder industry giant Johnson & Johnson, made an appeal for leniency before a Delaware court on Feb. 13.
In a press release outlining the bankruptcy filing, it notes all outstanding talc-related litigation involving the filing companies was suspended.
According to Reuters, as part of its bankruptcy filing, the company conceded that it is no longer financially able to continue defending itself from the many multi-million dollar actions it faces, including the recent, record-setting $4.69 billion verdict rendered against Johnson & Johnson by a jury in Missouri.
In that case, 22 women claimed they extracted ovarian cancer from talc use.
In another case from the Allegheny County Court of Common Pleas, plaintiff Lori Mendicino of Coraopolis filed suit against Imerys Talc America and Johnson & Johnson in March 2017, charging that use of the latter's "Shower-To-Shower" baby powder over a period spanning 1967 to 2016 led her to develop ovarian cancer.
In November 2017, Imerys Talc America filed preliminary objections in the matter, arguing under the U.S. Supreme Court decision Daimler AG v. Bauman that Pennsylvania lacked personal jurisdiction over it, and Allegheny County Court of Common Pleas Judge Robert Colville agreed at the time.
However, subsequent to the Superior Court of Pennsylvania's ruling in Webb-Benjamin, LLC v. International Rug Group, LLC, which held that a company registered for commercial purposes in the state effectively consents to the jurisdiction of its state and federal courts – along with a motion for reconsideration from the plaintiff – Colville overturned his own prior ruling in September 2018, and thus levied jurisdiction over Imerys.
Imerys appealed Colville's revised ruling, but then filed for bankruptcy.
"After carefully evaluating all possible options, we determined that pursuing Chapter 11 protection is the best course of action to address our historic talc-related liabilities and position the filing companies for continued growth. It is simply not in the best interest of our stakeholders to litigate these claims in perpetuity and incur millions of dollars in projected legal costs to defend these cases," company president Giorgio La Motta said in a statement.
In all, court documents show the company owes roughly 30 creditors at least $14,740 each, with AOC, LLC of Tennessee and William Construction Limited of Canada being owed the largest debts at $750,000 and $623,617, respectively.
Asbestos.com projects that asbestos-related litigation is expected to spike to even more in 2019, with at least a measure of raised legal action stemming from a recent Reuters report which alleges, based on internal company documents, that Johnson & Johnson top officials knew for decades that its talc products could be contaminated with asbestos.
Through the bankruptcy filing, Imerys will look to steer all litigation to a single domain that could ultimately make settlement talks easier and less costly for the company. The company is now expected to take a page out of the books of other large-scale companies that have faced similar massive litigation in setting up a trust to handle all current and future talc cases.
According to Asbestos.com, all cases would also be conjoined under the control of a single judge in such a trust, one who alone will make determinations about monetary awards and the like as the company continues to profitably operate.
Allegheny County Court of Common Pleas cases GD-19-002293 & GD-17-004176
From the Pennsylvania Record: Reach Courts Reporter Nicholas Malfitano at nick.malfitano@therecordinc.com