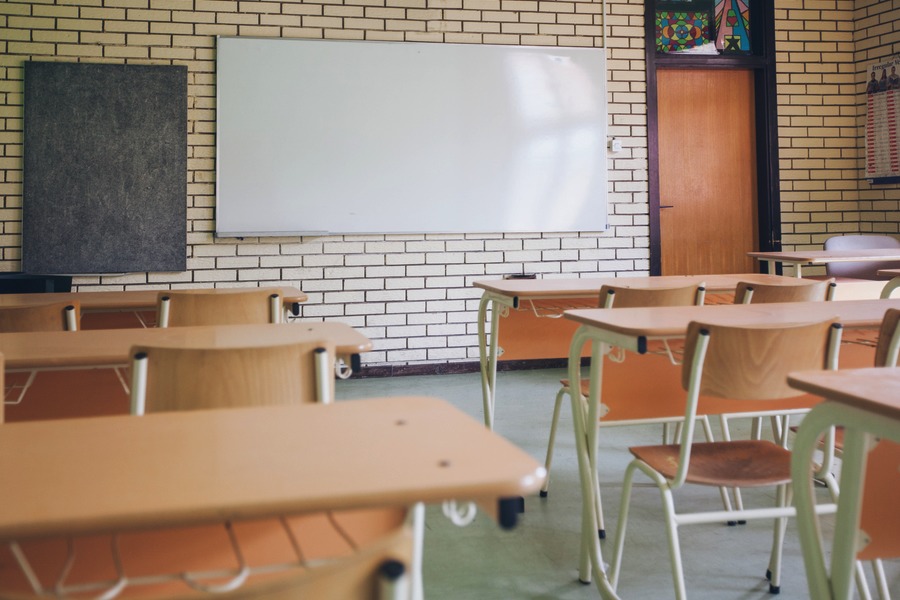 MEDIA – A woman who alleged a Delaware County school district's negligence in permitting a wet linoleum floor in one of its building's cafeterias was the cause of her falling and becoming seriously injured, has settled her case.
On July 22, counsel for plaintiff Angela Smith filed a praecipe to mark her litigation as settled, discontinued and ended. Terms of the settlement were not revealed.
Smith, of Darby, initially filed suit on Feb. 1, 2017 in the Delaware County Court of Common Pleas, versus William Penn School District of Lansdowne and Colwyn Elementary School, of Darby.
"On Dec. 22, 2015, plaintiff [Angela] Smith was a business invitee, lawfully and properly on the premises. After entering the premises at the cafeteria door, plaintiff was caused to slip, stumble, trip and/or fall as the result of a dangerous and defective condition caused by defendants' negligent maintenance of the entranceway and defective conditions of the area and floor," the complaint stated.
"The defect in question was the creation and allowance of an unreasonably dangerous path in the entranceway, due to, wet and slippery floors and a dangerous layout, necessitating anyone who wished to enter to navigate off the mat and onto the wet linoleum surface, thereby creating a reasonably foreseeable risk of the kind of injuries suffered by plaintiff."
Smith said the defendant's negligence in not repairing these conditions was the direct and proximate cause to this matter, and further claimed to have sustained a broken neck, left rotator cuff tear and other injuries in the accident.
Prior to settlement, the plaintiff was seeking damages in excess of $50,000, and other relief.
The plaintiff was represented by Andrew R. Spirt of Golomb & Honik, in Philadelphia.
The defendants were represented by John F. Kennedy and Nicole E. Jackson of Grace & Kennedy in Philadelphia, plus Jason Banonis of Marshall Dennehey Warner Coleman & Goggin, in Allentown.
Delaware County Court of Common Pleas case 2017-001200
From the Pennsylvania Record: Reach Courts Reporter Nicholas Malfitano at nick.malfitano@therecordinc.com