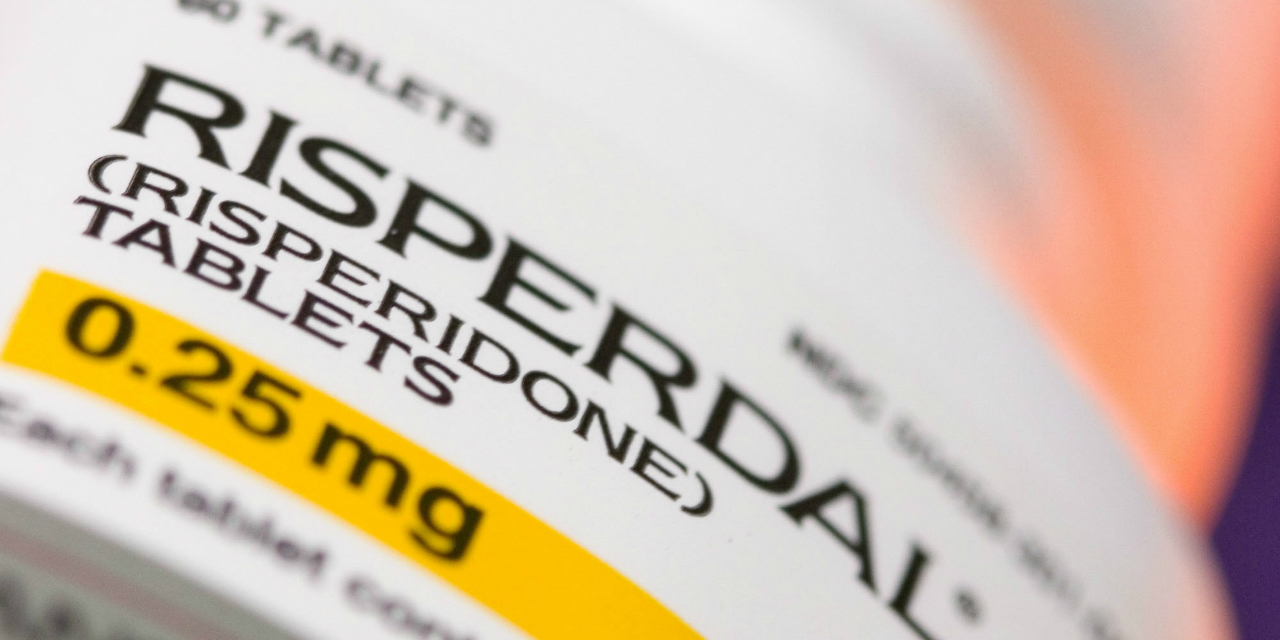 Risperdal
PHILADELPHIA – In pre-trial bench memorandums filed over the weekend, Johnson & Johnson believes the testimony of prescribing physicians would provide additional context for its actions in trying to repel a punitive damages claim made against it by a man who alleges he was disfigured by Risperdal's side effect of gynecomastia.
In Murray v. Janssen Pharmaceuticals, involving Maryland plaintiff Nicholas Murray, a jury decided the case in Murray's favor in November 2015 and awarded him $1.75 million. The $1.75 million jury verdict represented damages for "disfigurement and mental anguish," though it was later cut down to $680,000. A trial beginning this week will determine if he's entitled to punitive damages.
Murray was prescribed Risperdal at the age of nine in 2003, for off-label treatment of symptoms associated with his Asperger's Syndrome. Like other plaintiffs who stepped forward, Murray also allegedly contracted gynecomastia, or the development of female breast tissue, as a result.
In the second trial, plaintiffs will attempt to prove that Johnson & Johnson subsidiary Janssen Pharmaceuticals deliberately disregarded evidence that Risperdal could lead to gynecomastia in young males, and nonetheless released the drug into the open market for prescription and use by patients without disclosing the side effects.
On Sept. 13, counsel for Janssen Pharmaceuticals filed a motion that argued Maryland law dictates that the use of any evidence whatsoever cannot be used to prove punitive damages applicability – and for that to happen, a plaintiff must show actual malice by proving both "actual knowledge of the defect" and "a bad faith decision by "defendants to market Risperdal in "conscious or deliberate disregard of the threat to the safety of the consumer."
"If the 'safety of the consumer' is at issue for purposes of determining an entitlement to punitive damages, then by definition, the conduct at issue that purportedly supports a request for punitive damages must be connected to plaintiff's claimed injury," read a motion from defense counsel member David F. Abernethy, in part.
"Accordingly, to negate the assertion of actual malice, defendants are entitled to establish that the claimed misconduct had no connection to the foundation of plaintiff's negligence claim––the alleged failure to warn plaintiff's prescribing physicians as to the potential side effect of gynecomastia."
An attorney for Johnson & Johnson labeled the testimony of plaintiff Murray's prescribing physicians as "relevant and admissible to negate the claim of actual malice" and further labeled marketing materials and documents intended to be introduced by the plaintiff as "lacking any nexus to [Murray's] claimed gynecomastia," because neither of his doctors relied on them when prescribing Risperdal to Murray.
The defense additionally argued that Maryland has a time bar on a request for punitive damages, which precludes introduction of evidence post-dating that same time period – and that federal constitutional limits prevent Murray from "supporting his demand for punitive damages with out-of-state conduct that has no connection to his failure-to-warn claim."
Finally, the defense argued that since the standard for punitive damages requires Murray to establish that "Janssen marketed Risperdal in conscious or deliberate disregard of the threat to the safety of the consumer," the company is allowed to establish that "their intent was (and the reality is) that Risperdal is a safe and effective medication."
In a response filed Sept. 15, counsel for Murray countered that Johnson & Johnson did not show that testimony from the plaintiff's prescribing physicians was germane to the issues at hand.
"Defendants fail to articulate a valid (or even common sense) basis to lengthen this trial by offering testimony from Mr. Murray's prescribing physicians," according to a reply motion from plaintiff counsel Jason A. Itkin.
"Defendants do not, and cannot, cite a single case where in a bifurcated trial on the sole issue of punitive damages, the testimony of treating doctors was somehow relevant to a defendant's corporate misconduct. The sole basis that defendants raise to the Court is that somehow the prescribing physician's testimony is relevant to defendants' actual malice."
Itkin added that the defense's argument of the prescribing physicians not being aware of any corporate misconduct begs the question of how those same physicians have any evidence relevant to the issues at hand in this punitive damages trial.
"Additionally, the testimony of the treating doctors has nothing to do with the instructions the jury will be provided, or the questions the jury will be asked, in this case. The testimony of the treating doctors is not relevant and would be confusing given that a Philadelphia jury has already concluded that defendants failed to warn," Itkin said.
Itkin added the cases and arguments relating to the type of evidence the plaintiff can offer in a punitive damages trial are "a complete red herring" because the cases have nothing to do with putting on evidence of Mr. Murray's prescribing physicians; A causal nexus was already established by a Philadelphia jury; A focus solely on evidence the plaintiff can offer of defendants' bad conduct; and they have already been briefed extensively in this case and the Court has already denied defendants' argument on these issues.
"To the extent the Court wants to re-consider these arguments, plaintiff has included the same arguments he has already provided in multiple motions in limine responses," Itkin said.
Philadelphia County Court of Common Pleas case 130401990
From the Pennsylvania Record: Reach Courts Reporter Nicholas Malfitano at nick.malfitano@therecordinc.com