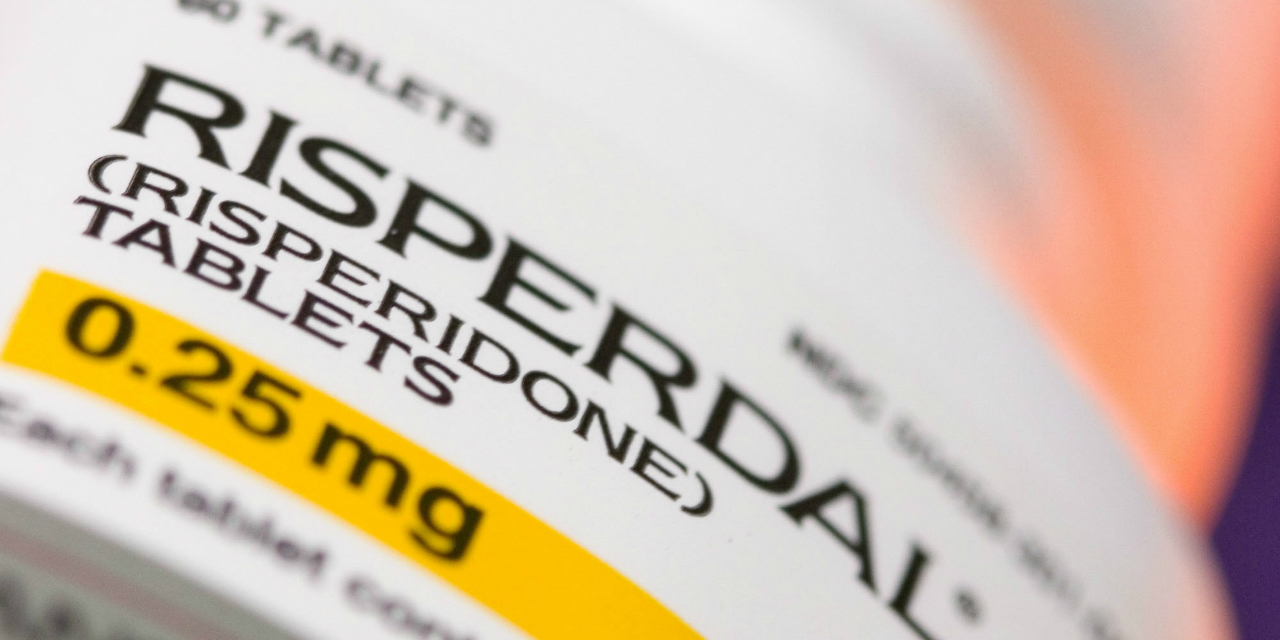 Risperdal
PHILADELPHIA – A plaintiff attorney in the punitive damages trial for Risperdal argued Friday that an independent biostatistician who reviewed the drug's data for a reanalysis conducted in 2015, was in fact a former consultant for Johnson & Johnson who had worked on other litigation the company was involved in.
The trial is key as Philadelphia's Complex Litigation Center is home to thousands of similar claims from out-of-state plaintiffs, and the city has a reputation for high-dollar verdicts. It's the first time in Philadelphia that a jury can consider assessing punitive damages in a Risperdal case and also another front the company must fight as it litigates opioid, talcum powder and other mass tort cases elsewhere.
In Murray v. Janssen Pharmaceuticals, involving Maryland plaintiff Nicholas Murray, a jury decided the case in Murray's favor in November 2015 and awarded him $1.75 million. The $1.75 million jury verdict represented damages for "disfigurement and mental anguish," though it was later cut down to $680,000.
For the second trial, plaintiff counsel will attempt to prove that the companies deliberately disregarded evidence that Risperdal could lead to gynecomastia in young males, and nonetheless released the drug into the open market for prescription and use by patients without disclosing the side effects.
Murray was prescribed Risperdal at the age of nine in 2003, for off-label treatment of symptoms associated with his Asperger's Syndrome. Like other plaintiffs who stepped forward, Murray also developed gynecomastia.
Dr. Danielle Coppola's Cross-Examination Continues
Proceedings picked back up on Friday with Dr. Danielle Coppola being cross-examined by plaintiff counsel Jason Itkin, who began his questioning with another look at proportional reporting ratios (PRRs) in a study with child and adolescent patients, showing gynecomastia report ratios of 4.3 in 2001, 4.3 in 2002 and 5.6 in 2003.
It had been established the prior day in a Janssen document entered into evidence that a PRR value above "2" was relevant for discussion and warranted further evaluation.
A look at Table 8 showed the company recognized it had erroneously used the number of serious reported events as a total denominator in a 2006 six-month pediatric review safety study, thus making the figures inaccurate, lawyers said. The only disproportionalities that persisted once the correct denominators were applied were weight gain and gynecomastia, according to the document.
Itkin asked if then, weight gain and gynecomastia warranted further investigation.
"Yes," Coppola said.
With respect to the November 2003 article published in the Journal of Clinical Psychiatry, authored in part by Dr. Robert Findling (the "Findling Paper" as it's been referred to during the trial), further questioning ensued as to its contents.
In the Findling Paper, a post-hoc analysis of five pooled clinical trials, it showed a result of no direct correlation between prolactin elevation and Situations Hypothetically Associated with Prolactin (SHAP).
Itkin asked if Table 21 had been included in the article and Coppola said it was not.
Table 21 was from data examined in May 2002 and the Findling Paper was published in November 2003, according to evidence.
In August 2013, nearly a decade later, Findling wrote an email to Dr. Gahan Pandina at Janssen, explaining he was deposed as part of a litigation involving Risperdal, prolactin elevation and gynecomastia. The doctor explained he believed he had been retained for testimony due to his listed authorship on the 2003 article.
At that time, Findling asked for statistical outputs related to the study described in the paper which bore his name, and to be released from his confidentiality agreement with Janssen "in the spirit of transparency."
"And he's still not released today from that confidentiality agreement?" Itkin asked.
"No," Coppola replied.
Further questions surrounded a series of emails exchanged between Daneman and Coppola throughout September and October 2015.
In the first email from September 2015, Daneman referred to the post-hoc analysis in the Findling paper as becoming "the poster child of bad behavior" and asking the company for both an explanation of why he was not provided Tables 21 and 34, and why no one from the company has publicly apologized for those omissions.
Daneman added that he felt Janssen was unable to produce the database and had to track down Dr. Miklos Schulz to find out if he still had the data set in question.
Coppola disagreed with Daneman's assessment of the situation and when asked if either anyone from the company had apologized or if Daneman deserved an apology, the doctor said she did not personally feel Daneman was owed an apology.
In later emails, Daneman reiterated his requests for an apology for failing to provide he and Findling with complete sets of data analyses, for the company to avoid using the 2015 statistical reanalysis as justification for behaviors and to release the de-identified (meaning all personal information is removed) patient data sets to any investigators requesting access to it.
Daneman expressed "enormous disappointment" that he felt damage had been done to both his and Findling's professional reputations as a result of the company's conduct, calling it "egregious".
Through a reply email to Daneman, Coppola said that the company would make the requested data available.
In another email, Daneman emphasized that the release of said data for independent analyses should be "broadcast long and loud" by the company and that the reanalysis should only be challenged on high-quality statistical grounds.
"I was told that the prolactin levels did not correlate with gynecomastia. I did not see Table 21 – the dissonance between being told there was no correlation and seeing a significant p value is far too strong to have been missed/shrugged off as 'exploratory," Daneman wrote.
Coppola wrote back on Oct. 1, 2015 to thank Daneman for his note, appreciating his feedback and say that the company hoped to address his concerns.
Daneman wrote back once again on Oct. 3, 2015, asking why documents on the data in question were not made available to him by company counsel, why company personnel were vague on the topic of the data and stipulating the post-hoc analysis was paid for and done by the company, for which he had no part.
In the second half of the day's testimony, Itkin explained that for researchers to receive the data requested, they would have to sign a 22-page confidentiality agreement known as a "Data Access Agreement", authored by company counsel.
Among other things, it outlined that researchers and statisticians could not transfer the data to any party not covered in the agreement, would destroy or return the data upon request from the company and if the case, would provide a certificate verifying its destruction within 30 days, that the confidentiality proviso would survive the agreement's termination and giving the company the power to seek injunctive relief in the event of a breach or threatened breach of the agreement.
Itkin's final line of questioning for Coppola turned to the selection of the University of Pennsylvania's Dr. Warren B. Bilker as the independent biostatistician selected for the Risperdal data's reanalysis, through a series of emails sent between Johnson & Johnson's Global Head of Epidemiology, Jesse Berlin, and Bilker.
Itkin had exhibited a previous email from Coppola to Findling in November 2013, which explained the company welcomed an "independent" analysis of the data, so that a reanalysis could be conducted.
After the Yale Open Data Access program (YODA) rejected Janssen's request for their involvement in the reanalysis in May 2014 due to the request being "too closely tied to litigation," Berlin introduced the idea of Bilker coming in to do the work.
Subsequent e-mails between Berlin and Bilker showed a familiar relationship between the two, which Itkin used to attempt to impeach Bilker's credibility as an independent biostatistician, due to the latter's friendship with Berlin.
Bilker revealed in emails that he was an expert witness on a prior case unrelated to the instant action where Johnson & Johnson was "indirectly involved" and gave a deposition in that matter, but which he left off his curriculum vitae (C.V.) at that time.
Referencing Findling and Daneman wanting to be apprised of Bilker's credentials, Berlin offered he would send the pair a copy of Bilker's C.V. without an included note that he had previously consulted for Johnson & Johnson.
"They want to see you're a legit scientist, not just a consultant. But the fact you've been involved in litigation-related work is also of interest," Berlin wrote on May 13, 2014.
"Compare these emails to Yale's about the process, saying it was tied too tightly to litigation," Itkin stated.
"In the letter to the editor [to the Journal of Clinical of Psychiatry], it says Bilker was an independent statistician. It doesn't say he was a consultant for Johnson & Johnson," Itkin added.
Itkin then exhibited six different instances where Bilker's former consulting work for the company was mentioned in documents under various sections of acknowledgements, notes, competing interests and potential conflicts of interest.
Philadelphia County Court of Common Pleas case 130401990
From the Pennsylvania Record: Reach Courts Reporter Nicholas Malfitano at nick.malfitano@therecordinc.com