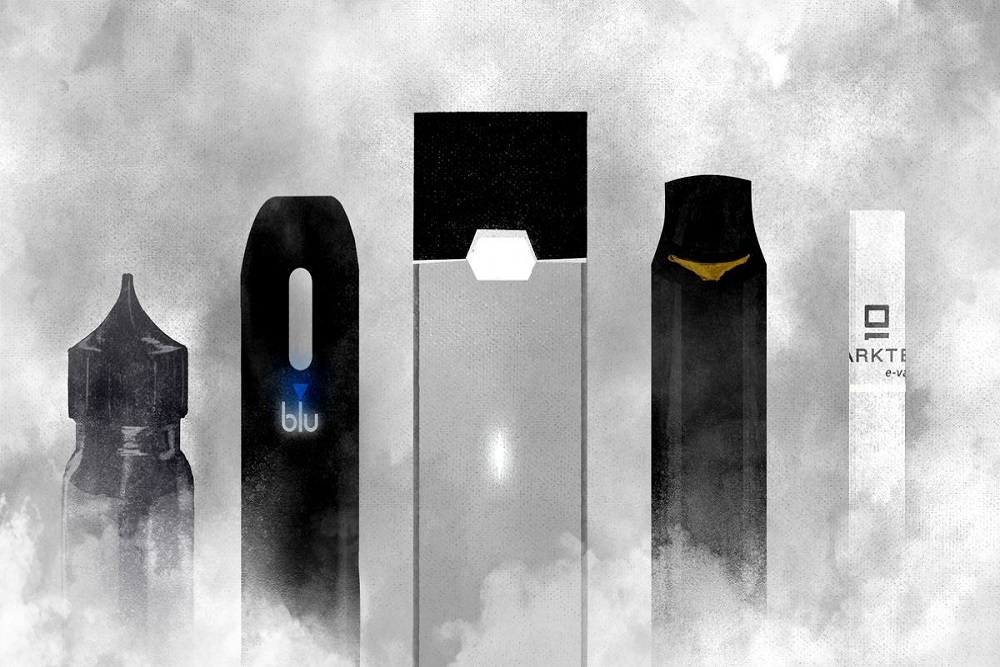 JUUL Products
PHILADELPHIA – The Montgomery County District Attorney's Office is the first county in the state to take legal action against vaping products manufacturer JUUL, claiming its business practices have led to an epidemic of minors who have become "nicotine addicts."
On Nov. 4, the DA's Office in Norristown filed suit in the Montgomery County Court of Common Pleas against JUUL Labs, Inc. of San Francisco, Market 24, LLC of Norristown and Guru KOP, Inc. (Pantry 1 Food Mart), of King of Prussia. Six weeks later, on Dec. 16, the action was removed to the U.S. District Court for the Eastern District of Pennsylvania, in Philadelphia.
The suit alleges that defendants violated Pennsylvania's consumer protection statute, the Unfair Trade Practices and Consumer Protection Law, to the "significant detriment of Montgomery County residents, particularly minors, who have become the innocent victims of e-cigarette manufacturers, marketers and retailers, both online and in-store."
Among other partners in other states, the Montgomery County District Attorney's Office has teamed with two attorneys from the Horsham-based office of Saltz Mongeluzzi Barrett & Bendesky, Patrick Howard and Simon B. Paris, as outside counsel in bringing the litigation forward. Per the contingency fee, the firms will stand to receive 25 percent from any financial recovery in the case.
The District Attorney's Office has hired Saltz Mongeluzzi before. District Attorney Kevin R. Steele provided a statement on the litigation.
"This lawsuit is necessary to protect the health and well-being of Montgomery County residents, most importantly, impressionable and vulnerable minors who have been targeted by JUUL, turning them into nicotine addicts to keep them coming back for the company's own monetary gain," Steele said.
"We intend to hold the defendants accountable for their misconduct, that has unquestionably created and perpetuated a widespread public health crisis with devastating consequences. We seek to put a halt to JUUL's egregious sales and marketing tactics, the illegal sales to minors by retailers in our county and demand they remediate the harm their conduct has caused in our communities."
The Montgomery County District Attorney's Office's Director of Communication Kate Delano confirmed that Montgomery County was the first one in Pennsylvania to initiate legal action against JUUL.
As for the two retailers named in the case, Steele said they were both cited by federal authorities following a national sting operation in 2018 for illegal sales of JUUL and other e-cigarette products to minors.
According to a Jan. 2 filing, the Pennsylvania action has been transferred to the location of the multi-district litigation against JUUL, the U.S. District Court for the Northern District of California. With the consent of that court, all such actions have been assigned to U.S. District Judge William H. Orrick, III.
"The harm inflicted on the youth of Montgomery County is clearly evident. For instance, a 2017 public student health assessment revealed that 25 percent of all high school students and nearly 7 percent of middle school students in Pennsylvania had vaped within the previous 30 days of being surveyed," Howard said.
"And for senior high school students in Montgomery County that number increased to 32.3 percent. The problem is so pervasive that the county's Upper Dublin School District decided last year to prohibit students from bringing USB drives to school, after officials learned their school-issued laptops were being used to charge JUUL products that resembled flash drives."
An inquiry for comment made to JUUL's press office by the Pennsylvania Record was not returned.
For charges of violation of Pennsylvania's Unfair Trade Practices and Consumer Protection Law and public nuisance, the plaintiff is seeking a long list of reliefs, including:
• A declaration that the UTPCPL was indeed violated;
• An award of actual or compensatory damages (whichever is greater);
• A monetary award, abatement, and equitable, and/or injunctive relief in the form of a court-enforced and supervised fund and corrective action, programs, communications and other appropriate relief to restore the public health, safety, peace and honest marketplace in Montgomery County;
• Punitive damages;
• Forfeiture, disgorgement, restitution, rescission and divestiture of JUUL's profits from sales in Montgomery County;
• Further injunctive relief as to JUUL's marketing, advertising, distribution and sale to ensure minors are not the intended recipients of its products or marketing;
• Reasonable attorney's fees and costs;
• Pre- and post-judgment interest; and
• Such other injunctive and declaratory relief and other relief as the court deems reasonable and just.
The plaintiff is represented by Howard and Paris of Saltz Mongeluzzi Barrett & Bendesky in Horsham, plus Daniel E. Gustafson of Gustafson & Gluek, in Minneapolis.
Defendant Juul Labs is represented by John P. Elliott of Elliott Greenleaf, in Blue Bell.
U.S. District Court for the Eastern District of Pennsylvania case 2:19-cv-05918
Montgomery County Court of Common Pleas case 2019-25931
From the Pennsylvania Record: Reach Courts Reporter Nicholas Malfitano at nick.malfitano@therecordinc.com