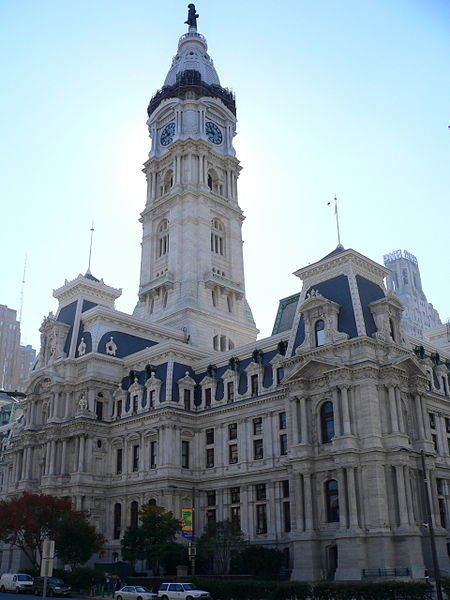 Philadelphia City Hall
PHILADELPHIA – Plaintiffs in fire insurance litigation are seeking to have the case reinstated and a previous discontinuance order vacated.
Plaintiffs Lee and Rosemary Thompson of Philadelphia, through their current counsel Timothy Hough, petitioned on June 12 to vacate a discontinuance order filed by their previous counsel, Jonathan Wheeler.
The Thompsons claimed Wheeler unilaterally made the decision to file for discontinuance of the case without their consent, and felt they would be "highly prejudiced" if the case is not reinstated.
The Thompsons suffered a house fire that damaged their residence on Sept. 10, 2013. Being covered by Nationwide Fire Insurance in Columbus, Ohio, they seek reimbursement benefits for damages arising from the fire.
The Thompsons filed a praecipe to issue a Writ of Summons on Sept. 9, but their former counsel Wheeler filed a motion to discontinue the case with prejudice on Dec. 12, which was approved by the Philadelphia County Court of Common Pleas.
The plaintiffs reiterated they had never authorized their former counsel to discontinue the case and seek that order be vacated immediately. On July 2, defendant counsel James H. Cole filed a motion in opposition of the Thompsons' reinstatement and vacation order.
An evidentiary hearing in this matter was set for Friday at Philadelphia City Hall, in Court chambers. Further, a case management conference in this action has been scheduled for Sept. 14, at the same location. The Court has directed "counsel must be prepared to address all relevant issues" at that time.
The plaintiffs are represented by Timothy R. Hough of Jaffe & Hough, in Philadelphia.
The defendant is represented by James H. Cole of Marshall Dennehey Warner Coleman & Goggin in Doylestown, and Jennie Philip in Philadelphia.
Philadelphia County Court of Common Pleas case 140901362
From the Pennsylvania Record: Reach Courts Reporter Nicholas Malfitano at nickpennrecord@gmail.com