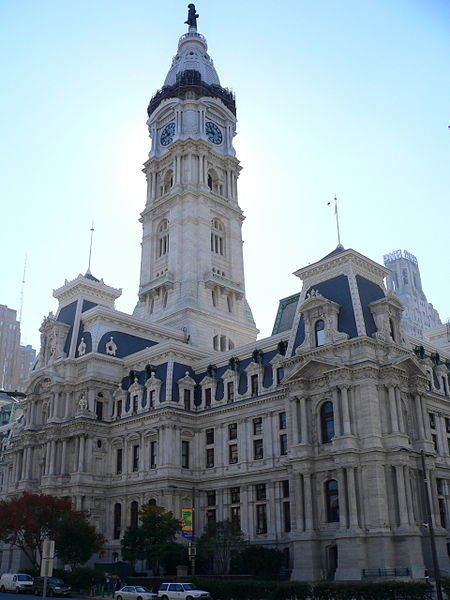 Philadelphia City Hall
PHILADELPHIA – Plaintiff counsel in a slip-and-fall suit has exited the litigation due to an undisclosed conflict with his client, according to the attorney.
Andrew C. Smialowicz filed a motion to withdraw appearance on Jan. 26, because he said he "encountered a conflict with the plaintiff which can't be expounded upon in this petition", but could be addressed at the bar of the court.
Smialowicz claimed he could not continue to effectively represent plaintiff Mary Harmon and sought a 60-day stay of all proceedings, in order for Harmon to find new counsel.
On Wednesday, Judge Nina Wright Padilla granted Smialowicz's withdrawal motion and allowed arbitration in this case to continue for 60 days, so Harmon could secure new counsel.
On June 18, 2014, Harmon was a pedestrian on a property in the 2900 block of North 5th Street in Philadelphia, when she was caused to fall due to unlevel or uneven steps/sidewalk, and the general negligence of the defendants in allowing this condition to exist.
Harmon suffered a loss of bodily function and/or permanent disfigurement, through lumbar strain and sprain with myofascitis and myofascial tearing, sacroilitis, a right knee contusion, a head contusion with headaches, post-traumatic fixation-subluxation complexes, as well as other injuries.
Harmon filed suit against Pedro Varona, Varona's Beer Distributor, Eileen Cox and the City of Philadelphia in this case, with Harmon claiming the City of Philadelphia possessed third-party liability.
The plaintiff is seeking damages, jointly and severally, not in excess of arbitration limits, plus interest and costs from all defendants in this case.
The defendants are represented by Matthew L. Fink of the City of Philadelphia's Law Department and Raul I. Rivera, both in Philadelphia
Philadelphia County Court of Common Pleas case 150304079
From the Pennsylvania Record: Reach Courts Reporter Nicholas Malfitano at nickpennrecord@gmail.com