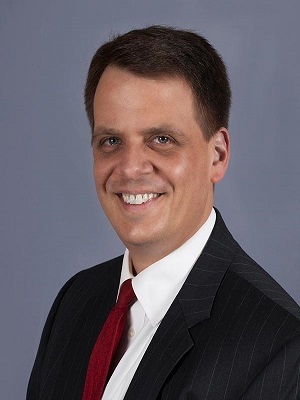 Robinette
PHILADELPHIA - Plaintiffs lawyers have done their job in a lawsuit filed on behalf of a Pittsburgh couple against Whirlpool and 3M Purification that alleges a defective refrigerator caused more than $129,617 in damages to their home, a Widener University law professor says.
Plaintiffs Ronald and Ellen Nestico filed the lawsuit in U.S. District Court for the Eastern District of Pennsylvania on March 4. According to the complaint, the Nesticos purchased a Whirlpool brand refridgerator with 3M Purification technology on June 26 and, less than a month after they purchased it, the water filter failed, causing a water leak that resulted in extensive water damage to their property.
"The subject water damage was directly and proximately caused by a sudden and catastrophic malfunction of the water filter in the Whirlpool refrigerator that resulted from a design, manufacturing and/or warning defect that existed since the time of its sale to the Plaintiffs," the complaint stated.
The couple are seeking damages for negligence, breach of warranties and strict liability from both Whirlpool and 3M Purificaition. They are also seeking costs, delay damages, damages for interference with enjoyment of real property and attorney fees.
"There are three different theories that plaintiffs lawyers use and these plaintiffs lawyers have done a good job, they've covered all of them," Christopher J. Robinette, a specialist in product liability at Widener University School of Law, told the Pennsylvania Record.
He said that Pennsylvania law regarding product liability has been in flux ever since the American Law Institute issued its "Restatement of Torts, Third: Products Liability."
The American Law Institute is an organization that publishes restatement of law, principals of law and other documents to help attorneys, judges and law students understand the law and how it should be applied.
From the late 1970s, the second restatement has been followed in Pennsylvania, but the courts have shown some sympathy for the third restatement, issued in 1997. Many states have adopted the interpretations laid out in the third restatement, but Pennsylvania has not yet taken that step.
"In general, plaintiffs attorneys like the second restatement and defendants attorneys like the third," Robinette said.
With that in mind, he says it is hard to tell how this case will turn out. "The likelihood that [the plaintiffs] will win, that's going to be based on the evidence," Robinette said.
The case will be heard by Judge Paul S. Diamond. However, it is eligible for arbitration.
"Civil cases are settled at a significant rate," Robinette said. "Somewhere in the mid-to-upper 90 percent."
The Nesticos are represented by attorneys Joseph L. McGlynn and Raymond E. Mack of De Luca Levine LLC in Blue Bell. They have declined to comment on the details of the ongoing case.
The Whirlpool Corporation could not be reached for comment. Whirlpool is an American company that manufactures and markets home appliances.