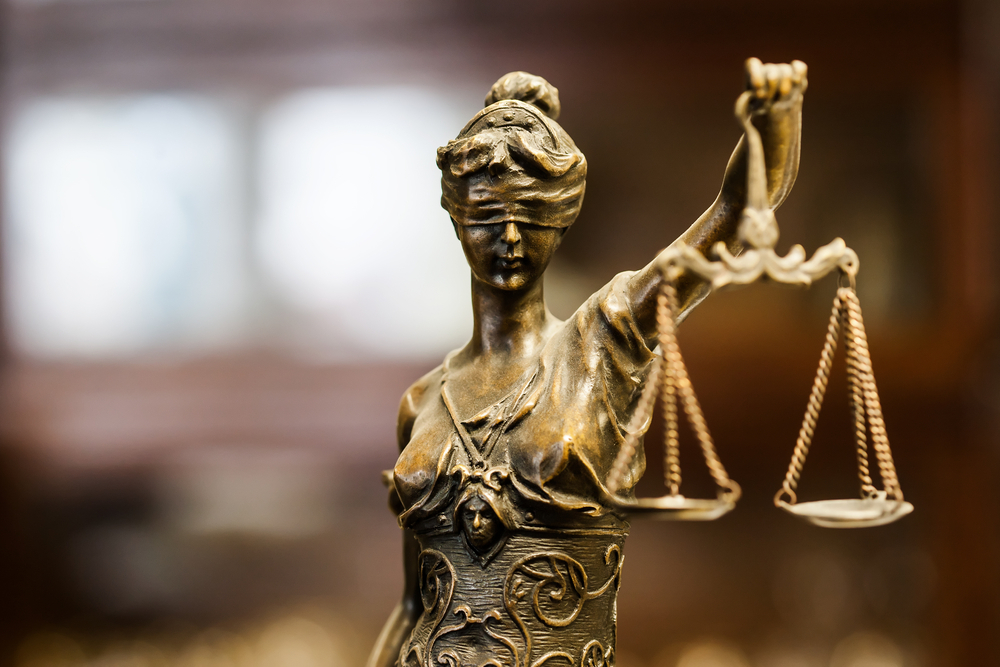 PHILADELPHIA – In a potentially far-reaching ruling which diverted from those made in recent years at both state and federal levels, a judge declared that the requirement for out-of-state corporations to register in Pennsylvania and thus consent to general jurisdiction within it, is both "a statutory scheme" and "unconstitutional."
On June 6, U.S. District Court for the Eastern District of Pennsylvania Judge Eduardo C. Robreno authored the ruling, which defies decisions reached in Pennsylvania state and federal courts, and stands in accordance with the landmark U.S. Supreme Court decision in Daimler AG v. Bauman from 2014.
In that case, the Supreme Court held that, barring extraordinary circumstances, levying of general jurisdiction over an out-of-state defendant would only apply if the corporation in question was "at home," meaning where it was incorporated or maintained its principal place of business.
Daimler further determined, citing the Due Process Clause of the U.S. Constitution's Fourteenth Amendment, that it was "unacceptably grasping" to subject an out-of-state corporation to general jurisdiction in every state where it conducts substantial and continuous business.
But here, corporations wanting to do in the business in the state are required to register with the Pennsylvania Department of State, as per state law – and that such registration "constitutes a sufficient basis for the exercise of general personal jurisdiction over the foreign corporation."
Robreno addressed the apparent contradiction in his ruling on Sullivan v. A.W. Chesterton, Inc. Et.Al.
Plaintiff Jackie Sullivan initiated the asbestos-related products liability action in the Philadelphia County Court of Common Pleas in July 2018, versus 48 defendants. She alleged that decedent John Sullivan was exposed to asbestos during his U.S. Navy service as a machinist mate from October 1967 through January 1980, exposure which caused him to develop fatal lung cancer.
Plaintiff Sullivan further argued a predecessor of defendant Huntington Ingalls Corporation (HIC) built the U.S.S. Blakey, the vessel upon which the decedent served, and designed its ship to contain asbestos while failing to warn of the hazards of asbestos.
Here, it was unchallenged that the decedent's alleged exposure aboard the U.S.S. Blakely did not occur in Pennsylvania. Meanwhile, both Sullivan and HIC are based in Virginia, with the defendant also being incorporated there.
Much as in Daimler, HIC argued that Pennsylvania's business registration leading to general jurisdiction-arrangement violated the Fourteenth Amendment's Due Process Clause.
Robreno agreed with the defendant's rationale.
"Federal and state courts in Pennsylvania have struggled to divine the applicability of Daimler to the Pennsylvania registration scheme with mixed results," Robreno said.
"Building on that jurisprudence, this Court concludes that: (1) The Pennsylvania statutory scheme that requires foreign corporations to register to do business and, therefore, to consent to general personal jurisdiction in Pennsylvania, offends the Due Process Clause and is unconstitutional; and (2) The Third Circuit's pre-Daimler decision in Bane v. Netlink, Inc. finding that, by registering to do business in Pennsylvania, a foreign corporation consents to general personal jurisdiction, is irretrievably irreconcilable with the teachings of Daimler, and can no longer stand."
While Sullivan contended that HIC's business registration in Pennsylvania is covered under a small exception in Daimler governing the "consent" for accompanying jurisdiction, Robreno said such "consent" was not in fact consent at all, since corporations were essentially and involuntarily forced into being subject to Pennsylvania legal jurisdiction, in order to do business in the state.
Additionally, Robreno stated that the prior standing ruling governing this subject from Bane v. Netlink, Inc. in 1991 had been superseded by "a newer standard", the U.S. Supreme Court ruling in Daimler in 2014.
U.S. District Court MDL No. 875
U.S. District Court for the Eastern District of Pennsylvania case 2:18-cv-03622
From the Pennsylvania Record: Reach Courts Reporter Nicholas Malfitano at nick.malfitano@therecordinc.com