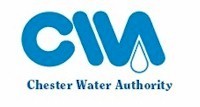 MEDIA — The city of Chester has responded to a lawsuit from the Chester Water Authority by filing its own complaint, alleging the authority is a "patronage mill."
The complaint, filed July 17 in the Delaware County Court of Common Pleas follows the water authority's June 26 complaint in the same venue alleging the city and Bryn Mawr-based Aqua Pennsylvania took "drastic and illegal action to imminently force a sale of the authority … to bolster its own abysmal finances."
A Delaware County Times article reported the city explored dissolving the CWA after negotiations with authority leadership stopped being productive in March 2018.
In its complaint, the city alleged the nature of the CWA changed in 1998 when "a new faction took control of the city's government," then appointed "political cronies to the authority's board who, in turn, handpicked other cronies and relatives as highly paid senior managers and key professional advisers."
The city said the heads of the machine were Dominic Pileggi and Wendell Butler Jr., mayors of Chester from 1999-2002 and 2002-2012, respectively, and alleged Pileggi continued "trying to maintain control of the authority's board in an effort to sustain the patronage machine" even while serving as a member of the state Senate. The complaint pointed to a 2012 law that partially shifted responsibility for naming CWA board members away from the city.
In its complaint, the city disputed the authority's allegations concerning the negotiations timeline and accused the CWA of obstructing the city's statutory rights to explore dissolution.
The city wants the court to issue a declaratory judgment affirming its right to consummate a sale and said "the authority's litigiousness has prevented the city from" handling negotiations "in a more orderly and civilized manner."
The city also seeks an injunction barring the authority from further interfering with the sale and forcing it to preserve property that would be subject to being returned to the city. It said Pennsylvania courts have long upheld the unilateral right of a municipality to "acquire an authority's property and terminate the authority, and the city is therefore likely to succeed on the merits."
The city is represented by the Philadelphia firm of Greenberg Traurig LLP, as well as Schuster Law, of Media.
CWA is represented by lawyers from Conrad O'Brien of Philadelphia.