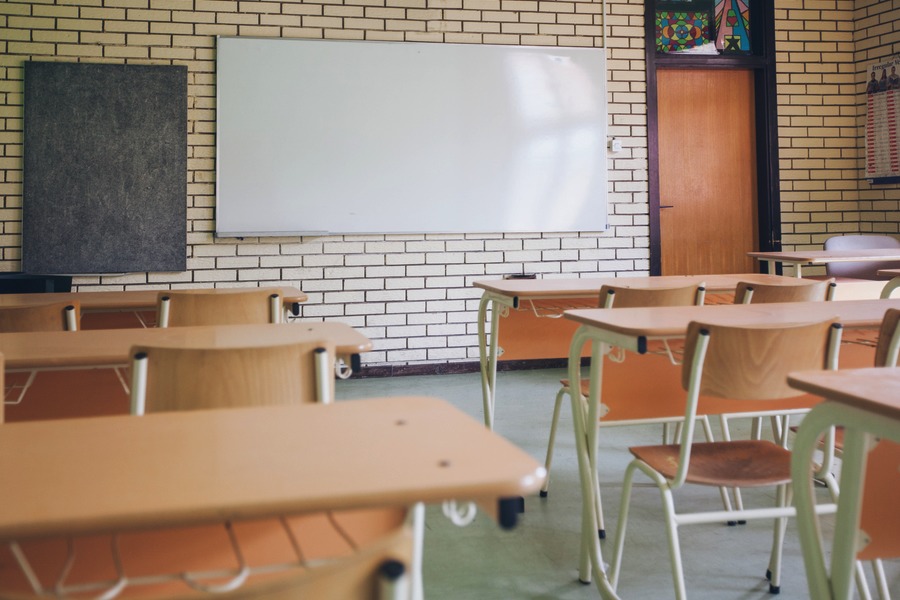 PHILADELPHIA – The Archdiocese of Philadelphia has settled litigation brought by a woman who allegedly suffered a broken arm and shoulder at a high school in Northeast Philadelphia after attending a function for her daughter, a student there.
On July 25, counsel for plaintiffs Frances Kelly and Anthony Kelly filed a praecipe to mark the instant case as settled, discontinued and ended. Terms of the settlement were not disclosed.
The Kellys, of North Wales, first filed suit in the Philadelphia County Court of Common Pleas on Jan. 9 versus The Roman Catholic Archdiocese of Philadelphia (doing educational business as "St. Hubert's High School For Girls") of Philadelphia.
On Oct. 18, 2016, Frances was leaving a student function for her daughter at the school, exited through the doors and was walking with her grandchildren on Ditman Street when her foot made contact with a defectively placed sidewalk slab, which caused her to tumble to the pavement and suffer serious injuries, the suit claims.
Per the plaintiffs, the school failed to inspect, repair, illuminate or barricade the sidewalk, leading her to fall and suffer a comminuted fracture of the left ulnar styloid, superspinatus impingement of her left shoulder, contusions and abrasions to her left arm and knees, headaches, pain and limitation of motion in the left upper extremity, orthotic, neurological and internal injuries.
On March 15, the Archdiocese filed an answer to the Kellys' complaint.
In it, the Archdiocese denied the plaintiffs' main allegations as conclusions of law to which no responsive pleading is required.
Further, in new matter, the Archdiocese said the litigation was barred by the appropriate statute of limitations, the doctrine of assumption of the risk, the open and obvious doctrine, a failure to mitigate alleged damages, the applicable comparative negligence statute(s), res judicata, collateral estoppel and that it fails to state claims upon which relief could be granted, among other reasons.
Prior to settlement and for counts of negligence and loss of consortium, the plaintiffs are seeking damages in excess of $50,000.
The plaintiffs were represented by Robert Land of the Law Office of David M. Offen, in Philadelphia.
The defendant was represented by Nicholas M. Centrella and Joseph Z. Swist of Conrad O'Brien, also in Philadelphia.
Philadelphia County Court of Common Pleas case 181002193
From the Pennsylvania Record: Reach Courts Reporter Nicholas Malfitano at nick.malfitano@therecordinc.com